Victorinox has a well-earned reputation for delivering affordable, well-made knives.
Although they are probably best known for their line of pocket knives and multitools, those in the know are careful not to overlook their line of kitchen cutlery.
Bringing their no-nonsense approach to the world of Japanese-style knives, Victorinox created a line of Santoku knives for home use.
To see if it cuts the wasabi, we took a look at their popular Santoku Fibrox Pro 6.7 Inch Knife.
Victorinox Santoku Fibrox Pro: Overall Specs
Length
At 6.7 inches, this Victorinox Santoku Fibrox Pro 6.7 inch blade is longer than a traditional Santoku, which can be about 5.5-6 inches long.
Traditional it may not be but this a good length for most kitchen purposes, especially if you're used to more Western knives, which are a bit longer anyway.
Blade
The Victorinox uses a typical Santoku sheepsfoot blade. This is a stamped blade (as you might expect for the price) with a Granton, or scalloped, plain edge, so it's thinner and more flexible than a forged version, but a lot less expensive. 

There's nothing very fancy visually on this blade- there are no etchings or patterns here. The focus is mainly on cutting and slicing which, with a factory 18º angle, this Santoku can do pretty well right out of the box.
Steel
Victorinox tends to use a high-carbon stainless steel that delivers pretty good quality for the price.
Being stainless, the blade resists staining and rusting, is relatively easy to clean and pretty simple to maintain.
The steel is 56 HRC (Rockwell hardness), about as hard as typical German steel and is a steel commonly found on better midrange knives, which should improve the value of the Victorinox.
It's not the hardest knife out there but is a good choice for regular, especially casual, kitchen use, since it's hard enough to hold an edge but still is relatively resistant to chipping and cracking from regular, knockaround usage.
While you won't get the kind of razor edge that you might on a high carbon steel knife, for example, these blades are a lot easier to sharpen and you don't need to baby them too much, which makes them more widely usable.
Handle
As per the name, the Victorinox Sanutoku Fibrox uses a thermoplastic Fibrox Pro, western-style handle.
More of a utilitarian design, emphasizing function over form, this handle doesn't have the sexy aesthetics that will make you want to hang it up in the kitchen, but it is nicely contoured and relatively comfortable in the hand.
Stiff and solid, it does feel a bit like hard rubber, but it is also ambidextrous and easy to hold and use for long periods. 
Maybe most importantly, it doesn't slip when wet, which is handy when slicing those veggies. 
That said, it can be a bit thinner than other Victorinoxs and other chef knives, and some users with larger hands have reported needing to take some time to get used to handling it.
One thing to note is that there is no bolster, which makes the knife a little more naturally balanced but also means you'll need to be a little more careful slicing things since there's no built-in finger guard.
Weight
The victorinox Santoku Fibrox is a very lightweight knife, at about 4 oz (or 117 g).
The balance is mostly towards the front, in our experience it was easy to maneuver around and, we feel, quite well suited to fine slicing.
It lacks some of the sheer heft and thickness of a more expensive forged Santoku knife. This means while it is easy to use for long periods, if you use it for hard chopping you'll sometimes need to put more muscle behind it while being careful not to damage the blade, which can be tricky.
Functionality in the kitchen
Like most other Santoku knives you'll want to use this knife mainly for mincing, dicing and slicing.
Its D-shaped, sheepsfoot blade is not particularly well suited for de-jointing meats, for example, but otherwise it covers most of the basics pretty well and can be a great, affordable compliment to a good quality chef's knife.
The Victorinox Santoku Fibrox's lightweight and balanced design lets it move easily and quickly around, and its granton edge does a pretty good job at preventing food from sticking to it too much.
Overall, while Switzerland isn't exactly the first thing to spring to mind when you think of a Santoku knife, we found this to be a very functional Santoku knife, especially for beginning or amateur chefs.
The Victorinox Santoku may not be the most artistically designed knife, its looks won't win any prizes for aesthetics for example, but it is lightweight, easy to handle and sharp right out of the box, qualities that make it very useful around the kitchen.
it doesn't have the ultrasharp characteristics of a high-carbon steel knife but being stainless steel and at this price you really wouldn't expect that.
It is, however, sharp and durable enough for day to day use and doesn't require any special maintenance. Because it isn't as hard as some higher end knives, it'll largely survive most drops, bangs and accidents you might have around the kitchen.
Is this knife dishwasher safe?
Technically, the Victorinox Fibrox Santoku is dishwasher safe. Its stainless steel blade resists corrosion and the thermoplastic Fibrox handle should survive the 130-140°F heat and detergents of your average home dishwasher pretty well.
That said, we always recommend hand washing and rinsing knives to get the best life out of them. Even with stainless steel, the harsh nature of a dishwasher, the presence of heavy objects and the use of detergents are never a great idea for knives of any sort.
That said, there is some security in knowing that your knife will survive if accidentally chucked in with the pots and pans.
Care
With a satin finished, stamped stainless steel blade and a durable thermoplastic handle, caring for your Victorinox Santoku is actually pretty straightforward.
Generally speaking you can simply rinse and wipe these knives down and put them away.
Because this knife is a little less hard than more high carbon santokus might be, you might need to sharpen it more often. That said, being relatively soft you won't need diamond honing steel or anything special – a regular 1000 grit sharpening stone should do the trick.
Is This a Knife Built for the Long Haul
Victorinox kitchen knives have a reputation for being decent quality for your money, and their Santoku is no different.
We found the fit and finish to be solid, with nothing loose or rattling and there was no indication to us that this knife wouldn't last.
It should resist corrosion and cracking for some time and last through many cycles of sharpening and sharpening that the slightly softer blade may require.
In fact, with a pretty good quality stainless steel blade and a durable, if not pretty, handle this knife will hold up to most non-commercial kitchen uses with no problem, even through moderate misuse at the hands of a more…novice chef. 
Price
The 6.7 Inch Victorinox Fibrox Pro Santoku is a sub-$100 knife that usually hovers around the $50 lower-middle price range of kitchen knives.
This makes it an attractive pick for home chefs looking for something a little more well built but who aren't yet ready to spend a couple hundred dollars on a knife. 
Is the Santoku Fibrox 6.7 inch worth the price
The Victorinox Santoku Fibrox won't win any awards for style and it's probably not a knife you'll show off to all your friends.
But when it comes to functionality, this Santoku really delivers bang for your buck.
The Fibrox is durable, sharp right out of the box, lightweight, comfortable to hold and use (if a little thin), easy to sharpen and easy to take care of.
Sure, high carbon steel and more premium knives may be far sharper, more beautiful and more carefully crafted, but if you're starting out in the kitchen or are just looking for a good, solid Santoku knife that's easy to take care of and won't blow your budget you'll be hard pressed to beat this knife.
Bottom Line
When it comes to the Victorinox Santoku Fibrox, it's clear that the affordable price tag really stems from its more utilitarian styling and approach rather than any lack of quality.
Eschewing aesthetically pleasing handles and blade finishes in favor of thermoplastics and a simple stainless steel stamped blade, with no adornments to speak of, it may not win any particular praise from knife enthusiasts and those who take a zen-like approach to their kitchen cutlery.
However, this is a knife that ultimately will do its job and do its job well for not a whole lot of money, and we think that is something that any home chef can appreciate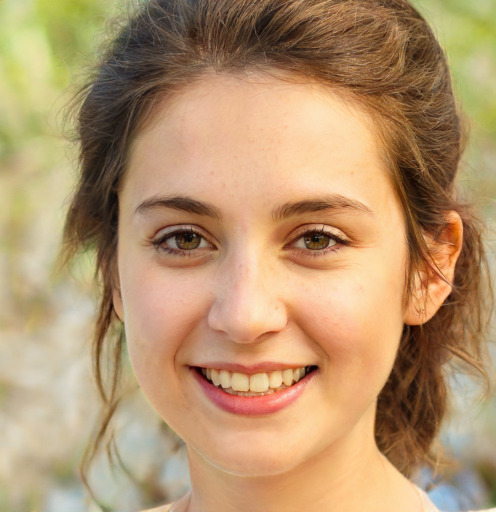 Steph Acevado Having previously worked as a line chef for almost 5 years, Steph is our go-to expert for all things food and meal prep related and is a self-described knife nerd. When she's not helping people learn to prepare exquisite dinners at home, she's probably serving up some hot pockets for her twin boys or jogging with her pup Moose around her house in upstate New York.