We're going to be honest with you: we like beer.
Nothing beats a cold, crisp lager on a hot day, or a nice porter on a windy autumn evening. But, like with anything else, drinking the same beers over and over again can get a bit boring.
Eventually you want to expand your horizons and discover new and exciting brews. But that's a lot harder than it would first seem. In this age of microbreweries and craft beers, there are hundreds if not thousands of brews to try. It can be hard to know where to start, especially if you don't know a whole lot about beer.
Beer of the month clubs try to simplify the matter by cultivating networks of beer brewers and suppliers and curating a selection of high-quality beer to send right to your door, each month. As you might imagine, however, not all beer clubs are created equal.
Here are our picks for the best beer of the month clubs out there on the market.
In a rush? Check out our picks
A note about beer of the month club delivery zones
Due to restrictions on the sale and transport of alcohol, certain states make it quite difficult (or impossible) to sell alcohol online, let alone sign up to an online alcohol subscription service. If you are interested in joining a beer of the month club, make sure that they deliver to your area.
You should also know that unlike other subscription boxes, by law in the US any alcohol delivery must be signed for by a person 21 or older. Therefore, if you can't be home at the time of delivery make sure someone of legal drinking age will be there to sign for it (or have it sent somewhere that a person 21+ can be present).
Best for IPA and hops lovers – Hop Heads Beer Club
For those who want some hops…we salute you.
| | |
| --- | --- |
| What we Like | What we don't |
| Get beers from both international brewers and US based microbrewers | Minimum of 2 shipments |
| Not just IPAs, but other hoppy brews such as IPLs and Red ales | |
| Doesn't auto renew | |
| Good variety and quantity of beer | |
If you like your beer crisp, refreshing and hoppy and are looking to explore some fresh tastes, you should give Hop Heads Beer Club a try.
Specializing in serving up a variety of hop-focused beers, Hop Heads Beer Club serves up expertly curated selections of high quality craft hoppy beers to your door every month to help you broaden your beer palate (and stock your fridge).
These aren't your usual, supermarket IPAs either. Hop heads beer club sources their beers from both international and US based microbreweries, ensuring you'll receve an interesting variety of IPAs, IPLs, double IPAs, session IPAs and red ales. If you're looking for exclusive beers or one off runs to show off to your friends this isn't for you – these are commercially available craft beers that tend to be higher quality both in taste and ingredients.
You get 12 beers in every shipment – 3 different beers each month, 4 bottles/cans of each, which is a pretty good variety and quantity of beer and lets you really take your time discovering new brands and types of hoppy beers. And because they are quite flexible with delivery schedules, you can better adjust how often you receive a new box so your beer doesn't end up piling up.
Check out our in-depth review of Hop Heads Beer Club
Bottom Line: Whether you're a hops-fanatic or are just looking to boost your beer collection with some crisp IPAs or IPLs from the US and around the world, the Hop Heads Beer Club can deliver the goods with excellent variety and quantity.
Best for import beer lovers – International Beer Club
Beers from around the world, to your door
| | |
| --- | --- |
| What We Like | What We Don't |
| Affordable and convenient way of discovering and tasting new import beers | Minimum of 2 shipments |
| Quality selection from well known and respected international brewing houses | Not as much variety as some other beer boxes, only 2 different styles of beer per box |
| Very flexible, customizable subscription service – change delivery date, frequency and even when you pay | |
| Get 6 bottles or cans of beer of each style in every box | |
You may love trying imported beers, but depending on where you live it's not always so easy to find much beyond your usual Carlsberg or Stellas.
Whether you're a craving a crisp German Lager, a hearty Irish Stout or a traditional Belgian ale, if you're looking for a way of discovering and tasting new import beers and have them delivered right to your door every month look no further – The International Beer Club has you covered.
Each month, this beer of the month club sends its members 12 high quality, curated selection of various beers from well known and respected international brewing houses (Bitburger, Brauhaus Riegele and Cervecería de Colima to name a few).
The club casts a wide net with its beer selection, too. British Pale Ales, Czech Pilsners, Hefeweizens, Witbiers, Belgian Abbey Ales, Irish Stouts – all are potentially on the menu and you'll get 2 varieties with 6 beers each to enjoy. While you don't get as much variety of beer per box as some other types of beer of the month clubs (these are imported, after all), we think you do get enough beer to enjoy yourself over time or split with friends. And given that some of these beers can be hard or expensive to find locally, probably a good idea to have more on hand.
Check out our in-depth review of the International Beer Club
Bottom Line: Whether you're a craving a crisp German Lager, a hearty Irish Stout, a traditional Belgian ale, or just something different than your usual Heinekens, the International Beer Club will send you interesting imported beers from some of the world's more famous breweries.
Best Customized Beer Club- Tavour Beer Subscription
The 21st century way of discovering beers
| | |
| --- | --- |
| What We Like | What We Don't |
| Beer choices are small-run, often hard to find or rare beers | Price per beer can be higher than other options |
| Huge network of small, US craft beer producers with thousands of beers | No desktop option, iOS and Android only |
| Free shipping (for subscriptions) | |
| Subscription box is flexible and can be personalized around your taste for beer | |
| You can add beer to subscription boxes for no extra shipping charge | |
| Cool app based model for ordering beer | |
If you're looking for a more high tech way to have beer sent to you, look no further than Tavour.
Tavour is a digital platform that lets you explore the world of craft beers right from the comfort and convenience of a smartphone app.
The company's beer of the month subscription model is curated around a beer profile that you can create for yourself based around your preferred flavor profiles (Dark and Intense, Sour and Funky, Light and Crisp, for example) and the company will send you a box of 6 or 12 beers on a regular basis.
With a network of over 600 independent US breweries and (as of writing) offering over 7000 beers, Tavour is known for its ability to find and source new and rare beers from across the US, so your monthly selection, in addition to being built around your tastes, will definitely be a cut above.
As a plus, you can use the Tavour app on the fly to continuously browse the company's vast selection of beer and add beer choices to be sent alongside your subscription box shipment at no extra charge, which we think is a great way to take advantage of the subscription box's free shipping.
With small-run offerings of stouts, IPAs, Sour Ales, fruit beers, lagers, pilsners, weisses and more, Tavour may not have much in the way of exotic imports, but the craft beer they do source are anything but ordinary.
Check out our in-depth review of Tavour
Bottom Line: If you like the idea of craft beers and want to discover something rare, higher quality and/or more unusual than your local offerings, Tavour will put together a hand picked selection based on your preferences and send them, on a regular basis, right to your door.
Best for Discovering US Craft Beers – The Craft Beer Club
Support small US brewers by knocking back a cold one
| | |
| --- | --- |
| What We Like | What We Don't |
| Affordable compared to other craft beer clubs | Would like to see more hard to find, rare beers |
| Great variety of beer styles, from Amber Ales to Rauchbiers | Not much of a discount for longer subscriptions |
| Good balance of variety with quantity of beers you receive | |
| Free shipping to continental US | |
| Monthly subscriptions don't autorenew | |
The world of craft beer is huge. With microbreweries and craft breweries popping up all over the United States, there are literally thousands and thousands of unique, made in America brews out there to be explored and so little time to drink it all in…literally.
The Craft Beer Club looks to help us sort through it all with a monthly beer subscription that offers a handpicked selection of small-run, American craft beers. On tap are classics like American Ales, American and Imperial IPAs, English Stouts, as well as more specialty offerings like Faros, Guezes, Kölsches, Milk Stouts and even Kvass.
While craft beer clubs are generally a little more expensive than regular ones, due to offering more premium, hard to find products delivered straight to your door, the Craft Beer Club actually makes it relatively affordable – with individual beers averaging as low as $3.46, with shipping and handling.
Now, the runs may be small but there's nothing small about the quantity and variety on offer. Depending on your subscription you can opt to receive 12 or 24 beers a month, 4 different varieties and 3 or 6 beers, so there's definitely enough beer to get a solid experience and be able to form an opinion.
Depending on the length of your subscription, you may also receive some neat beer-related gifts, such as a bottle opener and branded koozies, which is kind of nice.
Check out our in-depth review of the Craft Beer Club
Bottom Line: If you're looking to discover some of the best craft beer the US has to offer, the Beer Club will deliver a substantial and diverse selection to your door, at a price that's not too hard to swallow.
Our picks, compared
| | | | | |
| --- | --- | --- | --- | --- |
| | Hop Heads Beer Club | International Beer Club | Tavour | Craft Beer Club |
| Specializes in | Hops-oriented | Imports | Hard to find and rare beers | US Craft Beers |
| Types of brewers | Craft and independent | Mid-sized international brewers | Craft and independent | Craft and independent |
| # of beers per box | 12 | 12 | 6 or 12 | 12 or 24 |
| # of beer brands per box | 3 | 2 | varies | 4 |
| # of bottles/cans of each brand | 4 | 6 | varies | 3 or 6 |
| Extras | ✅ | ✅ | ❌ | ✅ |
| Price per bottle(approx.) | $4.16 | $4.41 | $7.50 to $11.50 | $3.67 or $3.46 |
What we look for in a beer of the month club
Uniqueness or rarity of offerings
When we look at a subscription box for beer, we take a good look at the types of beers you'll receive. We don't mean taste, either.
These beers shouldn't just be something you can easily find at the store. We think if you're going to subscribe to a beer of the month club, they should send you brands and labels you can't easily get yourself or wouldn't know about, to discover new tastes, styles and flavors of beer.
Variety
We believe that a beer club should send you a variety of beers each month. The idea is that a few different types of beer will give you a better sense of what's out there and help you expand your beer tasting palate better than a box filled with a single brand of beer.
Quantity
That said, we also looked for beer of the month clubs that send out enough beer for you to enjoy and experience. A single 355ml bottle or can is nice to drink, but it isn't really going to give you a total sense of the beer style or brand.
Plus, you may want to have enough to share with friends and loved ones
Price per beer
As we like to say, you don't subscribe to a beer club to save money. When it comes to a subscription cost, you have to factor in the time to curate a box every month, the difficulty in finding rare, imported or unusual beers, the convenience factor and shipping and handling fees (they tend to be factored into free shipping offers), and more.
That said, the price per beer still has to be somewhat reasonable and logical compared to going out and buying it yourself. Sure, when you factor in convenience, paying a dollar or two more per bottle for a premium or unusual beer may make good sense, but there are limits to everyone's beer budget – nobody wants to pay $20 a bottle for beer, after all.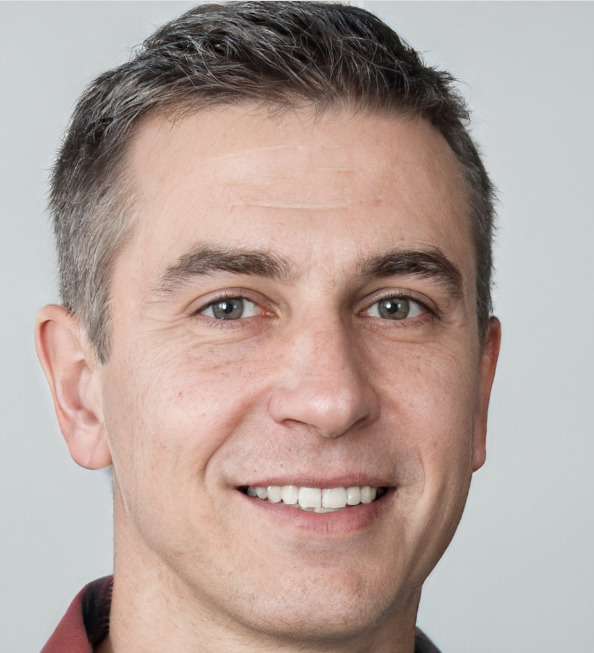 Greg Fowler – From Ginza Marys to Bloody Aztecs to cool Kriek lambics, Greg has served it all working first as a bartender and then as part of a craft beer company. Our go to guy for all things alcohol, when he's not on the clock he's usually working on his next batch of home brewed lager.