Spice Madam
Take a worldwide taste adventure
What is Spice Madam
Founded in 2013 by two friends, Spice Madam has the seemingly simple aim of bringing people together through global taste adventures. The company creates and sell monthly spice subscription boxs that puts together a variety of spices from around the world, bringing an exotic culinary adventure right into your own home.
Price
Note: all prices correct as of writing, prices in USD. Box subscriptions are prepaid.
| | Month to Month | 3 Months | 6 Months | 12 Months |
| --- | --- | --- | --- | --- |
| Total | $20 | $60 | $110 | $220 |
| Per Box | $20 | $20 | $18.33 | $18.33 |
Is the spice worth the price?
We do think that Spice Madam is good value for money.
For starters, for the price (with free shipping, by the way) you get 3-4 packets of exotic spices in every box, which is enough to help prepare the included recipes and feed up to six people. You'll also get access to a fun spotify playlist with music from each locale that can help set the right tone for the meal (or just keep you entertained while cooking).
Like other spice subscription boxes, Spice Madam's real value is in its convenience. Every month the company curates a selection of recipes for you from an exotic destination and includes spices that aren't always easy to find locally, allowing you to discover and experience dishes and tastes that you may never have otherwise.
One downside is that subscriptions automatically renew, meaning you have to remember to cancel at the end of your subscription or you'll get billed again, something we never like. .
How it works
Once you sign up, your first spice subscription box will ship out the 2nd of the following month and boxes will continue shipping out monthly on that date. You can cancel at any time, but you that generally means not stopping the automatic renewal, you should still receive the boxes you pre-paid for.
If you live outside the US, or are trying to gift it to someone who lives outside the US, you should note that the company does not currently ship internationally.
One thing to note, for every purchase you make, the company donates a percentage to a non-profit that usually involves kids and education in some way. The exact non-profit changes from time to time, but in general this type of corporate social responsibility is kind of nice to see.
What's in the Box
Spice Madam's boxes are nicely made, no plain cardboard here! Everything comes nicely packaged and comes attractively wrapped, which looks nice and keeps spills from getting everywhere.
Spices
Spice Madam sources its own spices and they're usually fair trade, meaning they pay a fair wage to the people producing them, which is cool.
Because they are intended to go with some pretty exotic dishes, these spices aren't exactly what you might find at your local grocery. We found them fresh and quite aromatic and made the whole box actually quite pleasant to open.
What spices you actually get depends on the box and the area of the world it represents. Generally you're looking at rich, aromatic blends of spices, such as Biryani Masala (India), baharat (Lebanon), roasted curries, Cashmiri chili pepper (India/pakistan), Ceylon (Sri Lanka) and more.
You don't get a huge amount of spices per box. Each spice fills a little baggie and is generally enough to make the intended recipes with maybe a little left over.
That said, these are flavorful spices, a little bit does go a long way and we found the dishes made to be enough for about 5-6 people.
Each box comes with a little card that tells you about the spices, where they come from and what's in each blend. We thought that was helpful in case you need to check for food sensitivities or for things you don't like.
Recipes
As well as the packets of spice, you get several recipe cards so you'll have some appropriately exotic dishes to try them out on. You get about 4 recipes per box, with items such as appetizers, main dishes, salads, desserts and more.
The recipe cards have little chef hat symbols to let you know how hard each recipe can be to prepare – 1 chef hat (easy) 2 chef hats (medium difficulty), 3 chef hats (hard). Overall, though, we found the recipes to be simply written so non-Masterchefs like us can make them without too much effort and stress.
If all else fails, the company invites you to email them help. Although we didn't try it, other customers have and found the company pretty responsive and helpful.
We really liked that the recipe cards often include vegan and even gluten-free substitutes that are highlighted for you. Spice Madam also notes which recipes are appropriate for certain food preferences or dietary needs, noting if dishes are vegan, pescetarian, vegetarian, and/or gluten-free. We think this is pretty cool and shows the company goes the extra mile for its customers.
In addition to the recipe cards, you also get a welcome card with information about the area of the world you're about to experience, including fun facts about the culture, which is kind of nice and makes for some good pre-meal reading material.
Music Spotify Playlist
One thing we thought was nice was Spice Madam includes a link is printed on the country information card that takes you to a Spotify page with music from that area of the world. For example, a goa box sent us to a Spotify page with over an hour of really nice, relaxing India inspired music.
There were 11 songs to choose from, including Dance of Shiva by Karmacosmic, Grounded by Sacred Earth, which we thought added to the experience and put us in an Indian state of mind while we cooked.
While you need to set up a Spotify account due to Spotify's restrictions on free surfing, we thought that this was a cool touch and helped complete the sensory experience.
Who picks out the spice?
The company picks out the spices based on the recipes that will be included in the box. It also sources its own spices
What if my package comes broken?
While, as we mentioned earlier, the packages were impressively well packed, sometimes things happen in transit. Luckily, there's no glass in these boxes so they are a bit more resilient.
If something does break and you have proof, the company is fairly responsive and open to replacement, and past customers have generally been satisfied with them when breakages have occurred.
Giftability
If you know someone who wants to go on a global culinary adventure, Spice Madam makes a pretty good gift.
There is a specific section and checkout for gifts, where you will be can enter the recipients personal details as well as a gift message, which is always nice. You can also choose to automatically renew or not, which is something we would like on the regular subscriptions as well.
You should know that the company only ships in the United States, so if your recipient lives in Canada or father away then you might be out of luck.
Conclusion
If you're someone who is looking to try out a lot of different exotic dishes and isn't sure where to start, or if you're looking to entertain some friends with flavors from around the world, Spice Madam might be just the spice subscription box you're looking for. With an affordable price tag, aromatic and rich blends of spices and a cool accompanying music playlist, we think Spice Madam is a good choice for both the culinarily curious and aspiring chefs alike.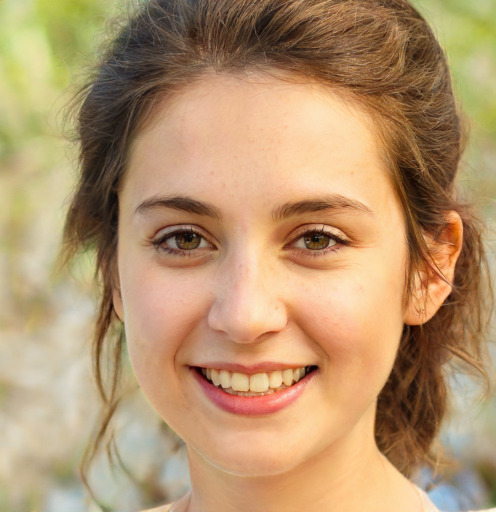 Steph Acevado Having previously worked as a line chef for almost 5 years, Steph is our go-to expert for all things food and meal prep related and is a self-described knife nerd. When she's not helping people learn to prepare exquisite dinners at home, she's probably serving up some hot pockets for her twin boys or jogging with her pup Moose around her house in upstate New York.