Craft Beer Club
Discover craft beers at a price that can't be beat
If you're anything like us, you enjoy a cold beer or two. After all, there's nothing quite like a crisp lager on a hot summer's day, or a dark porter on an autumn evening when the wind is howling.
With a wide variety of tastes, high quality ingredients and sometimes even higher alcohol content, craft beers often offer a beer drinking experience that's totally different than what you get with more mass-produced brews.
But the world of craft beer is enormous. With microbreweries and craft breweries popping up all over, there are literally thousands and thousands of different unique brews out there to be explored. There's simply not enough time to sort them all and, frankly, your wallet (and your diet) won't thank you if you tried.
So how do you get started exploring this vast ocean of craft beer?
The good people over at Craft Beer Club have tried to solve this conundrum by offering a craft beer of the month club. With access to a wide range of American independent craft beer brewers and promising a sudsy subscription at an affordable price, it sounded good to us so we decided to give this craft beer club a look for ourselves.
What is the Craft Beer Club?
Founded in 2010 and located along the sandy beaches of Santa Barbara California, the Craft Beer Club is an offshoot of the popular Gold Medal Wine Club.
The company leverages its experience and knowhow to offer a craft beer of the month club that can deliver a handpicked selection of small-run, American craft beers to their subscribers' doors at an affordable price.
How much does it cost?
Note: all prices are correct as of writing and in USD.
There are two ways of subscribing to Craft Beer Club's craft beer subscription box – you can choose an ongoing subscription or prepay for several months.
Ongoing subscription
| Number of bottles per box | Price | Price Per Beer |
| --- | --- | --- |
| 12 Bottles | $44 | $3.67 |
| 24 Bottles | $88 | $3.67 |
Prepaid Monthly
Note: you can choose to have these craft beer subscription boxes delivered to you every month, every two months or every three months.
12 Beers per Box
1 Month
2 Months
3 Months
4 Months
Price
$44
$88
$132
$176
# beers
12
24
36
48
Price per
beer
$3.67
$3.67
$3.67
$3.67
5 Month
6 Months
12 Months
Price
$220
$264
$498
# beers
60
72
144
Price per
beer
$3.67
$3.67
$3.46
24 Beers per Box
1 Month
2 Months
3 Months
4 Months
Price
$88
$176
$264
$352
# beers
24
48
72
96
Price per
beer
$3.67
$3.67
$3.67
$3.67
5 Month
6 Months
12 Months
Price
$440
$498
$996
# beers
120
144
288
Price per
beer
$3.67
$3.46
$3.46
So, is the brew worth the tab?
If you like craft beer and want to discover lots of new flavors and taste in a convenient way, we think that Craft Beer Club is a craft beer of the month club that delivers a lot of value for money.
Pricewise, in general you can expect to pay about $3.67 per bottle (with a discount the longer you subscribe).
If we were talking about a typical 12 or 24 pack of mass market beer that might be considered expensive, but these are premium craft beers and are more expensive due to low volumes produced, higher alcohol and better quality ingredients.
Depending on the quality of beer and state, a craft beer might cost you around $2 to $2.50 per bottle or can and shipping and handling (usually add on $1-3 depending on shipping per beer) to get it delivered to your door (and tax if it applies), you're not going to be too far off from Craft Beer Club's price.
On top of that, if you order more than a couple boxes, they will send you a up to three gifts with your first package (koozies, bottle openers and the like).
But price alone isn't really the reason you join these clubs. You really join them because they will sort through the myriad of craft beers available to them and handpick a different selection each month to send right to your house, which lets you discover new craft beers while saving you significant time and effort.
In addition to being good value for money, we like that the Craft Beer Club does not automatically renew it's subscriptions. That means you don't have to worry about rebilling at the end of your subscription.
One downside we should mention is that you only really get a discount when you subscribe for longer periods, 12 months for 12 packs and 6/12 months for 24 packs.
How does Craft Beer Club work?
When you sign up for the Craft Beer Club's craft beer of the month club you're given the option to choose whether you want to receive 12 or 24 beers of the month.
In either case you'll receive 4 different types of beer (3 bottles/cans of each or 6 bottles/cans of each), which we think nicely balances variety with quantity. Each box will have enough variety of beer (4 different types) to discover something new and tasty and enough quantity (3 or 6 bottles/cans) for you to get a good sense of it or even share with your friends.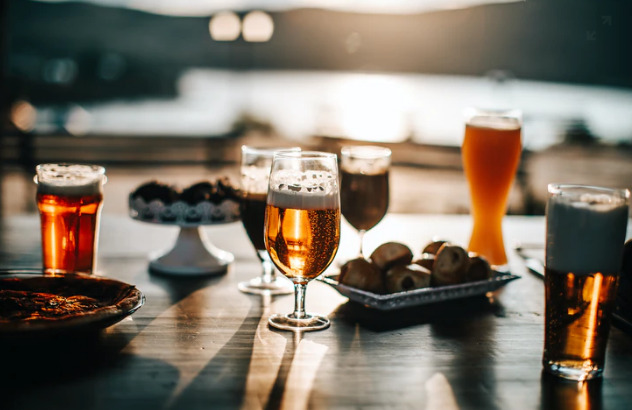 Delivery times are pretty flexible overall. You can choose an ASAP delivery option at checkout and your first box should arrive in ten to fifteen business days.
They're also pretty flexible in that you can choose a specific month as the starting point for your subscription, if you decide to go on vacation or tour with your band for example. Your credit card will be charged at the first of the month you choose and your first box will arrive ten to fifteen business days later.
Subsequent deliveries are processed and sent out in the middle of each month. When precisely you get your beer really depends on where you live, but take into account that these guys are based on the West Coast.
Finally, the company allows you to pick monthly, bi-monthly, or quarterly deliveries. This can be useful for planning your delivery schedule based on how much beer you think you might drink or want to stock up on.
Overall, the Craft Beer Club is actually pretty flexible and customer-friendly when it comes to its beer. While you can't tell them what beers you want in each package, they are pretty open if you tell them you don't want a particular kind of beer, but be aware they will pause your delivery for that month.
The company is also aware that some people don't like drinking beer out of a can and if you tell them they will skip your monthly shipments when they contain beer cans.
Shipping
As with other alcohol-related online services, you have to be of legal drinking age in the US to subscribe (21+) and someone of legal drinking age (21+) has to be there to sign for it on delivery.
Craft Beer Club offers free shipping in the continental United States (not Hawaii/Alaska, those are extra) which is a definite bonus.

The beers ship in beer bottle boxes that we think do a good job preventing breakage.
The company does not ship to P.O. Boxes, military APOs/FPOs/DPOs/MPOs. It also doesn't ship internationally, so your pen pals might have to buy their own brews.
What Kind of Craft Beer Will I Get Each Month?
So far so good. Affordability and free shipping are definitely pluses for any subscription club.
But with a beer of the month club, it's the beer that counts. So, let's check out what kind of suds you can expect to get delivered to your door.
You might also receive cans of beer, but for simplicity's sake we'll refer to bottles from now on.
The Craft Beer CLub works exclusively with independent breweries, microbrewers, and independent brewpubs. Generally speaking that means you'll receive smaller run and specialty beers that typically use higher quality ingredients, more stringent and sometimes creative brewing processes to obtain better or more unique flavor profiles..
Using its connections to a vast network of breweries across the US, the company has been known to fill boxes with everything from classics like American Ales, American and Imperial IPAs, English Stouts, Bavarian Lagers and Weissbiers to more interesting beer styles such as Faros, Guezes, Kölsches, Milk Stouts and even Kvass.
Here are a few examples of some interesting beers that we saw from them to give you an idea of the kinds of beers you can expect.
The Brew
Style
Our Thoughts
Muy Importante Margarita Lager
Lager
Lager brewed with lime, agave, orange and sea salt to give it a flavor profile of a margarita. We liked how the tartness of the citrus went with the smooth maltiness.
Gilgamesh Malt Ale Mamba Ale
Malt Ale
This ale was brewed with black tea and tangerine peels. Earthy taste with a hint of spice and sweetness, we thought it was pretty cool
Atlanta Milk/Sweet Stout Divine Bovin
Milk Stout
This one had a kind of chocolate hint to it, and the expected sweet milkiness was tempered by the chai and spices added to it. Surprising.
Not one of our favorites but certainly something we'd try again.
Alewerks Brown Ale Tavern
Brown Ale
Straightforward malty, earthy flavor with very light caramel aroma.
Nice and bubbly, excellent example of American-style brown ale.
Sierra Blanca California Outlaw Lager
Lager
Good malt/hops balance, leaning more towards malty and only mildly bitter, with a clean and dry finish.
Good, easy to drink lager.
As you can see, these aren't your typical gas station beers. They're pretty high quality offerings and you'll be getting enough variety and quantity in each box to form your own opinion. With 4 different types of beer per box and three bottles or cans of each, you'll have plenty to drink..uh, think about throughout the month.
That said, you probably won't be sent any super rare or limited edition runs of beer here. Generally speaking, while these are solid choices from independent US brewers, you won't be sent those highly unique, impossible to find beers that send local beer snobs into a fit of jealous rage.
One thing you should know is that the company does mix it up between bottles and cans, as we mentioned earlier.
Now, there are beer enthusiasts out there whose dislike of canned beer is legendary, feeling that the aluminum cans ruin the flavor of the beer. Many craft beer producers prefer to use aluminum cans because they are easier to ship and store, reduce oxidation and because they totally block UV radiation, which can ruin the hops in beer and alter its taste for the worse.
As we mentioned, you can ask them to not send you aluminum canned beer but that means they will simply hold off on sending you a monthly box if it has cans in it. It's your call, but since the point is discovery we'd recommend giving cans the ol' college try…you may be pleasantly surprised.
In addition to all of this beer, subscribers are also sent extras.
All boxes arrive with a copy of the Craft Beer Club's newsletter. It's pretty interesting reading overall, containing tasting notes and recipe pairings for the included beers, as well as some neat beer trivia. We think this is a great inclusion that adds a surprising amount to the enjoyment we got from the beer.
The tasting notes are great to give you a taster's experience, while the recipe pairings help casual drinkers get more pleasure from the brews at dinnertime. As for the trivia, well, it's is a fun little extra and can add to your knowledge of beer- plus you can always break it out at a party and impress your friends.
Alongside the monthly newsletter, the company also likes to send you little beer-related gift items. What you get exactly depends on the length of your subscription.
If you sign up for three or more shipments, you'll receive a logo-branded bottle opener. If you sign up for 6 shipments, you'll get the bottle opener and a set of four custom koozies. Finally, with twelve shipments you'll get all of them, plus a price break.
All of this is if you're ordering twelve bottles per shipment. If you order boxes with twenty four beers, you'll get the same gifts but sooner. They'll send a bottle opener if you sign up for 2 shipments, the koozies at three shipments and the whole deal and a price break at six shipments.
If you choose to sign up to an ongoing membership, the company will send you a bottle opener and the koozies in your first box. What you should know here is that if you decide to cancel before your third box arrives they will charge you their value – $19.90.
These items are certainly helpful if you like drinking beer, and the price break is a nice addition although not the greatest discount we've ever seen (essentially you save $30). That said, it's more than most of their competitors offer and we got a kick out of getting them.
Giftability
The Craft Beer of the Month Club is pretty giftable not .
You can easily choose to have it delivered to a friend (obviously they have to be of legal drinking age), and you can also download one of a wide variety of customizable gift cards to give or email to the recipient.
Bottom Line
With an affordable price point, great shipping and high quality craft beers a, the Craft Beer Club is an excellent all-around choice for a craft beer of the month club. While you probably won't get anything super rare, the variety of styles is top notch and gives you good bang for your buck.
Whether you're a beer aficionado looking for new brews or a casual drinker looking to broaden their horizons, the Craft Beer Club should have you covered for brews.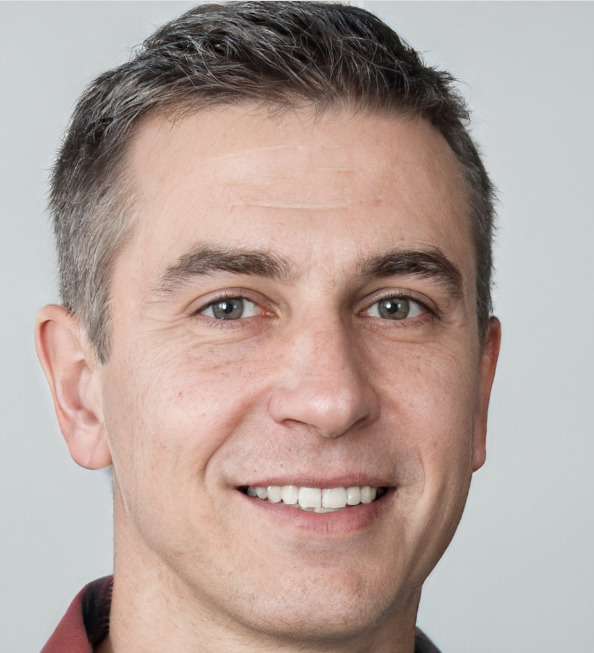 Greg Fowler – From Ginza Marys to Bloody Aztecs to cool Kriek lambics, Greg has served it all working first as a bartender and then as part of a craft beer company. Our go to guy for all things alcohol, when he's not on the clock he's usually working on his next batch of home brewed lager.