Tavour
Try craft and rare beers the high tech way
Nothing beats a cold, crisp lager on a hot day, or a nice porter on a windy autumn evening. But, like with anything else, drinking the same beers over and over again can get a bit boring.
Eventually you want to expand your horizons and discover new and exciting brews.
But that's a lot harder than it would first seem. In this age of microbreweries and craft beers, there are hundreds if not thousands of brews to try. It can be hard to know where to start, especially if you don't know a whole lot about beer.
The people at Tavour have tried to solve this problem with their development of an innovative and easy to use app-powered subscription service. We took a look at this sudsy and sophisticated beer delivery model to see if it was worth including in your beer budget.
What is Tavour?
Founded in 2013, Tavour is a platform designed to let customers explore the world of craft beers right from the comfort and convenience of their smartphone. Sourcing beer from a rapidly growing network of well over 600 independent US breweries and offering over 7000 beers, the company's Tavour app helps users find and purchase independent craft beers that they wouldn't be able to buy locally.
The company runs two models: using the app you can choose to 'fill-your-crate', where you pick as many individual beers as you like, buy them from Tavour and have them shipped direct to your front door, or you can subscribe to the company's monthly beer subscription service and receive a curated selection of these craft brews each month.
Price
All prices correct as of writing. All prices in USD.
Fill your Crate
The Tavour app itself is 100% free.
The price of any beer, of course, depends on the brand you purchase, and there is a huge selection of beers to choose from. Some examples we got:
| Beer and Brewer | Price per beer | Type of Beer |
| --- | --- | --- |
| Jenny Said by Singlecut Beersmiths | $6.00 | IPA |
| DDH Pseudo Sue by Toppling Goliath Brewery | $7.99 | American Pale Ale |
| Coded Tiles by LIC Beer Project | $5.50 | American Pale Ale |
| Gremlin by Black Project Spontaneous and Wild Ales | $9.99 | Wild Ale |
Note: Shipping and handling for each crate delivery (regardless of beers included) is a flat $14.90
Are the drinks worth the tab?
If you're a beer enthusiast or are looking for an unusual, small run, rare or otherwise hard to find beer we think Tavour really shines and is worth the money.
Generally speaking, you'll find that there's a dollar or two markup on the beers (assuming you can even find these beers at a local retailer) due to their relative rarity and the difficulty in sourcing them.
As you can see these aren't exactly run of the mill beers. They are high quality, pretty well regarded beers from independent labels and aren't usually that easy to find nationwide.
Where things get a little tricky is when you realize that the company has a $14.90 flat rate shipping fee.
That means that if you use it to order one or two beers you might end up paying more for shipping than the beer, so if you want to get the most out of it we'd suggest that the app really makes sense if you're planning on buying a few beers at once.
Beer subscription
The beer subscription price is variable. Really, it all depends on the frequency of shipment, the kinds of beer you order and how many bottles you want in each crate.
In general, however, pricewise you can expect something like the following:
| | Monthly | Bi-Monthly | Quarterly |
| --- | --- | --- | --- |
| 6 Bottles per crate | $55-65 | $57-67 | $59-69 |
| 12 Bottles per crate | $90-115 | $94-119 | $98-123 |
| Shipping | FREE | FREE | FREE |
Are the drinks worth the tab?
We do think that the Tavour subscription box is worth the money.
Now, off the bat this isn't cheap. Roughly speaking, expect to pay up to around $10-12 per bottle at the 6 bottle level, and around $7.50-10 per bottle at the 12 bottle.
That said, like the Fill Your Crate option, these aren't beers you're going to find at your supermarket or even your local beer store. These are high quality and independently brewed small runs of craft beers that are fairly hard to find. And unlike the fill your crate option, shipping is free, which is a plus.
But let's be honest – price alone isn't really why you join a subscription box.
You join a beer of the month club for convenience and curation. If you like the idea of craft beers and want to discover something rare, higher quality and/or more unusual than your local offerings, Tavour will put together a hand picked selection based on your preferences and send them, on a regular basis, right to your door.
And they do have a lot they can choose from, with hundreds of affiliate brewers from across the United States and many of thousands of beers on offer.
And that is worth a per beer premium, we think.
What kind of beers can I get?
As we mentioned above, Tavour works with hundreds of independent retailers to offer a truly wide selection of craft beers.
Typically, you'll find a mix of small run and rare beers. In fact the company seems to pride itself on being able to source and provide beers that you would otherwise have a hard time finding at stores near you.
You can expect to see a wide variety of stouts, IPAs, Sour Ales, fruit beers, lagers, pilsners, weisses and more. Basically, it's a beer lover's delight.
These are all from independent brewers and are all from the United States, a solid number from the West Coast, which is great if you love supporting small, US companies.
If you're looking for exotic imports, however, you won't find them here.
The quality of the beers is pretty high, as you would expect for beers that retail at $6-10 a bottle or can. At this level you can expect artisanal beers with high quality ingredients and sometimes more exotic flavor profiles.
The Gremlin we tried, for example, was a sour wheat with Lime, Mango, and Chili that had a nice slightly spicy and sour profile.
How does Tavour work
Filling your Crate (and mug) with the Tavour App
Once you sign up for the service online, if you have an Android or iOS device you can download the app for free.
Once you fire up the app you can swipe around for various beers and, as you go, when you want something you click "get it" and it's added to a cart. Because these are independent craft beers, sometimes the inventory is limited or sells out quickly so you really have to be on your toes and have your clicking finger ready. If they are sold out, the app has a waitlist option so you don't have to worry too much.
Each beer has its own little ecommerce page with a little info about each beer, including a little review you can read with information about its taste, which is helpful. There's a review section, but that's really more of a log for yourself, and there are no 3rd party reviews on the platform.
There is a notification setting, so when new beers come in you can be notified with a push message if you want.
The app feels well made, which makes sense since it's the heart of the company's service. We found it pretty straight forward, with not too much bloat or unnecessary buttons to get lost in. Unfortunately, Tavour isn't currently web based, meaning you can't use their website to buy and browse, so if you want the full selection of beers you'll need to use a mobile device, which can be a drawback.
Once you're done you click over to the check out, select how many beers you want (some beers are limited in how many an individual can order at one time) and "claim your beer."
Overall, Tavour's app is pretty simple and easy to use, making it a breeze to find and order rare and hard to find craft beers.
That can also be its downside, too. If you love beer and get bored you may find yourself idly scrolling through the day's offerings and you can sometimes forget that there's a $15 shipping fee on each order.
Shipping
That said, shipping the Fill your Crate option is something that can be a drawback. With an app like this you would think that when you finish ordering your package would ship out in a couple days. Unusually, and to the surprise of some past customers, the company will only ship your order out about once a month.
If you are entertaining or just want your beer delivered ASAP, you're out of luck.
On the plus side, it does encourage customers to order enough beer to make shipping worthwhile and, to the company's credit, it does give you a long time to pick and choose beers to add or remove.
Perhaps amusingly, the company gives customers the option of dropping by their warehouse to pick up their own crates of beer and save on shipping which, we suppose, is an option if you're in or around Tukwila, Washington on Tuesdays through Thursdays from 9-4.
Tavour Subscription: A Curated Crate
Now if you're someone who wants to discover new craft beers but are more of a casual beer enthusiast, don't have time to pick your own all the time or are just new to the whole craft thing, you might want to consider the Tavour subscription box.
Like other subscription boxes, if you sign up Tavour's staff will put together a box of 6 or 12 beers (your choice) for you with interesting craft beers and send them out to you either once a month, bi-monthly or once every three months.
Before they ship out your box, you'll be sent a preview of the month's selection and given the opportunity to skip or cancel without penalty.
What's interesting about the curated crate is that the company will actually tailor your boxes to your particular taste, making it a customized curated craft crate (say that one a few times fast).
At the start of your subscription, you're asked to create a short 'beer profile' for yourself. Basically, you're given 5 categories of flavor and you get to pick which ones you like. These are:
Dark and Intense
Sour and Funky
Light and Crisp
Hoppy and Juicy
Cider
You can choose as many of these as you like, and can change your profile at any time if you feel like mixing things up a bit. The curators at Tavour will then use that profile to select the best beers for you each month.
With all this in mind, we think Tavour's subscriptions give their customers a flexibility and level of customization you don't often see in these kinds of services.
Shipping
As is typical with subscription boxes, your first order should ship out within 4-5 weeks of your order and then continue monthly or as per your choice of shipping frequency.
Unlike the Fill Your Crate option, shipping for subscriptions is free, which is nice.
What should I choose: the Fill Your Crate or the Subscription box?
Well, we think it really depends on you.
If you're a person who is picky about the beers you get and enjoy browsing, assessing and choosing rare and hard to find beers yourself then you probably want to go with the Fill Your Crate service. That way you can explore and choose your own beers and minimize the likelihood of getting sent something you've tried before, don't like or don't really want.
The wide selection and variety really makes it into an adventure. A beerventure, if you will.
The caveat here is the shipping. Since it's a flat rate $15 charge, unless you can stomach ordering $20-25 dollar beers you need to order enough beer to make it worth your while.
On the other hand, if you're new to the craft beer game or are just looking for a convenient, time saving and easy way of discovering various independent craft beers, we'd go with the subscription box.
You'll get a good amount and variety of high quality beers in each box and you can tailor your boxes to your own particular tastes if you want.
On top of that, they offer free shipping and, if you want to tack on some extra beer to your box, there's no extra shipping charge .
A Note About Tavour Shipping
Due to laws on the sale of alcohol, many beer and alcohol online retailers are limited in where they can ship.
Before you get too excited, always check to see if your state allows them to ship to you.
Tavour, as of writing, ships to certain zip codes in California, Colorado, Florida, Idaho, Illinois, Indiana, Iowa, Kansas, Michigan, Minnesota, Missouri, Nebraska, Nevada, New Hampshire, New Jersey, New Mexico, New York, Ohio, Oregon, Pennsylvania, Texas, Washington, Washington DC and Wisconsin.
Also note that, like other alcohol retailers, you need to have someone of legal drinking age (21+) present when your package arrives to sign for it.
Bottom Line
Tavour is a fantastic app for adventurous beer aficionados looking to find great rare and hard to find beers, and their subscription is a great option for casual beer enthusiasts, newbies or just people looking for a curated option to help expand their palates beyond the everyday.
While the beers and shipping can get a bit pricey, we have to admit that it's worth it if you're serious about good beer. You'll be getting access to a huge variety of unique brews, and the subscriptions can be customized to suit your personal tastes.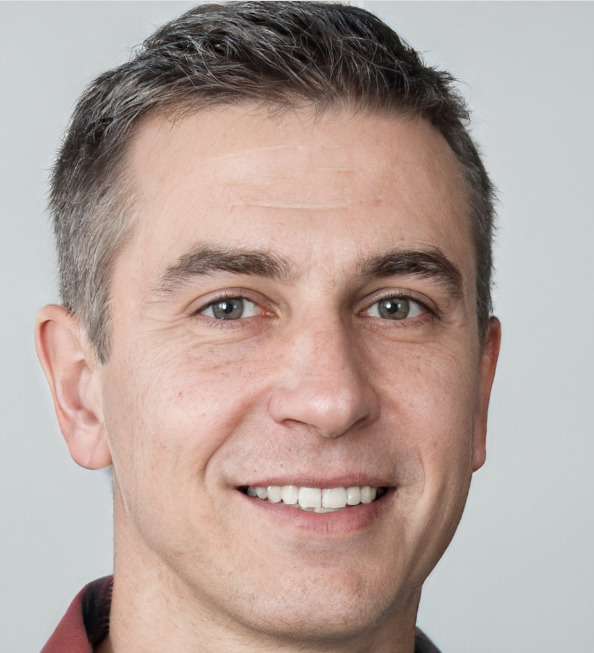 Greg Fowler – From Ginza Marys to Bloody Aztecs to cool Kriek lambics, Greg has served it all working first as a bartender and then as part of a craft beer company. Our go to guy for all things alcohol, when he's not on the clock he's usually working on his next batch of home brewed lager.