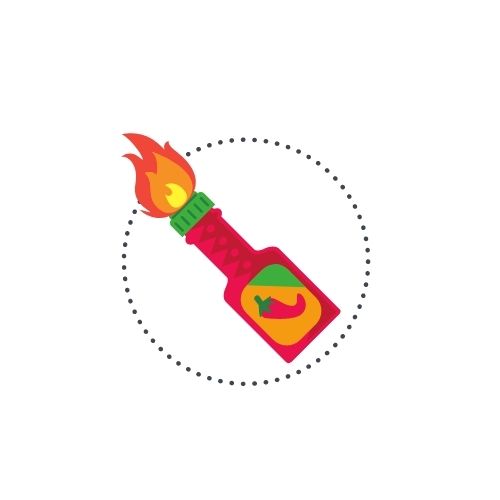 Flaming Licks
Hot stuff straight from Blighty to your door
What is Flaming Licks?
It's not every day you encounter a hot sauce subscription company run out of a former flour mill in the south west of England, but here we are.
Founded in 2017 by a hot sauce maker and a former punk rock violinist turned spicy food enthusiast (yes, that's a thing, apparently), Dorset-based Flaming Licks is an online store for all things spicy hot that also curates a UK hot sauce subscription box.
The company tries to find the very best UK hot sauces and other spicy goods from small batch and craft producers and sends them to your doorstep each month.
Price
Prices correct as of writing, all prices are in British Pounds (GBP).
Flaming licks offers two subscription options, depending on how often you like to receive your boxes. You should note that, like other subscription boxes, these are pre-paid, so you have to pay for all your months up front.
Monthly Delivery
Get a box every month and find exciting new ways to torture your tongue
| | Month to Month | 3 Month | 6 Month | 12 Month |
| --- | --- | --- | --- | --- |
| Price | £18.99 | £54.99 | £107.95 | £215.90 |
| Number of boxes | 1 | 3 boxes | 6 boxes | 12 boxes |
| Price per Box | £18.99 | £18.33 | £17.99 | £17.99 |
Bi Monthly
Get a box every two months and let your colon rest a bit
| | 2 Month | 6 Month | 12 Month |
| --- | --- | --- | --- |
| Price | £18.99 | £54.99 | £107.95 |
| Number of boxes | 1 | 3 boxes | 6 boxes |
| Price per Box | £18.99 | £18.33 | £17.99 |
So, Is the heat worth the price?
Yes, overall we feel that Flaming Licks hot sauce subscription boxes are worth their price.
Not only are these boxes curated to help you discover new and interesting artisanal hot sauces from across the UK, but you also get a lot of value in each box.
Depending on your subscription, each box you receive costs around £18. Inside those boxes are three (3) premium, craft hot sauces and/or other chili sauces that would otherwise individually retail for £4-7 or more, meaning the box already would run you between £12-20.
Add in a spicy snack, access to their online community, a nicely printed recipe card and free or discounted shipping and we feel that these boxes are good value for money.
They have a pay as you go, month to month option if you just want to try it out, which we like and you can even ask for a vegan package, which isn't that common with these kinds of boxes.
Really the only issue that we have is that, as with many other subscription boxes, Flaming Licks automatically renews your subscriptions so if you forget to cancel at the end they will resubscribe you and bill you again, which can be annoying.
How it works
Flaming Licks makes the whole process pretty easy.
Select your delivery preference of how often you want to get your heat on (monthly or bi-monthly). After that you can then tell them if you'd prefer a vegan box, which is nice since it opens up the service to people with specific dietary requirements or who live a plant based lifestyle.
Finally, you choose when you'd like to get your first delivery, which we feel adds some flexibility to the subscription service as you may be otherwise busy, moving, going on vacation, recovering from a tragic and embarrassing ghost pepper incident, etc.
If you live in the UK, your box should ship out within a couple days of your order and arrive soon after. If you live in the US or in the EU, it should take a week or two to arrive once shipped.
If you want to cancel, you can log in to your account page and do so from there or get in touch with the company.
What's in the Box
For the price, Flaming Licks gives you a decent amount of mouth scorching goodness in each box.
To start with you get 3 full-sized hot items each month. These can be a combination of hot sauces, chilli jams, chilli chutneys, spicy pickles or chilli-inspired spicy marinades – it's important to note it's not just hot sauce you're getting here but other spicy items as well.
These are all sourced from craft UK producers, are of pretty high quality, and represent brands and products that you may never have otherwise tried or be able to find at your local store, which is nice.
In addition, you'll get a spicy snack as well (in the first box you'll likely get two). These snacks are a nice addition, giving you a little crunchy fire to go with the main product, and include treats like chili-infused nuts, wasabi snacks, and spicy popcorns. You're not going to make a 7 course meal out of any of these, but they're a nice addition that nicely compliment the sauces you get.
Aside from the edible contents, every month you'll also get an explanation of what's in the box as well as a recipe card with some interesting meal ideas to use your hot products on. In general, we found these to be useful in letting us know where our sauces came from, what flavors to look for and where to use them.
What kind of Sauces do they offer
In essence, Flaming Licks boxes showcases small batch hot foods manufacturers located in the UK, which is kind of cool. Unlike the more mass manufactured hot sauces you might find in a store near you, these are generally more premium offerings that can have various exotic and spicy ingredients from around the world. For example, you may find Scotch Pepper Sauces, Carribean style chilli sauces, Bhut Jolokia chilli infused jams and Ghost Pepper infused pickled gherkins.
It should be noted that the company does have it's own hot sauce that it may include, called Sidekick, which can range from mild and tangy to bonnet pepper infused tongue torchers.
We found the sauces on offer to be flavorful and tangy, ranging from mild to decently hot, and seem to focus on flavor and spicy uniqueness over pure heat. The company tends to stay away from the extreme Scoville extracts and other gimmick sauces that can set your cheeks blazing, so if you're looking to destroy yours or someone else's colon with some weaponizable scintillation you should probably look elsewhere.
That said, while the selection can be interesting and pretty wide-ranging, Flaming Licks is still a smaller, newer company and their overall selection, while decent and growing, isn't the broadest we've seen among hot sauce subscription providers.
Overall, we think that the sauces and products offered by Flaming Licks are a good way to expand your flavor range while still igniting your tongue.
Who picks out the sauce?
The company picks out its selections with the help of various crowdsourced chiliheads, producers and other hot sauce enthusiasts in and around the UK.
What if my package comes broken?
Glass being glass and sauce being sauce means that accidents can happen that can ruin your box. To their credit, Flaming Licks recognizes this and if you email them a photo of the broken item they will replace it.
Giftability
Flaming Licks is a highly giftable subscription box.
From the outset, when you go to subscribe there is an easy option to send the subscription as a gift along with a printed gift message. And because Flaming Licks has a vegan option, you can send eye-watering good wishes to your plant based friends as well.
They also offer a gift card that can be used, which we like and believe increases giftability, since sometimes arranging a subscription that fits a friend's schedule can be annoyingly complicated.
Conclusion
With a decent assortment of flavorful hot and spicy items for the money, we think Flaming Licks is a great way for people in the UK and abroad to discover what fiery taste bud tortures Albion's finest craft producers can devise.
FAQ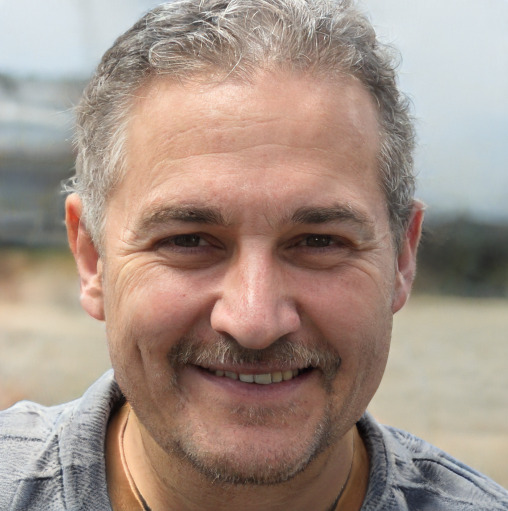 Bill Ross – A pitmaster and smoker enthusiast, Bill served up delicious brisket and ribs for almost 15 years around the great state of Florida before becoming our go-to expert for all things BBQed, smoked and/or marbled. When he's not checking the bark on his brisket, he can usually be found fishing or reading.