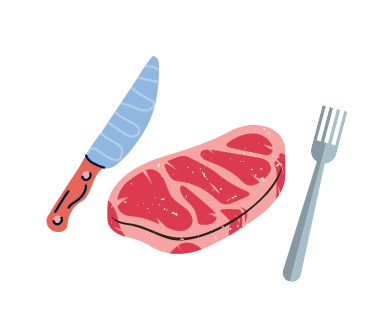 Stay Classy Meats
Get fresh, grass-fed and pastured beef, pork, chicken, lamb and even elk and bison delivered right to door
What is Stay Classy Meats
Located near the dramatic mountain ranges and under the big sky of Montana, Stay Classy Meats is an online meat market that sources its meats from a variety of small, family-run ranchers from across the Northern Rockies and beyond.
With high-quality classics like free range beef, antibiotic/hormone-free pork and pastured chicken, to more exotic, game meats like elk and bison, and even wild caught seafood, the company offers a wide range of meats that can be bought as needed, as a bundle box or even as a subscription, if you really are about getting your protein fix regularly.
Selection
Stay Classy has a pretty wide selection of meats on offer compared to many other online meat options out there, including some pretty high quality game meat you can buy.
They carry the staples, of course – beef, chicken, pork and lamb, although these are grass fed and, in some cases, from heritage breeds or heritage (Berkshire/Tamworth or Duroc pork, for example),
They also carry a variety of game meats, such as goose, duck, elk and bison, and even some seafood, such as sole, halibut, salmon and, of course, shrimp.
In terms of cuts, while Stay Classy Meats does have a selection of staple cuts, such as steaks, ground beef, sliders, filets, tri tips, breasts and bacon, they also include some interesting sausages and kielbasa, shanks, knucklebone, frenched racks, and of course various jerkeys.
Rubbed and Ready
If you're looking to save time in getting your meat on the grill or in the smoker, or are looking for a particular recipe and aren't sure if your culinary chops are up to the task, Stay Classy Meats also has a small but interesting offering of pre-rubbed meats sprinkled  (no pun intended) throughout their site. 
There are a variety of pre-rubbed meats, such as:
Coffee and chili rubbed bison stew meat
Peppered and cold-smoked bison carpaccio
Dry-Aged and pre-rubbed beef porterhouse steak
Green hatch chili dry rubbed pork carnitas
These pre-rubbed options can be really convenient if you're planning a dinner or barbecue as they can be a real time saver – simply thaw, cook to temperature and serve.
Keep in mind, though, that they're not exactly customizable. You won't be able to ask them to use a different season, for example, and you'll be dependent on the producer's idea of rub and seasoning quantity.
Since the proper amount of seasoning usually depends on individual taste and preference, if you're someone who is particular about your seasoning or sensitive to it you might want to just go with the unseasoned meats instead.
Meat Sourcing
Stay Classy Meats sources its meat from small, family-owned ranches and farms, mainly  from the states in and around the Rocky Mountains, notably Montana, Idaho, Wyoming and Colorado.
In doing so, the company tends to have better control over the quality and selection of their meat offerings compared to larger farm sourced meats.
Stay Classy Meat tends to partner with farms that offer free range or pastured, grass fed and hormone/antibiotic free meats. Compared to most industrial meats, these meats are a little more flavorful, a little firmer and have a healthier fat profile (leaner).
This makes Stay Classy Meats a great option for not only those looking for higher quality meats than can be found at the supermarket, but also for those who want to support small, local farms and ranches in the United States or are concerned about the quality of factory farmed meat and its effects on society and the environment.
That said, there are some things you should know when ordering from Stay Classy Meats.
Supply
Due to working with a variety of independent family farms dispersed over a wide geographic area, the availability of certain meats and certain meat cuts can vary during the year.
When it comes to raising animals for meat, there are a lot of factors at play and these can have an effect, particularly with smaller famers, on what and how much of any item Stay Classy Meats can offer at any given time.
Consequently, if you see something you like you might need to make a decision relatively quickly (even if it means buying things in advance and storing it) or risk it getting sold out.
Local Meats
While some of their meat is sourced in Montana, much is sourced from small farms and ranches across the Rockies, such as in Idaho, Wyoming and Colorado.
The seafood offerings, notably, come from the Pacific Ocean – Hawaii, Alaska, and Washington, to be specific – which you might expect since there aren't a lot of wild caught shrimp near the rocky mountains.
And while most of their food is from the USA, in the case of elk there is a good deal that are imported from New Zealand (they also source from the US, to be fair, depending on availability). While renowned for its meat quality, New Zealand elk is not exactly locally sourced.
Certified organic meats
While some of the meats that Stay Classy Meats offers are certified organic by the local farms that produce them, overall we found that most were not. If you are someone who prefers that all their food be certified organic, you'll have to spend a bit more time looking through the various options.
Not to say that this had any impact on the meat that we could tell. Being free range and grass fed, the meat itself was of fine quality.
Although those demanding customers who prefer grass finished meat should know that many meat options have been supplemented with grain from time to time.
How Can I Get Meat From Stay Classy
There are currently three ways you can order meat from Stay Classy Meats.
You can order meat a la carte, essentially ordering the cuts and types you want as you go.
You can also order a box of meats with their boxes and bundles, in case you want to buy bulk, and you can subscribe and get regular meat box deliveries.
Boxes and Subscriptions
In terms of meat boxes, Stay Classy Meats has one of the widest ranges of boxes that we have seen, with quite a diverse selection to choose from at a variety of price levels.
There are boxes that specialize in one particular cut, such as:
Tenderloin boxes
Wagyu ground beef
Beef ribeye
And more
They also offer mixed staple meat boxes, such as beef-chicken-fish, beef-chicken-pork and beef-chicken-bison boxes.
And they have boxes designed to sample the various goods they have on offer, which contain a mixture of various meats and cuts.
Compared to other companies, Stay Classy Meats boxes can be a bit more affordable, starting at just under $100 and going to just over $450.
While their boxes don't always contain all the meats on offer at Stay Classy Meats, they don't always contain the full breadth of game meats (like elk), we were pleasantly surprised at how much meat these boxes offer at once.
A Core 2 box, for example, contained almost 12 lbs of meat, including steaks, ground beef, bison ground beef, sausage links, chicken breasts and more, for $212 or about $6.50 per meal, which isn't bad at all.
You can also order many of these boxes as subscription packages, although not all. Doing so can save you a little money and get you free shipping and, interestingly, you can have Stay Classy meats send you a box every week to every two months.
Oddly, when we checked, the company didn't offer quarterly or half year options for subscriptions.
You can, however, swap boxes as part of your subscription, should you wish to try something new, which is a nice, flexible option although there can be price increases (or decreases) depending on the boxes swapped.
You should also note that because it is a subscription, it does automatically renew, so you'll have to cancel manually or be billed again.
One other downside is that because they work with small farms, the contents of subscription boxes can change from time to time.
So what you order may have substitutions (of equal or greater value, obviously) which can annoy some customers if they ordered a box with something specific in mind.
Shipping
Stay Classy Meats ships their goods frozen.
While they only ship to locations in the United States, they do ship to all 50 states including Alaska and Hawaii, which is nice.
The company tends to use Fedex, which gives them some flexibility with shipping options.
Packages are sent out via ground and express air, although depending on where you live, keep in mind that ground may not be an option due to shipping delays.
They do have Next Day Air, which can get your meat to you quite quickly but can be quite expensive, again depending on where you live.
In our experience, however, shipping was pretty quick (as you might expect with food related packages) with our package about 2 business days after leaving their facilities.
Unlike some other companies, however, Stay Classy Meat did not give us any real choice on delivery times. 
The company ships out packages on Monday and Tuesday as a company rule. Depending on your method of shipping, it should arrive between 1-3 days later.
Unless you have helpful neighbors or friends, keep this in mind if you want to book a sudden vacation.
Another thing to consider, and which is common to ordering meats online, is that because you're dealing with frozen meat, shipping can be expensive.
Shipping from Montana to our tester in Georgia, for example, cost us just under $40 in shipping.
So when making single orders, you might want to order enough to make shipping worthwhile.
Unboxing: How Did Our Shipment Arrive?
Inside the Stay Classy Meats package we found a Green Cell Foam (sort of a corn-based, sustainable version of styrofoam) cooler with our order stacked neatly inside. 
The company used Nordic Ice Drain Safe gel packs that, as the name implies, you can cut open and flush down the drain when you're done with them. We, however, like to keep them as they are reusable and are great for taking with you on camping or hiking trips.
Stay Classy Meats does seem to put some thought into how they package their meat, which is a good thing for a company sending out perishable items across the country.
The combination of foam box, gel packs and frozen food means that meat can stay frozen (or mostly so) for about 4 days before starting to thaw.
Overall we were very happy with our Stay Classy Meats delivery.
When we opened our box (that we found waiting for us outside our door) everything was still mostly frozen. We could even feel the cold radiating out from the top when we first opened the box.
The meat came individually vacuum sealed and also paper wrapped in some cases. We liked this as not only can this keep the meat from leaking its…juiciness…all over the place,  the vacuum sealed bags can be used for sous vide in a pinch if you don't need to season first.
While some previous customers have complained of some leakage, we had no such experience. Everything held up nicely in transit, the box was bone dry and there was no wetness to speak of. 
What are the Prices and Quantities Like?
As you might expect from a company that sources high quality meats from small farms, Stay Classy Meat tends to be more expensive than what you might find at a local supermarket or Walmart.
That said, they are competitive with other online meat suppliers and are largely more affordable on average than most that offer game or exotic meats.
While ordering these meats online is not something you might do every day, this does mean that it's something you can enjoy more often.
To give you an idea, we listed some of their offerings at time of writing:
Note: Prices correct as of writing and all prices are in USD. 
| | | |
| --- | --- | --- |
| Bison Patties (90/10) | 6 patties | $30.00 |
| Pork Chops (boneless) | 1 lb | $15.00 |
| Australian Frenched Rack of Lamb | 8 ribs | $50.00 |
| Beef Ribeye (black Angus)- Grass fed, no GMO, no hormones | 2x 8 oz | $30.00 |
That said, from what we saw, overall the name of the game with Stay Classy Meats was more quality over quantity.
With a focus on providing prime, grass fed and other indicators of sustainably sourced, quality meat, in our experience the size of individual cuts tend to fall somewhere in the average to average-large range. 
In other words, overall expect to find 8 oz steaks and ½ lb pork chops on offer than 12 oz bad boys.
That said, we should mention that the relative size of their offerings can vary quite a bit, so this isn't a hard and fast rule.
Their 1lb osso bucco were substantially larger than other offerings we saw at the time, and offering a whole 6 lb bison tenderloin for purchase is fairly unique as well.
So it does pay to periodically check on their offerings in the meat you prefer.
In fairness, however, sheer size is not really why you would buy from these companies anyway.
When you buy from companies like Stay Classy meats you're probably looking for meat type, flavor, quality and provenance rather than sheer size and weight, which you can get from more or less any discount supermarket.
How was the Meat?
Most of the meat that stay Classy Meats offers is either pastured or grass fed and hormone free, or are game meats, so you can expect them to be on the leaner side in general, although the company does offer various American wagyu products if you prefer a more complex, fattier flavor to your meats.
As we mentioned, everything we received was still frozen when we opened our package.
The meat looked fresh and there was no sign of damage to the vacuum sealing or paper wrap, for that matter.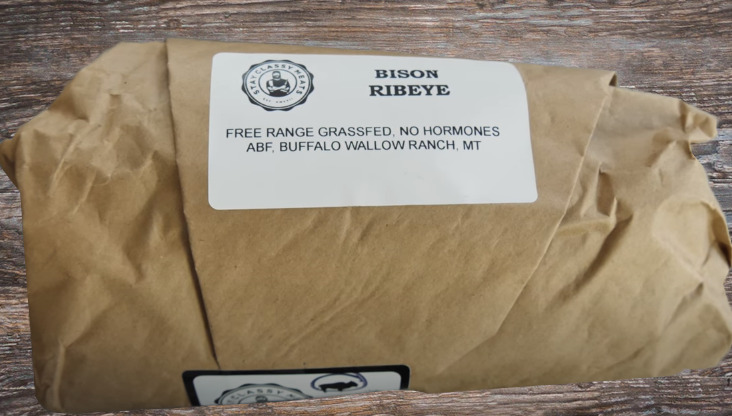 Overall, the meat we received was of high quality (as we would expect at this price point) and we were quite satisfied with our meats.
While we ordered a few cuts, a few stood out to us, in particular the bison ribeye, the sweet apple chicken sausages and the Wagyu steak grind.
Bison ribeye
The bison ribeye we received had a deeper red hue than we would expect with beef that was pretty pleasing to look at. 
The cut had some marbling, more than we expected with bison being a leaner, healthier meat option, but overall there wasn't too much fat.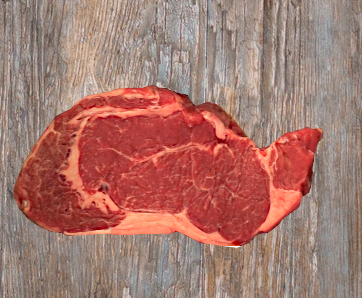 Yet, despite this, when we pan seared it to medium rare it came out quite tender and flavorful, with a little bit of a sweet flavor that we enjoyed.
Organic sweet apple chicken sausage
Having never had sweet apple chicken, we thought we would give these sausages a try and, since they were certified organic, humanely and pasture raised, we figured we'd all be a little better off for it.
These sausages really cooked up easily in a pan, staying moist and plump throughout. They did have a little bit of a sweet taste to them, as you might expect from the name, but the mix of the savory and sweet really provided a nice contrast to the cabbage and roast potatoes we paired them with.
Wagyu Steak Grind
We got about a pound of F2 American wagyu, meaning about 75% wagyu beef. While not fullblood wagyu, this isn't bad for the price (about $15), especially since it's ground meat.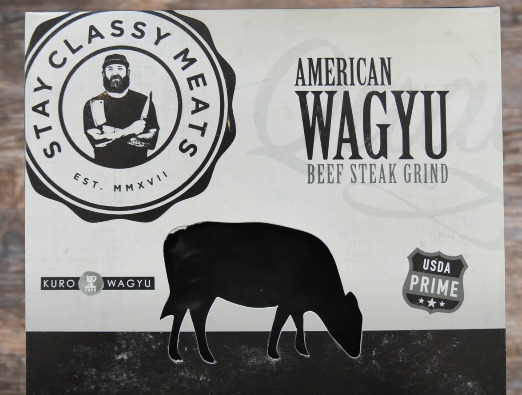 When we made them into burgers (obviously), the extra fat content really came out with a full flavor profile, which was actually really delicious.
After all this pastured and grass fed leaner meat, it was nice to have a little fattier option.
What Kind Of Complaints Do Other Customers Typically Have?
Based on customer reviews, the biggest complaint seems to be that some juice can leak out of certain items when packages thaw, which can happen when the vacuum sealing rubs against another and creates microtears.
The butcher paper they've included does seem to help, but it is something to be aware of and prepare for.
So, Stay Classy Meat: Good Value for Money?
While what's on offer can vary quite a bit, we do think that Stay Classy Meats is pretty good value for money.
In our experience, they were able to deliver high quality meat, still frozen, to our doorstep quite quickly and efficiently.
While they may not have as many unique, specialty meats, like BMS 12 wagyu or heritage porcelet for example, the meats on offer are prime, grass fed or pastured meats from small, independent farms that are lean, flavorful and more sensibly priced than many other online meat options out there.
Plus, if the regular beef-chicken-pork options are getting a little boring, they do source a variety of game meats, such as elk and bison, that should keep you on your grilling toes.
Bottom Line:
If you're looking for a variety of high quality, grass-fed or pastured meat that comes from small, independent farmers, Stay Classy Meat can deliver it to your door fresh, fast and sensibly priced.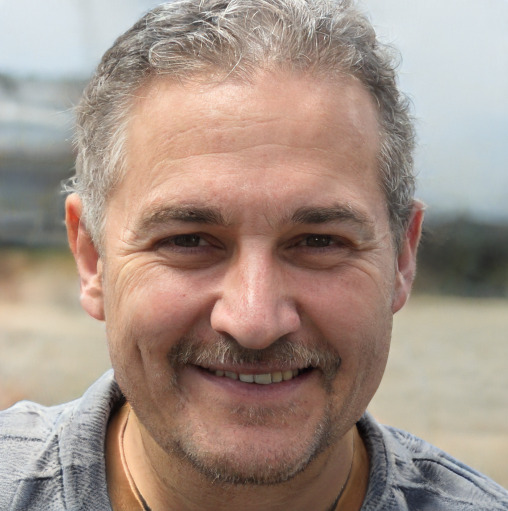 Bill Ross – A pitmaster and smoker enthusiast, Bill served up delicious brisket and ribs for almost 15 years around the great state of Florida before becoming our go-to expert for all things BBQed, smoked and/or marbled. When he's not checking the bark on his brisket, he can usually be found fishing or reading.