Cajun Crate
Quality flavor straight from the Bayou State
What is Cajun Crate
Launching as kickstarter in 2016, Cajun Crate was started with the admirable goal of promoting Louisiana owned businesses, letting people across the United States experience the culture and flavorful (and sometimes fiery) delicacies of the Bayou State.
Today the company offers a well-stocked monthly subscription box that sends you a variety of Cajun-style spices, seasonings and more, so you can introduce a little Mardi Gras into your meal time.
Price
All prices are correct as of writing and are in US Dollars (USD).
| | Month to Month | 3 Months | 6 Months | 12 Months |
| --- | --- | --- | --- | --- |
| Per Box | $39 | $38 | $36 | $33 |
| Total | $39 | $114 | $216 | $396 |
| Shipping and Handling (USA) | FREE | FREE | FREE | FREE |
Is it worth the Price?
We think Cajun Crate is definitely worth the cost.
Each box costs between $39, with a slight price break if you subscribe for longer. For that price, you get 6-8 full-sized items to work with from well known and craft businesses from across Louisiana.
Let's take one of the boxes we looked at as an example:
Daigles sweet Hickory Rib Sauce ($7)
Bulldog pepper jelly ($8)
rice mix $4
Cajun spicy gumbo/gravy mix $4
Dried rice $4
Packaged Kettle Corn $5-6
Weeziana Girl all purpose spice – $7
From that alone we got a $39 value. On top of that, each box also includes recipes and guides for you to use.
This value only increases once you take into account the fact that these boxes are curated for you, meaning the company takes time to find high quality items from around Louisiana, and puts them together into a packaged theme that saves you the time and money you would spend finding and buying each item.
While Cajun Crate is, we feel, good value for money one issue we do have, as we do with many subscription boxes, is that plans auto renew. That means you have to remember to cancel at the end or you'll be billed again for whatever plan you purchased previously. There is a gift plan, which doesn't auto renew, so you can always become your own pen pal if you really want.
How it works
Once you sign up, your first will arrive in two weeks and subsequent boxes ship out in the middle of the month.
Like other subscription boxes, plans are pre-paid and if you decide for whatever reason to cancel, you'll still get whatever boxes remain on your subscription. Sign up for 6 months, cancel after the first month and they'll still send you your 5 remaining boxes. So treat it like a "do not renew my plan" button, which you'll have to use if you buy a regular, non-gift plan.
Unfortunately, while they do ship free to the US and ship to APO/FPO/DPOs, Cajun Crate does not currently ship internationally so if you're a fan of the blue, white and gold and live abroad you might be out of luck.
What's in the box
Each Cajun Crate box is a new theme that they put together each month. Some are Louisiana themed (like a Mardi Gras box), others have to do with Southern culture (like a Tailgaiting themed box) and some are just for fun (A brunch box, women owned business box and more).
Accordingly, what you get inside each box depends on what that month's theme is. Don't worry, you'll get a little printed guide telling you all about the products you get in the box and where they're from, as well as a couple Louisiana-inspired recipes.
In general, though, the goal of Cajun Crate is to try and bring the tastes of Louisiana to you. If you've never had Cajun and Creole dishes before, prepare your taste buds for beaucoup flavor and heat because things are going to get zesty.
And Cajun Crate does do a good job when it comes to bringing the spice. Each month we were sent a lot of interesting and sometimes fiery spices and seasonings to try out. Basically things that would give a good kick to stews, gumbos, BBQs, hot wings and seafood.
So expect spice blends with smoked jalapenos, lots of onion, lots of garlic, lots of pepper, lemon…traditionally we're talking the spicy side of flavorful but there are a good number of milder options you'll be sent as well, which is nice.
Some of these spices and seasonings were from more well known brands but largely Cajun Crate showcases more artisanal producers from across Louisiana. We found them to be of high quality, far better than the "Cajun spices" you can typically find at a grocery stores, and we liked that many of them were lower in sodium than we expected.
Now with Cajun Crate you won't just get spices and seasonings. You'll also get various foodstuffs and goodies so you can experience the full culinary experience of the Pelican State. For example, we saw:
Actual packages of beans and rice and similar dry goods
Various marinades and sauces
Mixes to help you make Creole and Cajun dishes like Gumbos, gravies and Jambalayas
Local small batch coffees
Dessert mixes for things like beignets and bread pudding
And various other candies, snacks and sweets
Like the spices and seasonings, these mainly come from smaller Louisiana companies and really give you a sense of Louisiana cooking and baking. Plus, many of them are just fun to make (and say – beignets!).
Interestingly, many of the companies featured in the subscription box are Certified Louisiana, Certified Creole or Certified Cajun, which is a designation that makes sure that the companies that Cajun Crate works with are verified Louisiana businesses. We can't say it makes the offerings any more flavorful, but it certainly helps with authenticity and we think supporting these small, local businesses improves the overall experience.
Who curates the boxes?
All Cajun Crate boxes are curated by the company who are based in Lafayette, La. In addition to testing the products, they do check to see if the companies they work with are Cajun, Creole or Louisiana Certified (Certified Product of Louisiana) to improve the authenticity of the products they are selling.
What if my box comes broken?
Cajun Crate does a pretty good job at packing things, we found their boxes to be pretty secure and well put together. That said,
These boxes do have quite a few items in them and some of them can make quite a mess if broken. If hour box is damaged you can contact the company within 3 days of getting it, send them photo proof and they will either refund or replace your package.
Giftability
If you're looking to give the gift of gumbo to someone you like, Cajun Crates makes the process fairly straightforward.
There is a separate section for subscription gift giving, which is set up not to auto renew, and they allow you to add a gift note with your first box, which is nice.
Conclusion
With an excellent selection of authentic Cajun and Creole spices and and assortment of goodies and foodstuffs to try each month, we think Cajun Crate is an excellent subscription box for the money. If you love Louisiana cooking or are just want to bring some of the fire and flavor of the Bayou to your kitchen, you may want to consider saying oui to Cajun Crate.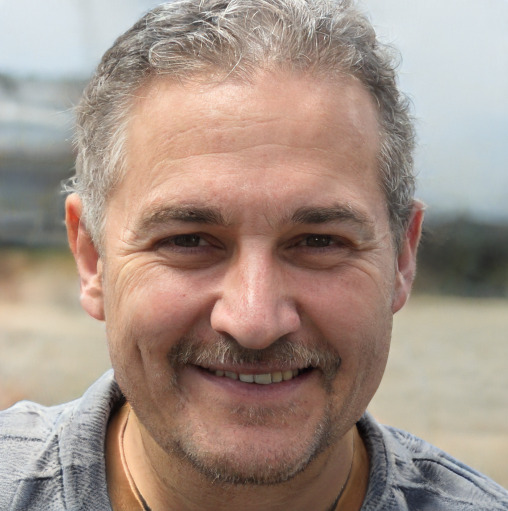 Bill Ross – A pitmaster and smoker enthusiast, Bill served up delicious brisket and ribs for almost 15 years around the great state of Florida before becoming our go-to expert for all things BBQed, smoked and/or marbled. When he's not checking the bark on his brisket, he can usually be found fishing or reading.