International Beer Club
Beers of the World to your Door Each Month
From the storied traditions of Belgian Trappists to emerging craft beers of the Emerald Isle, from the master craftsmen of Japan to the passionate braumeisters of Germany, beer is a global drink and the most widely consumed drink worldwide. There are proud brewers all around this great planet producing a wide variety of fine beers to try.
Getting your hands on good international beer, however, is easier said than done. The laws surrounding the importation and distribution of foreign-made alcohol can make it tough to find beers beyond the usual Heinekens and Stella Artois. If you do find a supplier of less known international beers, well…let's say that every country that makes a lot of beer also makes a lot of bad beer.
So, how can you discover new imported beers without wasting your beer money? The International Beer Club is an international beer of the month club that claims it can bring the very best imported beer right to your door.
To find out if this subscription is worth your hard-earned dollars, we decided to check them out for ourselves.
What is The International Beer Club
The International Beer Club is a part of the Microbrewed Beer of the Month Club, which makes it one of the elder statesmen of the beer subscription world.

The International Beer of the Month Club (or IBC) curates an assortment of internationally crafted beers with a team of experts, from beer judges to brewers, with more than one hundred years of experience between them. The company tests about 500 beers a year and picks about 100 or so.
Suffice to say, they know their beer.

How Much Does it Cost
Note: all prices are correct as of writing and in USD.
The International Beer Club costs $37.95 per shipment, plus another $15 shipping and handling.
You can choose an ongoing or prepay for a multi-month subscription (from 2-12 shipments).
Are the drinks worth the tab?
If you're looking for a convenient way to experience the beers of the world, the International Beer Club is definitely good value for your money.
Each shipment of international beer costs $52.95 with shipping and handling. For that price you get twelve full-sized bottles of imported beer.
Flexing our math muscle a bit, that works out to just about $4.41 per bottle. To figure out if that's a good price, we can check some typical beers from a recent shipment and their cost.
| | | | |
| --- | --- | --- | --- |
| Beer | Country | Price per case at retail store that we found | Approx. price per bottle at retail store that we found |
| Brouwerij Van Steenberge – Monk's Café Flemish Sour Al | Belgium | 15.99 for a 4 pack of 12 oz | $4 |
| Stieglbrauerei – Stiegl Goldbräu | Austria | Per bottle | $3 |
| Abbazia delle Tre Fontane – Abbey Tripel | Italy | Per Bottle | $5 |
| Primator Hefeweizen | Czech Republic | $52.99 for a case of 20 | $3 |
As you can see the International Beer Club isn't that far off with an average price of $4.41 per beer compared to buying it at a retail location yourself, especially if you factor in shipping and tax if you want it delivered to you.
And that's if you can find these at a store near you. To be honest, we had to do a little online searching ourselves just to find some of these beers online. Some of the offerings they will send you are hard to find in the US altogether.
But you don't sign up to a subscription box for price savings alone. You do so because you want to discover new beers and to do so in a way that saves you the time and effort of going out and finding them yourself.
The International Beer Club will send you a handpicked selection of fine imported beer every month to your door. There's no need to go from store to store and spend time sifting through the usual Heinekens or Carlsburgs to find something new.
One thing we liked is that if you choose to go with a fixed number of shipments, rather than an ongoing subscription, there is no auto renewal. So you can rest easy knowing you don't have to cancel at the end of your subscription.
We did, however, find it a bit peculiar that there is no price break if you decide to prepay for multi-month subscriptions. Usually subscription boxes will give you a slight discount per shipment if you prepay for a few months upfront. With International Beer Club, regardless of how long you subscribe for, you'll pay the full price per shipment.
How Does The International Beer Club Work?
Overall, we found signing up for the International Beer Club to be easy and the subscription itself to be highly flexible.
You can pick how many shipments you would like, from 2-12 – or just pick an ongoing subscription if you prefer. The company also lets you choose when you want your subscription to begin and the beer to start shipping, up to months after signing up. We like it when this option is available since you might sign up before a vacation or, if you're like us, need to clear out a little room in your fridge first.
You can also choose the frequency of delivery, with the option of receiving a package every month, every other month or every four months. You can take your time if you like with your beer consumption, avoiding a sudsy pile up of beer.
Unlike some other subscription boxes, you can choose between prepaying for all your boxes at one time or pay for them as they ship out. With the latter, you have the option of spreading the cost up over time, helpful when you get to longer subscription periods that can cost a few hundred dollars.
Finally, The Microbrewed Beer of the Month Club backs their subscriptions with a 100% satisfaction guarantee. They will replace or refund your purchase if you're unhappy with your purchase.
We like a company that stands behind its products like that.
Cancelling your subscription is pretty easy and can be done anytime in a variety of ways, such as by contacting them through email, chat, a toll-free phone number or by filling out an online form.
What do I get in each box?
Well a good price and a flexible subscription is great, but with subscription boxes (like with people) it's what's inside that counts and we don't think the International Beer Club disappoints.
Each month you'll get 12 bottles of imported beer. Each box has two different beer styles, with six bottles or cans of each. Admittedly, there is less variety per box than some other clubs, but we think the larger quantity per style goes a long way in making up for that.
Many of these beers are hard to find in the US and having six bottles or cans per style lets you really get a good sense of these beers, it's a six pack of each style essentially.
Plus, you can share them with friends if you're so inclined.
As for the beers themselves, what you get varies but the company has access to a good representation of beer that counties have become famous for, such as British Pale Ales, Czech Pilsners, Hefeweizens, Witbiers, Belgian Abbey Ales, Irish Stouts and so on.
Now, generally speaking these aren't exactly craft beers from independent, small-run producers located in an isolated small town somewhere. Typically, these are from midsized to large-ish beer producers, such as Bitburger, Brauhaus Riegele and Cervecería de Colima, that are well-respected and generally considered good examples of their countries brewing culture.
With all that said, we found that a good number of the beers we received were not beers that are easily found in the US. For some of them it took us some time and effort to find US-based online retailers to compare prices, so a box like this might be a great option if you live in an area with few speciality liquor stores.
Every International Beer Club subscription box also comes with a newsletter, Malt of the Earth. This is a short pamphlet, and contains a ton of extra information on the beers you receive. Most useful are the tasting notes, food pairings, beer specifications, and brewery history of the producers.
We found the newsletter to be a really good addition. Aspiring beer aficionados will find the tasting notes and beer specifications to be useful in keeping track and building their knowledge base, while more casual drinkers should find the food pairings very useful inputting the most enjoyment out of their cold ones.
Finally, the brewery histories are a fun bit of trivia that you can pop out at parties when the conversation dies down.
If you've signed on for three or more shipments the company will also send you a free, branded bottle opener. While not the fanciest gift item we've ever seen, it's a nice little extra that tends to come in handy when you're looking at beer subscriptions.
How and When Does it Ship?
Shipments, typically speaking, should arrive around the third or fourth week of the month. Because it is an alcohol shipment, someone who is of legal drinking age (21+) has to be there to sign it or it will eventually be returned to the company.
The beer comes in a sturdy box, with each bottle protected by egg-crate style cardboard beer-shippers that, we believe, should protect them nicely from most shipping related bumps and jostles. And if shipping does go hideously wrong, the International Beer Club has a satisfaction guarantee that will make you whole.
Unfortunately, the company can't ship to every state in the US due to strict alcohol sales laws. Specifically, they can't ship to Alabama, Alaska, Delaware, Hawaii, Kentucky, Mississippi, Nebraska and Utah.
Nor do they do international shipping, so your beer tasting partners abroad will have to find their own brews.
Giftability
If you know someone who loves imported beers and is looking to expand their palate, then you're in luck because the International Beer Club makes it pretty easy.
At checkout, you can make your purchase a gift with the click of a button. You can also schedule an email gift announcement to be sent at a date of your choosing. Alternatively, if you want a somewhat more personal touch, the company offers a PDF announcement you can print out and sign yourself.
Bottom Line
All in all, we found the International Beer Club to be a good choice for those looking to explore the best imported beer from around the world. While they only offer a couple styles of beer per month, the affordable price, flexible subscription and excellent quantity per style mean we don't think you'll go wrong picking this international beer of the month club.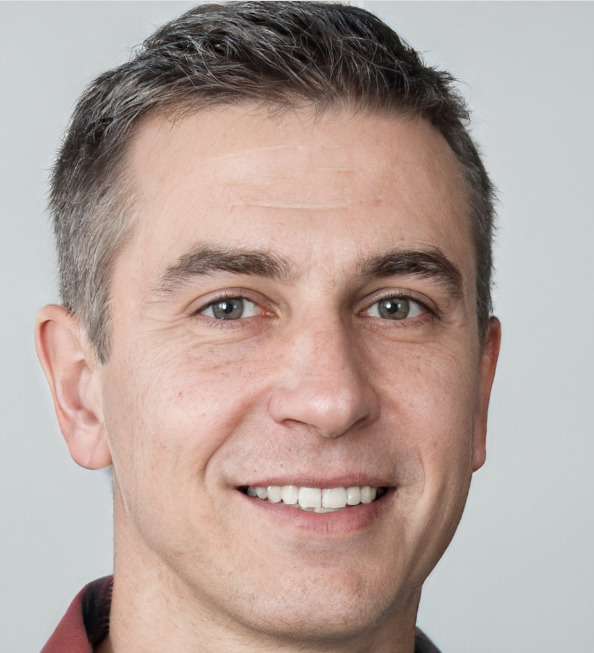 Greg Fowler – From Ginza Marys to Bloody Aztecs to cool Kriek lambics, Greg has served it all working first as a bartender and then as part of a craft beer company. Our go to guy for all things alcohol, when he's not on the clock he's usually working on his next batch of home brewed lager.