If you've been grilling for a while, you're always on the lookout for new flavors and experiences. But in the wide world of grilling, there are a ton of ingredients, recipes and different flavors to try. It can be a little intimidating for a beginner, and even an experienced griller can find it hard to know where to start.
Grilling subscription boxes are a great way to solve this problem. With new items delivered to your door every month, they can be a fantastic way to experiment. One of the better known BBQ subscription boxes, the Grill Masters Club, offers a monthly curated selection of high quality rubs, sauces and marinades.
But is it worth the money? We decided to find out.
What is the Grill Masters Club?
Grill Masters Club is a company based in Florida and founded/run by passionate grilling enthusiasts. The company selects and ships a grilling subscription box, box, ship loaded up with a selection of high quality specialty and small batch manufactured BBQ-related products to help their subscribers discover new rubs, sauces, marinades and more.
How Much Does it Cost?
Prices are correct as of writing, all prices in USD. Note, subscriptions are prepaid.
| | Month to Month | 3 Months | 6 Months | 12 Months |
| --- | --- | --- | --- | --- |
| Per Box | $29.99 | $28.99 | $26.99 | $24.99 |
| Total | $29.99 | $86.97 | $161.94 | $299.88 |
Is it worth the price or is this all smoke and no brisket?
Overall, we found that Grill Masters Club's subscription BBQ box is well worth the money.
Pricewise, while each month's contents are highly variable, you will receive 4-5 full sized premium quality rubs, spices, marinades or sauces, as well as the occasional grilling accessory.
As an example, if a box contained Bear's Breath craft ketchup (~$8), a full sized Wanna Rub premium seasoning (~$9), and a 5 oz (150 ml) craft hot sauce (~$7), plus a small bag of wood chips, you're pretty much at the price of a box already. On top of that you'll also get access to their special features on their website and you get a couple fun recipes to boot.
Now that's just the price. But price alone isn't really why people join these subscriptions.
Grill Masters Club is a curated service, meaning they sort through tons of options to find high quality you would never have tried otherwise. And then they send it to your door every month.
Overall, sounds like a good deal to us.
One thing we don't like is that this subscription service automatically renews- once your subscription runs out, you will be automatically signed up for another unless you specifically cancel ahead of time. This is easy enough to do (it's just a button on the ordering page) but you still have to remember to do it and if you're busy, or like us just tend to forget these kinds of things, you can get billed again.
We also think that the company could benefit from offering flat-rate shipping, if not free shipping, especially on the longer subscriptions. After all, adding shipping charges for 12 boxes can add up to quite a bit.
How Does Grill Masters Club Work?
If you sign up for Grill Masters before the 4th of the month, they'll ship your first box out on the 7th of that month. Otherwise, you'll have to wait until the following month.
After that, Grill Masters typically ships out your boxes on the 7th and you should receive it (depending on where you live and what's going with the mail) shortly thereafter.
The company makes it pretty easy to cancel, just log into their site with your user name and password and click cancel. However, as with most pre-pay/auto-renewing subscription boxes, cancelling means stopping the subscription from renewing. You'll still receive all the boxes you've already paid for.
Grill Masters Club does ship internationally, which is cool if you love to grill but live outside the United States, but you should know they can't guarantee delivery times or refund shipping for international orders.
What's in the Box?
A company can have the best prices and shipping policy in the world, but if their box doesn't have anything good inside we can't say it's a good pick.
The name of the game here is variety, particularly Grill Masters Club wants to help you discover items you may never have bought otherwise. And with that we think they do a pretty good job.
Rubs, Sauces and More
In general, however, what you'll find is that the items included are more premium offerings, and not stuff you'd typically see in a grocery store. While they do send offerings from better known, award winning spice specialists, we also saw many sauces, rubs and seasonings from smaller, craft manufacturers, which we always like to support.
The company's subscription box offers excellent variety and quality, sending you a selection of full sized products, usually about four or five different items, to help you explore the joys of grilling. These vary depending on the month but might include things like rubs and seasonings, various marinades and sauces.
At this level of quality, you can expect to see products with better blends of ingredients that really take the flavor up a notch or two compared to the stuff at your local grocery. We're talking extra savory marinades, hot sauces with fiery flavors and competition-quality BBQ rubs and seasonings.
You'll also get a printed sheet with a description of the different items in the box, as well as a recipe or two to try these things out on and a discount code. Hey, we're always looking for dinner ideas.
Non-food goodies
Grill Master Club sometimes offers nonedible goodies as well. These are little (or not so little) accessories that add a little extra to the package. In one shipment we got some high quality peach wood chips from a respected company, Vaughn Wood Products if you're in the know. Although only a sample bag, it still had enough chips for a decent smoke (two if you're going light).
Past surprises have also included fire starters, brine injectors, grill pins, heat resistant gloves and even shredder claws.
We like the fact that these goodies aren't the usual keychains and stickers you might get from other monthly boxes and are things you may actually use that evening on the grill.
Other Perks
Finally, subscribers get access to a bunch of special features on the Grill Masters website. These include new recipes every month, exclusive videos every other week, giveaways, discounts and more! The website boasts a very active and helpful online community, and can be a great support if you need it and a lot of fun even if you don't.
Now, as with any subscription box there's always the risk of getting something you don't like. But with 4 or 5 items in a box, the odds are good you'll get at least something you like no matter your tastes. Best of all though, you're practically guaranteed to find things you love that you'd never have thought to try otherwise.
Overall, Grill Master Club is fantastic for people looking to broaden their grilling horizons!
Who curates it
The company curates its selection with the assistance of a certified BBQ judge.
What if my box comes broken?
With a sturdy cardboard box and plenty of stuffing, Grill Masters Club boxes seem very durable and professionally designed for shipping and we don't think breakage should be much of an issue.
That said, sometimes life happens and you end up with a box full of splattered sauce, smashed glass and broken dreams at your doorstep.
To their credit Grill Masters Club will stand behind their box and if you contact them with a photo of your box they will send you out a replacement box.
Giftability
Now you might be thinking "this all sounds great, but I know someone else who would love this too!"
Well, here's the good news. Grill Masters makes it easy to gift as a gift to your favorite pitmaster. Simply click the 'this is a gift' button on the subscription page and give the lucky recipients info.
Grill Masters will send them an explanatory email but only after the box is delivered- after all, there is no sense in ruining the surprise.
One thing we did find a little strange is that if you give Grill Masters Club as a gift, automatic renewal becomes optional. We think that would be a great option for regular subscribers as well.
Conclusion
With a lot of high quality, premium ingredients and goodies included in every box, we believe Grill Masters Club to be good value for money for pretty much anyone, from seasoned pitmasters to eyebrow-singed beginners. While they could benefit from discounted shipping, all in all we think it's a great monthly BBQ box and a solid choice for pretty much any one with a love of the grill.
FAQ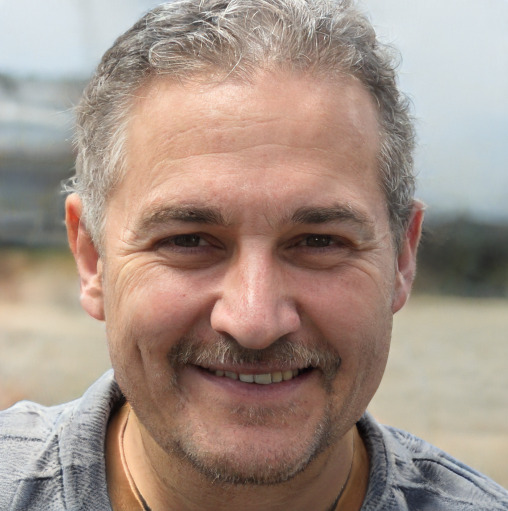 Bill Ross – A pitmaster and smoker enthusiast, Bill served up delicious brisket and ribs for almost 15 years around the great state of Florida before becoming our go-to expert for all things BBQed, smoked and/or marbled. When he's not checking the bark on his brisket, he can usually be found fishing or reading.