Lobster Anywhere
Maine's freshest lobsters delivered to your door in 24
What is Lobster Anywhere
Founded in 1999, Lobster Anywhere is an Amesbury, Massachusetts-based seafood company that works directly with local fishermen to offer overnight frozen and live lobster delivery to homes and businesses around the USA.
While the company specializes in lobster, they also offer a variety of other seafood available for delivery, such as shrimp, scallops, assorted chowders, soups and bisques, and even some meats so you can make yourself some classic surf n' turf.
Selection & Pricing
Prices correct as of writing and all prices are in USD.
New England knows Lobster and Lobster Anywhere does not disappoint in that regard. They offer an assortment of classic Lobster options, full surf and turf meal kits, and a more limited seafood offering of shrimp, scallops, bisques and soups.
A Note about Pricing:
Normally at Platelligence we like to give you an idea of prices as they were at time of writing. Because seafood, particularly wild caught lobster, varies so much in price depending on seasonality and availability, we can't give an exact stable price. Instead, where possible we give a range of prices that we have seen for each product and urge you to check the latest exact product pricing on the company website before making a decision.
Live Maine Lobster Delivery
Lobster Anywhere can deliver live, wild caught and sustainably sourced Maine lobsters to your door at a price of around about $21.50 to $23.20 / lb, although obviously it depends on availability and season.
Live lobster comes in 5 sizes:
1.25lbs
1.5 lbs
2 lbs
3 lbs
5-6 lbs
Lobster Tail
You also can order cold-water hard-shell Maine lobster tail from Lobster Anywhere. These come in four sizes, medium (6-7 ounces), jumbo (8-10 ounces), colossal (16-20 ounces) and monster (20-24 ounces).
You can get frozen lobster tail from about $21 for 6-8 oz all the way to a 16-20 oz tail for $57 if you want a lot of lobster tail.
If you don't like to shell things but still have a hankering for lobster tail, you can get shelled tails (lobster meat) as well for about $68.00 for 5.
Lobster Roll Kits
If you're interested in making some Lobster Rolls, Lobster Anywhere has ready to go Lobster Roll Kits that each make about 6-8 rolls. Depending on season, the kits cost about between $130-$168 and contain:
2 lbs of lobster tail, knuckle and claw meat
8 Pepperidge farm top split rolls
5.5 oz of sea salt butter
New England Salt Water Taffy
How to guide and recipe
Tail, Claw, Knuckle (TCK) Meat
If you feel like digging into some heaping chunks of lobster, but don't really feel the urge to shell and crack it yourself, you can order shelled Tail, Claw, Knuckle (TCK) meat starting at about $45-47 per lb.
Lobster Dinner
If you think you need a full ready to cook meal, or are having a special occasion that needs a touch of Maine, Lobster Anywhere has a number of Lobster Dinners on offer. They typically start around $100-129 and go up from there.
These are a variety of seafood or surf and turf dishes that include sides and, sometimes, accessories like custom napkins and crackers. The exact dinners change depending on season and availability, but we've seen such delectable dinners as:
Kennebunkport Surf n' Turf (Filet mignon, live lobster and colossal shrimp)
Posteidon's Catch (Lobster Tails, Shrimp and NY Strip Steak surf n turf)
Black Bay Surf n Turf (Jumbo lobster tails, chowder and center-cut filet mignon)
Fresh Shrimp
In addition to lobster, Lobster Anywhere have a decent selection of high-quality shrimp you can purchase.
Frozen wild-caught shrimp
Lobster anywhere has peeled, de-veined and tail-off fair trade colossal shrimp that are wild caught off the coast of Mexico. They come frozen and you get about 16-20 shrimp per lb., meaning each shrimp will be roughly 0.8-1 oz, which is pretty decent sized.
You can buy shrimp for about $28.00-$34.00 per lb.
Raised Colossal Selva Shrimp
If you prefer sustainably farmed shrimp, Lobster Anywhere can deliver you some colossal black tiger Selva Shrimp that are naturally raised in the mangroves of Southern Vietnam. These beefy boys are raised without feed or chemicals and range in price from $34-39.89 per lb.
Scallops
Lobster Anywhere has wild-caught hand-shucked scallops for sale straight from the coasts of Maine. They are pretty good quality, too – USDC Grade A quality and Sodium Tripoly Phosphate (STP)- free, and can cost about $34-39.00 per lb (about 10 scallops) or $68-74.00 for 2 lbs (about 20 scallops).
Bisques, Soups and Chowders
If it's a cold night and you're in the mood for a hot chowdah, actually let's face it there's never a bad time for bisque and chowder, Lobster Anywhere has you covered. The options vary depending on the time of year but expect them to be Boston classics, like:
New England Clam Chowder
Lobster Bisque
Shrimp and corn chowder
A serving for two will run you about $12.95 or so, up to about $120 for a serving of 20. That's a lot of bisque.
Lobster Anywhere: Good Value for Money?
Yes, if you go to your local supermarket you can probably find a sad-looking lobster or some shrimp to take home for dinner and they will most likely cost a lot less than the offerings from Lobster Anywhere.
Will they taste as fresh or as good? Probably not.
As you can see from the above product offering and price list, Lobster Anywhere offers a more premium, sustainable seafood selection.
Their lobsters and scallops for example, are good sized, wild-caught specimens caught off the Maine coast by local fishermen and then delivered to your door as fast as possible. Even the farm raised shrimp are naturally raised in the mangroves of South Vietnam and come recommended by the Monterey Bay Aquarium as a sustainable, high quality choice.
When compared to other premium seafood offerings out there, however, they are actually priced fairly competitively, due to being a seafood wholesaler as well. Depending on season, a 2 lb fresh live maine lobster may run you $55 or more (about $25-$27.50/lb), whereas Lobster Anywhere will run you somewhere around $40-50 ($21.50-25).
But price alone isn't the reason you order from Lobster Anywhere. Their real value lies in the convenience of their ability to deliver wild-caught (or naturally raised), premium seafood to your door overnight.
If you are planning a lobster dinner you can place an order the afternoon before and receive cold-water wild caught lobster delivered right to your door.
We also liked that the company has an imaginatively named loyalty club where you can collect Sand Dollars. When you register and as you buy you collect thousands of Sand Dollars that you can then redeem for discounts on your order.
One downside is the fact that shipping isn't always free. Despite the premium product offerings, only select items, generally the more expensive dinner kits, are available with free shipping. Otherwise, shipping is done with somewhat expensive, specialized express mail and will cost an a fair bit on top of your purchase price.
How it Works
Lobster Anywhere is a seafood delivery company, not a subscription service, and as such you can order as much or as little seafood as you like, whenever you want. There are no minimums to speak of, which we like since our cravings for seafood can be rather unpredictable and lobster, shrimp and scallop meals can quickly add up in cost and don't typically make for good bulk ordered food items.
Once you subscribe, they'll send you a newsletter called Lobster Tales. It's a New England coastal themed newsletter, which you'd expect from a company that specializes in Maine lobster, and contains some helpful recipes, cooking tips and the like that are pretty cool and might be very helpful to people who are just getting started cooking with seafood.
You'll also accumulate loyalty points (appropriately named Sand Dollars) in bulk here and there. To start, you'll accumulate some tens of thousands for registering and performing certain actions (reviewing your first order, for example), and you'll slowly gain more as you order items money ($1 = 100 points, $100 order = 10,000 ).
You can then use these points to reduce your overall bill, although don't expect to accumulate mind-blowing savings- 2500 Sand Dollars is worth about $1.
We think they're a nice touch and if you're someone who likes their seafood and makes $100+ orders on occasion, you can knock off a few bucks here and there.
Ordering Fresh Seafood
One of the things that makes Lobster Anywhere stand out is their claim to be able to deliver their offerings to anywhere in the USA in 24 hours (in order to keep things as fresh as possible).
When we saw that claim we knew there had to be some interesting restrictions and limitations that apply.
And there are. But to be fair, they aren't that restrictive or limiting.
First and foremost, it's true. The company can deliver live Maine lobsters and other seafood to you in 24 hours.
Actually, in our experience we found it very impressive. We ordered a two pound lobster to try things out and it was delivered to our doorstep – certainly alive, healthy and understandably ornery.
The limitations we found were the following:
You have until 12 pm (noon) to place an order and they will ship it out that day with either two day, next day, overnight (by 6pm) or priority (by 10:30 am) shipping and you should receive it the following day. If you do miss the 12pm cutoff the company does work with you to try and rush the order so it can still make it to you within 24 hours, which is considerate.
That said, you shouldn't wait until the last minute. Unsurprisingly ordering live (or frozen) sea-creatures from across the country for dinner does require some forethought and logistical coordination on the company's part and you may end up missing the proverbial boat.
The company does delivers to pretty much to all 50 states, as claimed , although certain rural areas of Alaska and Hawaii are excluded or require an extra charge.
Finally, the company does not deliver on Sunday or Monday.
Shipping
To keep things fresh, Lobster Anywhere seafood is kept for a minimum amount of time in large, refrigerated salt water tanks until they are ready to be shipped.
Lobsters and other seafood arrive in a standard largish cardboard box.The newsletter and other items can be found loose packed inside.
Seafood, like our live 1.5 lb lobstah, comes in a durable insulated Styrofoam cooler. Because dry ice is a hazard to living creatures like our lobster, they used cold gel packs and seaweed to keep it alive. Less living orders, however, may come with dry ice.
All in all, everything worked as it should and our lobster came to us fresh as a daisy and unharmed by transit.
Unfortunately, shipping is only free for select items and because you're dealing with very perishable and somewhat bulky items that need 2 day or overnight shipping, costs can be significant.
If you're buying fresh live lobster, as we did, you're limited to overnight and that can cost you quite a bit (we paid almost $40 for overnight on our order). Otherwise, how much you pay is dependent on your order total and how fast you want it brought to you, but generally ranges from:
2 day shipping: $29-$62+
Next Day (by 6 pm): $33-$63+
Overnight (by 10:30am): $39-$72
Saturday: $49-$79+
That means if you're thinking about ordering a single lobster or some shrimp as a spur of the moment meal plan, be aware that shipping can almost double your cost.
So make sure if you're ordering be prepared to order a bit more than one item to make it worth your while.
How was the Lobster?
Arriving to us just after 5pm fresh and none the worse for wear, but a little ornery. The company warns that they come feisty and we'll just say that it was good that they banded its claws.
We decided to name our lobster Herbie.
We ordered a 1.5 lb Lobster and Herbie was actually a little heavier than that, with a nice hard shell and no sign of any shell issues. Overall, it was a proud representative of Maine.
Wasting no time, we chucked it in the pot and soon after came out a nice shade of red.
Herbie was firm with a slightly sweeter flavor and yielded a surprising amount of quality white meat.
Overall, the taste was far better than the usual supermarket pounded lobsters we are used to and we definitely could taste where our money went.
What if there's an issue with my delivery?
From what we saw, Lobster Anywhere does a good job at packing seafood so that it doesn't spoil or get damaged on the way. That said, sometimes things happen and, with seafood, when things go wrong they go wrong.
Luckily the company offers what they call the Happy Cracking Guarantee, where they stand behind the freshness of their product.
If something goes wrong, simply contact them the same day of delivery with your order number and they will refund or replace.
Bottom Line
If you're in the mood for some fresh live Maine lobster or seafood and you want it sent to your house ASAP, Lobster Anywhere should really be at the top of your list. With speedy delivery, fresh and sustainable seafood offerings and competitive prices, they will hit that New England coastal craving quickly and with gusto. Just make sure you order enough to make shipping worthwhile.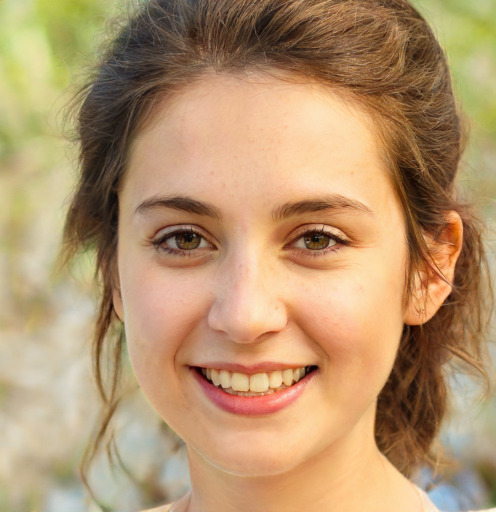 Steph Acevado Having previously worked as a line chef for almost 5 years, Steph is our go-to expert for all things food and meal prep related and is a self-described knife nerd. When she's not helping people learn to prepare exquisite dinners at home, she's probably serving up some hot pockets for her twin boys or jogging with her pup Moose around her house in upstate New York.