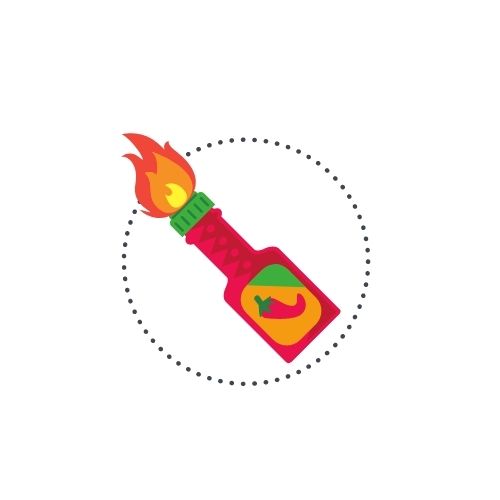 Fuego Box
Taste the Flavor (and the Heat)
What is Fuego Box?
Founded in 2014 by hot sauce enthusiasts, Fuego Box is a hot sauce of the month club that sends out various hot sauces made by small-batch and craft producers. Unlike some other hot sauce subscriptions, Fuego Box tends towards flavor over pure heat, eschewing tongue-singeing scovilles in favor of hot sauces with spicy-tanginess and flavorful ingredients.
How much does Fuego Box Cost
Fuego Box has three basic subscription packages.
Note: Each subscription is pre-paid, so you'll have to pay for however many months up front.
Prices correct as of writing. All prices in US Dollars (USD).
The Dip your Toe In – Single Bottle Box
You receive: One (1) bottle of hot sauce per month, Free Shipping in the US
| | Pay as you go (1 Box) | 3 Months (3 Boxes) | 6 Months (6 Boxes) | 12 Months (12 Boxes) |
| --- | --- | --- | --- | --- |
| Total | $17.95 | $50.85 | $95.70 | $179.40 |
| Per Box | $17.95 | $16.95 | $15.95 | $14.95 |
| Per Bottle | $17.95 | $16.95 | $15.95 | $14.95 |
Sauce Lover – 3 Bottles per Box
You receive: Three (3) bottles of hot sauce per month or quarter (3 months), Free Shipping in the US
Monthly Sauce Lover
| | Pay as you go (1 Box) | 3 Months (3 Boxes) | 6 Months (6 Boxes) | 12 Months (12 Boxes) |
| --- | --- | --- | --- | --- |
| Total | $29.95 | $86.85 | $167.70 | $323.40 |
| Per Box | $29.95 | $28.95 | $27.95 | $26.95 |
| Per Bottle | $9.98 | $9.65 | $9.32 | $8.98 |
Quarterly Sauce Lover
| | Pay as you go (1 Box) | 4 Quarters (4 Boxes) |
| --- | --- | --- |
| Total | $29.95 | $111.80 |
| Per Box | $29.95 | $27.95 |
| Per Bottle | $9.98 | $9.32 |
Pain Seeker – 2 Bottles per Box
You receive: Two (2) bottles of Super Hot sauce per month or quarter (3 months), Free Shipping in the US
| | Pay as you go (1 Box) | 3 Months (3 Boxes) | 6 Months (6 Boxes) |
| --- | --- | --- | --- |
| Total | $27.95 | $80.85 | $155.70 |
| Per Box | $27.95 | $26.95 | $25.95 |
| Per Bottle | $13.97 | $13.47 | $12.97 |
But Is the heat worth the price?
With Fuego Box you do get a decent amount of value for your money.
To start with you get free shipping, which is always nice.
On top of that, the company does provide a curation service, letting you discover high quality and flavorful hot sauces from smaller producers that aren't that well known.
In terms of pure dollars, if we consider that premium, craft hot sauces in large, 5 Oz (148 ml) bottles typically retail on their own for around $15+ a bottle, then in general Fuego boxes do give you a discount compared to buying them yourself. And that's without factoring in the time saved researching, finding and trying to find each component sauce individually (if you can even find the sauces, that is).
From a dollars-to-scoville viewpoint, then, we'd recommend going with the 3 bottle boxes, since they average out to under $10 per 5oz/148 ml of premium hot sauce. That said, if you want to focus more on super hot sauces, the Pain seeker boxes will still give you a slight per bottle discount over retail.
The one exception to this, however, are the single bottle boxes, which are not the greatest deal out there since each bottle, due to shipping costs, works out to be slightly more expensive than retail. That said, you should factor in the convenience and curation of each box, which means they might be perfect for very casual eaters who are looking to try out introducing hot sauces and don't know where to start.
One thing we don't like is that, like many other subscription boxes, Fuego Box autorenews. That means at the end of your prepaid subscription period if you forget to cancel their system will re-subscribe you automatically and charge you your prepaid amount again.
So put it on your calendar or face the consequences.
How it works
Signing up for Fuego's hot sauce box is pretty simple.
You select which subscription you prefer. There are three options, you can either receive one bottle per box (Dip Your Toe In), three bottles per box (Sauce Lovers) and an option where you can receive two very hot sauces (Pain Seekers).
After that, you can select whether you want to buy a single box (pay as you go), or receive your boxes monthly or quarterly (aka every 90 days). The more boxes you purchase the greater the discount per box and per bottle of hot sauce, just remember that, like most other subscription boxes, all plans are pre-paid – that means you'll pay for all your boxes at check out.
Once you've signed up, they'll send out your first package in about a week. Afterwards they will ship out as per your plan (monthly, quarterly).
This is where it gets a little unclear for some customers.
If you order a monthly subscription in the middle of a month, it will arrive soon after. However that first package will count as the next month's order having come early. Therefore you'll have to wait another month or so to get your next box. So if you order on January 14, and your box arrives January 25, that box will be counted as the February box and your next box will ship out in March. It's not an uncommon problem with smaller box subscription companies and, to their credit, Fuego box tries to explain this but it remains a bit confusing to some customers.
What's in the Box
Your first box will include your sauces, obviously, as well as a little tasting notebook, which is kind of cool.
The notebook lets you keep a record of the sauces you've tried, including the name, maker, where it's from, your personal rating, a space for any notes you have, and a cute little heat thermometer (from "meh" to "mommy!"). If you're the type of person who can pick out individual flavor notes in your sauces, like floral, vegetal, smokiness and such, it also includes a pretty expansive flavor wheel so you can keep track.
Interestingly, the notebook itself is apparently printed with a bit of hot sauce infused into the ink. We didn't personally take a bite since…well, we haven't eaten any writing supplies since at least middle school. We'll take their word for it and note that it's kinda fun and a nice little touch.
The hot sauces have little bookmark-like cards that tell about the product, it's history and what pairs well with what foods, which is great if you're new to hot sauces, if you're exploring new flavors and sauce types, or if you're just looking for new recipes to try out.
We liked the fact that Fuego sends you full sized bottles of hot sauce for the money, i.e. 5 Oz/148 ml bottles. That way if you like something you'll have enough of it to last you for a little while and if you don't…well, you can always make a gift of it to someone.
What kind of hot sauces does Fuego Box offer?
Right off the bat, Fuego lets you know that the company isn't all about sending you stuff that will light your tongue on fire. There are people are all about the burn, and that's fine, but we think they should look elsewhere.
While the company can bring the heat, they tend to send sauces that are heavier on the flavor and tanginess than they are on the heat. So you can expect to get some pretty hot sauces with fun and tasty ingredients like guava, orange, lime, honey and even maple syrup added to the mix.
To be clear, we're not saying their sauces aren't hot.
Far from it.
We are certain that some of their sauces will soon make you reconsider your recent life choices. But if you're familiar with hot sauces you know there are specialty sauces that eschew flavor for the ability to risk putting a crater in your digestive system.
From what we've seen these guys are not about that.
Now, it depends on a particular month's offerings, but overall we found that Fuego Box tends to maintain a good balance between heat and flavor, although leaning a little more towards finding unique flavors, and we think it's a great way to find sauces with exotic flavors that also bring some heat.
For you chiliheads out there you can order Pain Seeker boxes that will send you higher intensity hot sauces containing ghost peppers, reaper pepper, Fatalii Peppers and the like. That being said, the company doesn't carry extract-based hot sauces, due to their often metallic, burnt or bitter taste, so you probably won't find those cheek-singeing multi-million scoville sauces in your box anytime soon.
To their credit, the company is pretty up front about it too, saying letting people who are picky about their sauces know it's not a great idea to sign up.
Ultimately, if you're more into punishing yourself, your friends or your loved ones and don't care as much about flavor, you might want to look at other options.
Who picks out the sauce?
When it comes to picking out which sauces it includes, Fuego combines its own judgement with that of a panel of experts, as well as their customers. Every so often they throw "tasting parties" that include amateur enthusiasts and their "advisory panel," which is made up of hot sauce producers and reviewers.
We like a diversity of opinion, especially when it comes down to something as subjective as taste, and this assortment of individual tastes probably goes a long way to explaining the very wide range and high quality of sauces that are on offer.
What if my package comes broken?
If you've ever ordered something glass in the mail, chances are good you're familiar with things breaking on occasion. Hot sauces are rather odorous liquids that tend to come in glass bottles, so when things go wrong in the mail they go wrong. While Fuego Boxes seems to take a lot of care in selecting their boxes, their boxes are ultimately cardboard and…well, sometimes life happens.
Understanding this, the company offers customers the opportunity to send a picture of the damage and they will send a replacement. Although they are a smaller business, we found that the team is quite responsive and we don't think this should be an issue.
Giftable
Fuego Boxes are quite giftable.
There is a specific section on their website where you can prepay for a subscription for another person, or you can do so at checkout through the regular subscription sign up.
If you choose to give a subscription as a gift, the recipient can enter their information and pick what date it starts, as well as receive a nice little welcome email, which is all quite thoughtful.
Conclusion
If you like hot sauces (and we know you do) and are looking to find new flavors and tastes while getting a good amount of heat in, Fuego Box might just be the monthly hot sauce box for you. With a wide variety of sauces from mild to hot, some with exotic and unusual ingredients, you're bound to discover something that tickles and tortures your taste buds at the same time. However, that if you're looking for extreme scoville sauces to make steam shoot out of your ears (if you're lucky), you should probably look elsewhere.
FAQ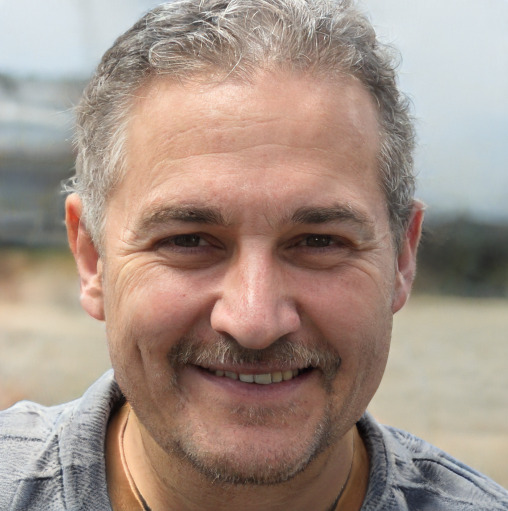 Bill Ross – A pitmaster and smoker enthusiast, Bill served up delicious brisket and ribs for almost 15 years around the great state of Florida before becoming our go-to expert for all things BBQed, smoked and/or marbled. When he's not checking the bark on his brisket, he can usually be found fishing or reading.