What is the ThermoWorks DOT
The Thermoworks DOT (Digital Oven Thermometer) is a travel alarm-clock sized digital food thermometer with probe attachment made by ThermoWorks, a Utah based company that produces professional quality kitchen devices for home use.
With a simplified design but the capacity to use pro-level temperature probes, the DOT is an interesting and surprisingly capable leave-in probe thermometer option in the ThermoWorks line up.
Usability and Ease of Use
Looking something like a round and colorful travel alarm clock, the ThermoWorks DOT is as easy to use as probe thermometers get.
There are only two buttons, so there's nothing really complicated about using the DOT. These two buttons are located on each side of the device, setting the temperature and acting as "up" and "down" buttons, despite pointing side to side, which is a bit odd.
They can also enable or disable the built in temperature alarm if you push both at the same time.
Having only two buttons makes things really simple, there's no hunting around for small hard to read buttons and this makes it a great option for busy kitchens or if you don't have time to fiddle around with your thermometer or just don't want to be bothered with pre-programmed settings and options.
That said, holding both buttons down to disable the alarm can be a little fiddly at times if your hands are covered in grease, but it's a good trade off in our opinion for its simplicity of use.
The DOT has a big, easy to read screen, which makes it easy to read at a glance.
The display is also backlit.

Although not the brightest backlighting we've ever seen, it does make the screen readable in low-light conditions and should definitely help for those overnight cooking or smoking sessions.
The readout is about as intuitive as it can be, with current temperature on top and set temperature on bottom.

Helpfully, it can be configured to either Fahrenheit or Celsius, as well.
One issue is that, unlike more complex devices, the ThermoWorks DOT does not have a low temperature alarm function, which means it will not beep if the temperature drops suddenly, which can be an issue for smoking, sous vide, low and slow charcoal barbecue, candy making, and other methods of cooking where a constant fixed temperature is critical to the result.
Magnetic adhesion
As you might expect with a leave-in probe thermometer, the Thermoworks DOT is magnetic, and a pretty strong one at that.
We had no issues placing it on our rather well-used (and in need of cleaning) barbecue, oven, and freezer. In fact we had a little too much fun trying to figure out where we couldn't stick it.
Ultimately, we think users should have no issue getting it to stick to a barbecue or smoker or the side of an oven. Although, as with similar devices, you'll want to be careful where you want to stick it, since high temperatures can damage the device's casing and electronics.
Probe
The ThermoWorks DOT comes with a detachable straight penetration probe. The included probe is 4.5 inches long and is generally long enough for most purposes – users should have no problem plunging it into a roast, shoulder or brisket.
As the ThermoWorks DOT uses a detachable probe, you can swap it for any of ThermoWorks' more specialized probes, if you need more specialized capabilities.
For example, you might need to attach a waterproof probe for sous vide, for example, or a longer, 12" probe if you are making soups or chilis in a large tureen or urn.
The probe is attached to a 47 inch (1.2m) cable, which is pretty long for an included thermometer cable and gives users greater freedom when it comes to moving the device out of the way or away from a heat source.
How loud is the alarm
As you might expect from a probe thermometer, the ThermoWorks DOT has an alarm that beeps when a foot item meets or exceeds a set temperature.
The device gives off a high pitched beep that is around 70 decibels (dB), which is pretty standard for these kinds of devices, a little quieter than a bedroom alarm clock.
This is not loud enough to damage your hearing or annoy your neighbors, but we are fairly confident you'll hear it if you are in a busy kitchen, the living room, from the porch if you're not too far away and the window is open, even over your kids (most of the time)/
If you're planning to use it for a backyard cookout, however, and your barbecue or smoker is a bit of a distance away from your house, you may not hear it as well if you're not paying attention, so you might want to look into a higher decibel alarm or a smart/bluetooth enabled one that will alert you by phone/vibration.
Thermoworks DOT Temperature Range
The Thermoworks DOT can measure temperatures from -58 to 572°F (-50 to 300°C).
This means it can measure a far wider temperature range than most other digital thermometers out there, which tend to max out at 400 °F (204 °C).
This gives the DOT more versatility overall when it comes to cooking, especially with high temperature cooking, grilling, smoking, home brewing, cooking, or baking.
Because it can measure well over 400 °F (204 °C), it can be used for more specialized cooking purposes as well, such as candy making, deep frying, and more.
Accuracy
The ThermoWorks DOT uses a thermistor sensor, which is a little less accurate than a thermocouple sensor, although this tends to help reduce costs and keeps the DOT more affordable.
That said, overall the ThermoWorks DOT is pretty accurate, it is guaranteed to:
±1.8°F (±1.0°C) from -4 to 248°F (-20 to 120°C)
±3.6°F (±2.0°C) from -58 to -4°F / 248 to 392°F (-50 to -20°C / 120 to 200°C)
and ±5.4°F (±3.0°C) from 392 to 572°F (200 to 300°C).
Now, to be certain the Thermoworks DOT isn't the most accurate food thermometer out there.
There are, for example, professional, thermocouple sensor based models that that can get down to ±0.7°F (±0.4°C) or better, although be prepared to spend a couple hundred dollars on a device that will give what is, for most uses, a very minor difference in accuracy.
The ThermoWorks DOT is, however, on par with other higher end leave-in probe thermometers, which tend to have to contend with a lot more factors that affect their accuracy, than pen/instant read thermometers such as probe errors, insertion errors, damage to the probe wire, insulation issues, signal loss and more.
Overall, we feel the ThermoWorks DOT will do quite well for most cooking applications…unless you're dealing with tempering chocolate or another precision-driven food activity where each degree is mission critical, in which case you'll probably need a far more precise instrument than a standard probe thermometer anyway
Durability
The ThermoWorks DOT was originally designed for use in the rather grueling conditions of a commercial kitchen and this is pretty evident when you handle it.
The device felt very durable, solid and well made when we used it.
The device is made of tough commercial grade plastics, there were no gaps and the moulded-in seals and commercial-grade plastic body gave us a sense of security when using it that it wasn't about to fall apart anytime soon.
Operating Temperature Range
The ThermoWorks DOT has a stated operating range of 32 to 122°F (0 to 50°C), which is about standard for these kinds of products. This means that the body of the device may not work properly (or get damaged) if exposed to temperatures outside that range.
This shouldn't matter too much since it is a DOT device and the main body should be kept away from extreme temperatures anyway.
But if you're doing cold-weather grilling, this might give you some problems. You might have to insulate the body as you probably won't be able to get the body of the device somewhere warmer.
Water Resistance
The ThermoWorks DOT is somewhat water resistant, with an IP65 rating.
This means that it is dust and debris proof and has some water resistance, standing up to most casual contact with water, such as low pressure water jets, condensation, accidental water sprays.
Essentially, the ThermoWorks DOT's water resistance should prove to be more than adequate if you plan on leaving it on a busy kitchen counter (or outside) while the probe does its thing inside an oven or barbecue, holding up to any accidental spills or sprays that might happen.
Keep in mind the DOT is not waterproof, so you shouldn't submerge it into water.
Probe Durability
The DOT's probe itself can withstand up to its maximum read of 572°F (300°F), making it a pretty heavy duty probe that will easily stand up to most oven, fryer, barbecue or smoker temperatures with no issue.
That said, obviously you don't want to be tempted to plunge it into hot coals,campfires or onto your oven top, since these will pretty much destroy this and the vast majority of other probes out there.
Probe Cable
When you're using a probe thermometer one of the benefits is being able to leave the probe in the food item and being able to measure its temperature in real time while the device's more fragile body sits comfortably and safely outside.
A weak probe cable can be a pretty significant point of failure – if it gets damaged, the device can't read a temperature properly, or at all.
Rated to a max temperature 700°F, the included ThermoWorks' probe cables can actually withstand some serious heat compared to many others out there. .
In terms of heat it should do fine unless you decide to lay it across the hottest part of high temperature grill or some coals, in which you may need some extra insulation.
The wire carrying the signal is protected by a stainless steel over-braid, which should also help it survive the various pinches and squeezes that day to day handling and use will give it, such as closing ovens, grill and smoker doors on it.
That said, really heavy cookers, such as cast iron grills, tend to have an access port for a reason. They can crush even thick cables. so be careful.
Probe Transition
The weak point for probes is usually the transition, the little joint where the cable and probe body meet.
ThermoWorks' probe transition included with the DOT is rated to 644°F (340°C), which is quite good and should be more than enough for most uses.

As with any transition, however, care should be taken with liquids like oil that can work their way in and cause a short circuit.
Is the ThermoWorks DOT oven-safe?
Yes.
Being a digital oven thermometer, the probe is designed to be left in food items while the main body is meant to be kept outside.
With a 4 foot cable included in the box, users shouldn't have any trouble finding a place to put the DOT itself. In addition, it's strongly magnetic and lets it stick to the side of the oven or refrigerator with ease.
Is the ThermoWorks DOT Dishwasher Safe?
No.
While IP65 means it is rated to survive low pressure water jets, condensation, accidental water sprays, it does not do well with submersion into liquid or the types of soapy water that a dishwasher is going to throw at it.
In fact, the combination of high intensity water jets, soap and heat make dishwashers pretty bad for most devices unless specifically rated for them, so be prepared to wipe this device down by hand.
Price: How much does a ThermoWorks DOT Cost?
The ThermoWorks DOT costs $45.00.
Although it's not going to break the bank, ThermoWorks DOT is on the more premium end of leave-in probe thermometers out there.
Is it worth the price?
Despite not being the cheapest thermometer you can find, we do think that the ThermoWorks DOT is a great buy if you're in the market for a leave-in probe thermometer for your meat and other food items.
It is extremely easy to use, with a minimum of pre-programmed features and superfluous buttons to distract you in the kitchen. It has a big digital screen with some backlighting, which makes it easy to read even at a glance.
The device is, at ±1.8°F (±1.0°C), fairly accurate and should serve well for most cooking uses.
The ThermoWorks DOT is also very well made for its price. It is made of durable, commercial grade plastics, its IP65 rating lets it stand up to most casual contact with liquids and it uses professional grade probes that can withstand very high temperatures.
Its major downsides include a lack of a low temperature alarm, an alarm that could be louder, and the fact that, due to its simple design, it does essentially just one job: measure temperature.
Overall, however, we feel that at under $50 the ThermoWorks DOT can be a welcome, well-used and long-lasting addition to most casual home chefs' and pitmasters' toolkits.
Bottom Line:
Finding a durable, easy to read, easy to use and versatile leave-in probe thermometer can sometimes be quite challenging.
With a durable and simplified design, decent accuracy, durable pro-quality probe with the ability to read temperatures up to nearly 600 degrees, the ThermoWorks DOT might be just the probe thermometer you need to look at.
And at less than $50, it won't break the bank, either.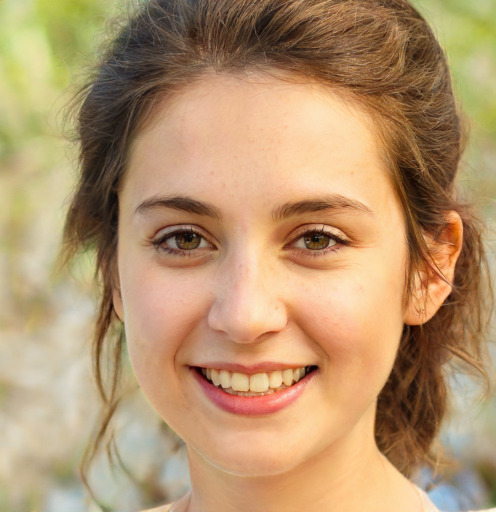 Steph Acevado Having previously worked as a line chef for almost 5 years, Steph is our go-to expert for all things food and meal prep related and is a self-described knife nerd. When she's not helping people learn to prepare exquisite dinners at home, she's probably serving up some hot pockets for her twin boys or jogging with her pup Moose around her house in upstate New York.