It's happened to all of us.
You're in the mood for chicken and you've looked up a really great recipe, but when you open the fridge you realize you're out of raw and frozen chicken. You go to the grocery near you to get some but, sadly, they're out of your favorite cuts and what's left kind of looks grainy or too fatty.
Luckily, we live in the digital age that makes it easier than ever before to buy chicken online and have it delivered right to your door.
Not only is it convenient but it has given people across the country access to high-quality poultry, such as pasture-raised or heritage-breed chickens, that are learner, firmer, more flavorful and maybe even healthier than most of the options available at the local supermarket. 
But with so many options out there, it can be hard to tell which one is worth your time and money. That's why, after some research, we put together this list of the best places you can buy chicken online.
In a Rush? Check out our Top Picks
Why Should I Buy Chicken Online?
Availability and Convenience
If you've ever had to try to shop during a run on chicken, before holidays, before storms or during an emergency, you'll know what it's like to have been faced with rows of empty shelves where your delicious chicken thighs should be.
When shopping at the local store we are, ultimately, at their mercy when it comes to the availability, selection, cuts and quality of the chicken we want. Even at the local butcher, sometimes issues of supply and demand can lead to situations where they just don't have what we need.
Whether you want your chicken whole or quartered, with skin or skinless, de-boned or bone-in, extra lean or fatty, or even already-spatchcocked, the internet has heralded an unprecedented age of choice and selection in ability to find the food we want when we want it.
With a little planning and sleuthing online, you can usually find and buy chicken online that's of the cut and quality you want and have it delivered right to your door either overnight or within a couple days.
Quality
Let's face it, the chicken available at the grocery or supermarket, while affordable, is subject to many of the issues of their industrial poultry production sources. Chicken is often a little too grainy and fatty for many people, which significantly affects taste.
And that's leaving aside any issues of the treatment of the animals or any environmental issues.
Buying chicken online, however, can significantly expand and improve the quality of chicken available to you as a consumer.
Whether you want your chicken pasture raised, farm-to-table, organic, GMO-free, certified humane or raised in ecologically friendly farms, there are tons of options online to select from.
With a little browsing around you can usually find the quality of chicken you want and have it shipped directly to you.
D'Artagnan – Artisanal poultry with a touch of France
| | |
| --- | --- |
| What We Like | What We Don't |
| A lot of high quality chicken options for the discerning customer – heritage breed, organic, air-chilled, free-range, smoked & more | High quality meat means prices are slightly higher than you might find at grocer |
| Lots of different cuts available, from whole chicken with head and feet to boneless breasts | Minimum order of $40 |
| Frequent promotions, sales can bring cost down | |
| Lots of high quality and hard to find gourmet pantry items and sides that you can explore as well, like truffle butter, Tarbais beans | |
| Small-farm sourced from Amish and Mennonite families in Pennsylvania | |
| | |
Satisfaction Guarantee:✅ (up to 5 days post delivery)
Ships by: Fedex Overnight
Ships in: reusable ice packs and biodegradable foam insulated box
If you're preparing a special meal or are looking for chicken that's a cut above the rest, you might want to give D'Artagnan a try.
D'Artagnan is an artisanal farm-to-table premium meat online delivery service with a wide selection of meats, including several high quality options for chicken. Depending on your preference (and how much you're willing to spend) you can choose from a variety of premium chicken options, such as organic, air-chilled Cornish Rock, free-range, smoked and even their Green Circle heritage-breed chicken (the French Gallus brun in case you were wondering).
All of D'Artagnan's poultry are raised in humanitarian conditions on small farms across Pennsylvania by Amish and Mennonite families, which is kind of interesting. While this makes the chicken you find more expensive than what you might find at your local supermarket, the quality of meat is quite highly-regarded, receiving high praise from well-known chefs such as Anthony Bourdain and Alain Ducasse, as D'Artagnan supplies quite a few high-end restaurants around the US.
The chicken tends to be quite flavorful and tender, with a rich, yellow fat infusing the skin. Pretty much everything you might expect from artisanal, farm-fresh chicken.
Usually there are plenty of cuts available and ready to be shipped, including all the favorites such as breasts, drumsticks, wings, and at different levels of prep, boned, skinless or smoked. You can even get whole chickens that include their head and feet, should you prefer a Parisian touch to your poultry.
On the downside, on top of being priced at the more premium end of the market, there is a $50 minimum order.
That said, there are a lot of interesting pantry products that can help make a shop worthwhile and help you make that minimum order. D'Artagnan has quite a few delicacies that are hard to find elsewhere, such as truffle products (oils, butters) and pantry items like craft olive oils and dried mushrooms (usually from France as that is the owner's place of birth) that can help take your cooking to the next level.
And, of course, there are lots of other premium meats available such as beef, pork and a variety of charcuteries for when you want to expand your carnivorous cooking options. 
Crowd Cow – Interesting bundling of chicken for all diets and tastes
| | |
| --- | --- |
| What We Like | What We Don't |
| Extensive detailing of farm suppliers, perfect for farm-to-table enthusiasts | Have to sign up to start shopping |
| Great selection of cuts | |
| Options for buying in higher volumes, family packs | |
| Customized bundles centered around various diets, such as paleo and whole30 | |
Satisfaction Guarantee:✅ contact within within 7 days
Ships by: Fedex Ground
Ships in: vacuum sealed, with dry ice, in biodegradable foam insulated box 
Crowd Cow connects consumers to a carefully curated selection of small farms and independent ranches around the world in order to offer a wide selection of premium meats.
Known more for their beef (hence the name) Crowd Cow also has an excellent assortment of free range, organic chicken that you can buy online and, like their red meated product offerings, they are ethically raised and farm-to-table. In fact, knowing your poultry's provenance is so important to the company that they take it a step further and give a detailed shout out to the farm from which each item is sourced right on their product page.
Buy any pack of drumsticks online, for instance, and you'll be able to discover the name, location and even owners of the farm where the chickens were raised, which is kind of cool.
Crowd Cow offers a selection of pretty much every type of cut there is for their chickens, from standard breasts and thighs to already-spatchcocked whole birds to ground to chicken hearts, in case you want to try your hand at an iron-rich Yakitori.
On the downside, unlike some other places you can buy chicken online, since it was originally a subscription service you'll have to sign up for an account to start ordering. You can place a single order, but there's no instant check out.
Where we think Crowd Cow really stands out for those looking to buy chicken online is in the variety of bundled packages they offer. If you're looking to make a family dinner, are entertaining guests or are just looking to buy a bulk order of chicken online, Crowd Cow has a number of interesting and diverse chicken bundles on offer.
For example, with the click of a button you can order a family pack of thighs or breasts for your next dinner or get ready for your post-workout with 6 lbs of chicken as part of a bodybuilders pack. If you'd rather diversify your carnivorous appetites beyond purely chicken, they also have an assortment of packages that bundle their high-quality chicken with a variety of equally high quality meats. You can get your chicken delivered alongside wild caught jumbo shrimp and Alaskan salmon, various cuts of pork and beef, and even the occasional bison. 
They've also recently begun creating bundles centered around specific diets, such as paleo and whole30, so you can order bundled packages based around your particular dietary program and needs. 
FarmFoods – Lots of Meat, Good Value
| | |
| --- | --- |
| What We Like | What We Don't |
| Easy, Instant Check Out | Relatively high minimum for free shipping |
| Affordable Prices for the Market | At 2-3 days delivery time, not the speediest option out there |
| Lots of Sales and Bulk Item promotions | |
| Option to shop from particular farms' selections | |
| Wholesale orders available to private customers | |
| Can order a lot of meat and save, up to ⅛ of a cow | |
| Free Shipping on 10 lbs or more | |
Satisfaction Guarantee:✅ contact within within 7 days
Ships by: Fedex or UPS Ground (2-3 days)
Ships in: Insulated cooler with lots of dry ice
If you're looking for pasture-raised chicken at a more affordable price, or if you want to buy higher-quality chicken online in bulk, FarmFoods might just be the site you've been looking for. 
Relying on lean operations management and direct-from-farm bulk purchases, FarmFoods is able to keep the prices of their meat offerings relatively low. While the price of chicken will never be quite as low as Walmart or discount supermarkets, the prices for various cuts of chicken tend to be lower than most of their competitors and is good value for the quality of poultry they sell. These may not be heritage-breeds, but they are pasture raised chickens, raised outside in sustainable and natural conditions, with the leaner, firmer and more flavorful quality that that entails.
In fact, if you're into the concept of farm-to-table, Farmfoods takes it to the next level. They don't just work with local farms – their website allows you to browse through the supplying farms, read up on their methods of meat production and purchase their goods specifically.
Adding to this value concept, unlike many other online meat retailers, FarmFoods lets you buy chicken and other meats in bulk. If you'd like to buy several whole chickens or a few pounds of breast, for example, you can do so and save some money per pound. For example, at the time of writing, customers could buy 40+ pounds of pasture-raised whole chicken for under $400.
Interestingly and unusually, the company also allows individual customers to buy meat wholesale. Although geared to restaurants and usually more beef-centric than chicken, if you're willing to accept delivery of several pounds of meat (and you have somewhere to store it), you can save quite a bit.
On the downside, due to being geared towards value-saving, there is a higher minimum order for customers to enable free shipping, at 10 lbs. Otherwise expect to pay $9.99 for deliveries in the continental US.
It should also be noted that shipping isn't the speediest we've seen, either. To keep costs lower, items are ground shipped in 2-3 days instead of the overnights that some competitors use. While the company packs coolers with enough dry ice to keep meat frozen and safe for quite some time after delivery (12 hours), it does mean you shouldn't expect to use FarmFoods as a last-minute meal planning solution either.
Finally, for those who like waiting for a good deal, the company has fairly frequent sale items that it posts on its website. Made up of all of the company's product offerings that they're looking to clear out, you can often find a decent selection of chicken at good prices. Sure, you might have to sort through whole cows (really, a whole cow) and alligator tenderloins, but if you keep an eye on it there can be some good value chicken offerings to be found. 
White Oak Pastures – Buy Chicken and more straight from the farm
| | |
| --- | --- |
| What We Like | What We Don't |
| Chickens are pasture raised on a large farm | Shipping from a small farm means it can take longer to process and deliver, possibly a week or two |
| They have soy- and corn-free chicken | Being a farm, availability of product isn't always guaranteed |
| Huge variety of cuts, from tenders and thighs to hearts and heads…it's a farm, after all | |
| Farm is regenerative and sustainable | |
| Excellent variety of meats | |
| Supports a family farm and source of jobs in the area | |
| Interesting and useful gift items | |
Satisfaction Guarantee:✅
Ships by: Fedex Ground and Express
Ships in: Insulated, compostable cooler with lots of dry ice
If you're the type of person who really cares about where their meat comes from, these days it's possible to buy meat online straight from the farm. If you're someone who cares about where your meat comes from and you're also interested in supporting regenerative, sustainable and humane family-owned farms, White Oak Pastures might just be the people to order your chicken from.
Sitting atop rich and productive coastal plains soil, White Oak Pastures is the largest certified organic farm in the state of Georgia. A vertically integrated family farm – animals are born, raised and are butchered on site – the central concept behind White Oak Pastures is to allow their animals as much freedom and outdoors as possible.
In terms of chicken, that means these birds are completely pasture raised on their 3,200-acre farmland. You can usually choose from small (under 3lbs), medium (3-4 lbs) and large birds (4+lbs), in whole, halves, quarters and essentially all the standard cuts like breasts, thighs, legs, tenders, ground, and more.
As a farm, because they do like to make use of the whole bird, you can also get broth, livers, hearts, bones and even the heads and necks should you feel so inclined. You can even get some pasture raised treats for your dog.
Recently, White Oak Pastures has begun taking things a step further, offering corn- and soy-free, pasture raised chicken that you can buy ground, whole or in 8 pieces.
On the downside, it is a vertically integrated family-run farm so shipping can take some time (they usually process orders in a week or 10 days) compared to the dedicated online stores out there that have overnight shipping, so it's best not to plan tomorrow night's chicken dinner around it.
That said, if you're into sustainable farming this is pretty much a one stop shop. You can pick up pretty much anything that can be raised to roam free on their property – from grass-fed cattle to pastured Guineafowl, so you can stock up on plenty of high quality meats to make the wait worthwhile.
There is also an assortment of gift items you can pick up that make use of the parts of the animals normally thrown away, such as leather goods, tallow, sausages and dehydrated treats for pets.
And if you're in the area and a really big fan of sustainable farming, you can even book a cabin and take a tour and sign up for some on-site workshops.
Won't my chicken arrive spoiled or, well, gross?
Given that you're dealing with poultry, the concern about Salmonella, E. coli, Yersinia is quite legitimate and the need for your chicken to arrive fresh and still cold is quite important.
Luckily, developments in new packing and shipping technologies and rapid delivery services (usually arriving in a couple days after being shipped) mean that when you buy chicken online from a reputable store it is guaranteed to arrive to you either chilled or frozen.
There are a few ways companies make sure that perishable meats arrivate at your doorstep in safe conditions:
Insulated food shippers – Foam coolers and other insulated containers work to keep chicken at the right temperature (below 41 degrees F / 5 degrees C), preventing thawing and warming as long as possible during transit.
Innovative cold packs – Like what you might use if you're going on a trip, freeze packs, cold gels and foam bricks can keep things chilled or frozen, depending on how far they have to travel. As an added bonus these are usually reusable, so you can keep them for your next picnic or camping adventure.
Dry ice – Dry ice is sometimes still used if your chicken is going on a long journey. Shippers may use dry ice to ensure that chicken stays frozen as long as possible (as long as 12 hours after delivery in some cases), but it's a bit trickier to use.
There is always the concern of gas build up and explosion, which prevents it being used on air shipping, and skin damage to either the customers or the packers. Wear gloves before handling anything with dry ice.
Before ordering chicken from a new online store, it's always a good idea to take a look at how they ship their meats. After all, the last thing you want is to receive soggy, lukewarm chicken at your doorstep.
Freshness guarantees
Companies that send out perishable meat in the mail should be confident enough in their packaging and shipping services that they should offer a strong freshness guarantee. While most companies of note use reliable and insured shipping services like FedEx or UPS, it's a good sign when a company will stand behind their product and shipping with replacements and refunds.
The details of the guarantee is something you want to check since, well, sometimes life happens with even the best companies and packages sometimes arrive late, defrosted or broken.
The better companies out there give you a grace period, something like a few days after receipt of the package, to contact them. Most require you send some kind of proof to avoid refund fraud, usually a photo and/or a temperature reading.
Obviously, while the longer the grace period the better, we suggest that if your chicken arrives thawed or at a temperature above 41 degrees F (5 degrees C), take a picture and contact the company that day for a replacement or refund.
After all, chicken is not a meat you want to mess around with.
Organic chicken, pasture raised chicken…what are these labels about, anyway?
Like everything else in this world, the people who raise chickens need to be able to sell those chickens. With lots of competition pushing prices downwards, there's strong pressure among farmers to differentiate their chickens in some way. This has led to a wide variety of chicken raising techniques (and marketable terms) in the market.
How much more nutritious and delicious these chickens can be is a hotly debated topic with experts. That said, many consumers do appreciate the more humane and environmentally-friendly nature of these farming practices.
Free-Range Chicken
Unlike eggs and livestock, for poultry "free-range" is a USDA protected term with an actual definition attached to it. In order to be certified free-range, chickens have to be raised with access to the outside. That said, there are no specific requirements for conditions of the outdoors (it can be bare soil or gravel), and "access" to the outdoors can be anything from a system with full-time outdoor access to an indoor pen with the door open for a few minutes.
Often going hand-in-hand with organic, due to it being a part of the organic certification, those wanting to be a little more certain might want to look at organic chickens instead of just free-range.
Organic Chicken
Organically raised chicken means a chicken that has been raised on organic feed, without pesticides, without antibiotics, and generally allowed access to the outdoors.
Although subject to inspection, the definitions are pretty vague, how much outdoor space a chicken receives, for example, is never really defined. Experts can't really agree what effect, if any, it has on the taste of the bird, although many individuals do support and appreciate the lack of antibiotics in the feed and the improved conditions in general for the animal.
Pasture Raised Chicken
Pasture raised chicken, or pastured poultry, is (as the name implies) chicken that has been raised outdoors. Usually let out in the mornings, the chickens are free to roam around the pasture for most of the day, eating grass, some provided feed, bugs and whatever else they can scratch up, before being put back in their portable coops for the night.
Definitely a more humane way of raising chickens, some believe the conditions of pasture raising imparts a firmer texture and deeper flavor to the meat.
Air Chilled Chicken
In order to sell chicken, the USDA and other food agencies require chicken meat to be cooled down to a particular temperature (at least 40 degrees F) for safety reasons. Usually, that means immersing the chicken in a ice water bath, where it tends to absorb a significant amount of water (2-12% of its weight) and introducing the danger of cross-contamination since the water may be reused.
A pretty technical point of difference, some chefs and experts argue that water baths dilute the flavor of the chicken, making it soggier and preventing the skin from properly crisping.
Instead they argue that the chicken should be conveyed through a chilled environment, with cold air blowing on it, to lower its temperature instead. While a slower process, they often insist that the meat ultimately tastes more flavorful, being less diluted, and that the chicken won't have as much water-weight, which can artificially inflate the price at check-out (as the birds sold by weight).
It also uses less water, which can be good for the environment.
Antibiotic free chicken
Antibiotic resistance is a big problem in the world today. Bacteria and the diseases they bring are becoming increasingly resistant to our antibiotic treatments. Some studies have shown that conventionally raised chicken can sometimes harbor more antibiotic resistant bacteria, which can spread around.
To help out, many chickens are raised without antibiotics and are marketed as antibiotic-free, or having been raised without antibiotics. There are, of course, different levels of antibiotic free and, as usual, the devil is in the details.
Organic Certified (raised without antibiotics)- In order to receive organic certification, after the chick is born (outside the egg and after its first day of life), it cannot be given antibiotics at all, not even in the hatcheries. This certification is protected and, as such, those that use it are generally inspected for compliance.
No Medically Important Antibiotics – usually means no antibiotics that are also used in humans were given to the chickens.
No Critically Important Antibiotics – Means some antibiotics that are also used in humans may have been given to the chickens.
No Growth-Promoting Antibiotics – While technically, it's illegal to use medically important antibiotics to promote growth in chickens, some producers may use non-medically important antibiotics to do so instead. This label states that this practice was not done by the producer.
GMO-Free
If a label says GMO-free, it doesn't mean that there are tons of genetically modified super chickens running around. It means that these chickens were raised on a feed, usually soy or corn-based, that doesn't come from GMO (genetically modified organisms) or bioengineered crops.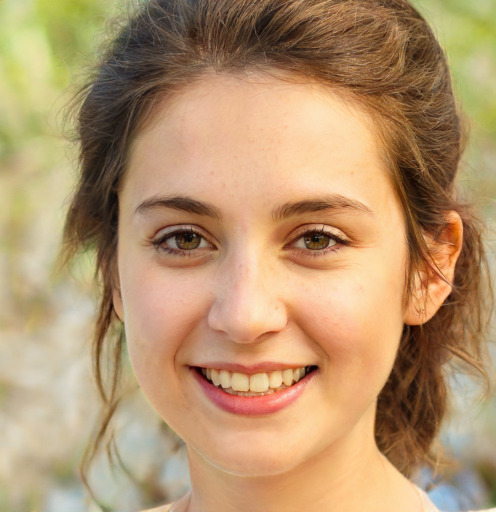 Steph Acevado Having previously worked as a line chef for almost 5 years, Steph is our go-to expert for all things food and meal prep related and is a self-described knife nerd. When she's not helping people learn to prepare exquisite dinners at home, she's probably serving up some hot pockets for her twin boys or jogging with her pup Moose around her house in upstate New York.