The Spicery
Nice Spice Choice from the UK
What is The Spicery

Founded in 2005 by chef James Ransome, The Spicery is an UK-based online spice store that offers a wide variety of spice subscription boxes to help people discover new meals and broaden their palates.
While the company is based in the UK, the Spicery does ship internationally, except for Australia due to strict import restrictions.
Price
Please note: all prices and conversions are current as of writing and are in British Pounds (GBP).
The Spicery offers a variety of themed subscription boxes with the following plans:
| | Monthly | 3 Months | 6 Months | 12 Months |
| --- | --- | --- | --- | --- |
| | £8.67 | £26 | £46 | £86 |
| How many boxes do you get total | 1 | 3 | 6 | 12 |
| Price per box | £8.67 | £8.67 | £7.67 | £7.17 |
Currently, The Spicery also has an easy meal kit subscription with simpler meals for beginners that's more affordably priced:
| | Monthly | 3 Months | 6 Months | 12 Months |
| --- | --- | --- | --- | --- |
| | £6 | £18 | £36 | £60 |
| How many meal kits per month | 2 | 6 | 12 | 24 |
| Price per box | £3 | £3 | £3 | £2.50 |
So, Is the Spice worth the Price?
If you're looking to add a few adventurous meals to your life, we think the Spicery is well worth the money.
Each box or meal kit contains enough spice to season meals for a few people as well as some interesting, well thought out recipes to ensure you put them to good use. The spices you get are of good quality, they're fresh and aromatic and are made by small batch producers.
And all of this is delivered conveniently to your door each month.
In an absolute dollar sense, while you still have to buy ingredients yourself (which you probably will anyway if you enjoy eating), if each box is £8.67 (about $11.20) and feeds 4 people then each meal per person is only £2.16 (about $2.80) for at least a main dish and side.
Not bad for something that will help you treat yourself to an exotic, delicious meal every month.
One thing we liked is the free shipping the UK and discounted shipping internationally. Shipping to the US really only added an extra £2 ($2.50) or so to each box, which was nice.
One downside is that while the cost per box or meal kit comes down slightly the longer you subscribe (month to month vs. 12 months), the 3, 6, and 12 month packages and their price breaks really seem to be for gift giving.
If you want to sign yourself up to a subscription, the company seems to push you into recurring monthly subscriptions, rather than offering pre-paid options like competitors do, which we never like because we tend to forget to cancel them.
While theoretically there's nothing stopping you from gifting it to yourself, doing so requires the redemption of vouchers when you want a box shipped out and is a bit more of a hassle.
How it works
he Spicery works a bit differently other spice subscriptions we've seen.
Most spice subscriptions have a single option where they send you a curated selection of spices to help you prepare a meal. The company itself tends to have a central theme that makes up a brand, such as tastes from around the world or barbeque, and sends you various spices and recipes according to that.
With the Spicery, you have a choice of several subscriptions each of which has its own theme that you can explore. For example, you might have the option of signing up for:
Friday Night Curry Discoverer – a spice box centered around exploring various curries, e.g. Kristang Feng Curry from Malaysia
Meat Free Magic – spices for creating vegan meals
Date night – kits centered around creating 3-course meals for 2 people, you and your date presumably
Food Truck – to create meals inspired by global food trucks and cart offerings
World Kitchen Explorer – samples of globally inspired dishes
Easy Kits – Not a cooking expert? No problem! Enjoy stripped down, easy to prepare meal kit recipes.
We think this is a very clever idea as it gives you a bit more control over what you like rather than getting a monthly meal kit that might be hit or miss. If you want curries, you can get spices that will make curries, if you want vegan only you can get that too.
Generally speaking, once you order your box will ship out at the 27th of every month and they make it pretty easy to cancel.
The Spicery Vouchers and prepaying
As we mentioned previously, The Spicery subscriptions work a little differently than other subscription boxes. When it comes to ordering a subscription box for yourself, the company pushes you into subscribing month to month with the idea that you can cancel anytime.
If you want to prepay for a few boxes, well, it's really designed as a gift.
The way it works is they send the first gift box out and inside the recipient receives a code/vouchers for their future boxes that are good for about a year and a half. When they want those shipped, they go online and enter the voucher code, and the company will ship them out on the 27th of the month.
So if you want to prepay for 3, 6 or 12 months or a particular themed box, you certainly can order it as a gift for yourself, you'll just need to log in every so often and input a code to get your next boxes.
While it's all pretty easy to do, it is a bit of a roundabout way of doing things that feels a little odd to us.
What's in the Box
Spices
The spices you receive from The Spicery come from small batch, craft producers. They're fresh and aromatic and what you get is based on the types of meals you've selected.
Generally speaking, however, you'll get a few (how many depends on the flavor complexity of the meal you're preparing) little sealable baggies of spice in each box. We found them to be pretty flavorful spices and think a little does go a long way (especially in the various curry boxes we received ), so don't worry about running out of it – they are certainly enough for 4 people.
We liked that the blends had their ingredients listed on them, in case you have an allergy or food preference.
You'll also get a little booklet as well, with information about the meals you're going to make, the region and the spices you're using. They even sometimes contain some offers for other Spicery products.
Recipes
Generally speaking the recipes you'll get will at least have a main and a side dish for each person, and some include starters and/or dessert ideas as well.
To be sure, these aren't slapped together, five minute meals. The founder of the company is a chef after all and these meals do take some time. That said, the instructions are pretty easy to follow and didn't take us more than about an hour start to finish on any of them.
To give you an idea of a meal, one of the curries, karahi chicken, required us to marinate the chicken in some spices before frying it with some onions and creating a curry sauce. It also helped us make a condiment called raita with some yogurt, spice and cucumbers. Not exactly a quick meal, but one that was deliciously spicy and took just under an hour for us to make.
Not bad.
Easy Kits
If cooking isn't really your strong suit, The Spicery offers Easy Kit subscriptions as well for an even more affordable price.
Not as complex or fancy as their other offerings, you'll receive two stripped down meal kits very month that minimize the amount of time and ingredients needed to prepare them, generally taking 30 minutes to an hour to cook.
Who picks out these spices?
The company does, based on the dishes you'll likely make based on the theme you've ordered.
What if my package comes broken?
We found the packages sent by The Spicery to be well packed, elegant and pretty sturdy. The box itself is designed to fit in most mailboxes so we think there should be a minimum of folding, spindling and mutilating on the part of the post office.
That said, life happens when you least expect it and if your package arrives broken, you can contact the company for a full exchange or refund. While it didn't happen to us, past customers seem satisfied with the company's response.
Giftability
The Spicery's subscriptions seem pretty well designed to maximize the gifting experience. Signing up for a prepaid subscription is quite simple and you can even have them send a custom gift message with the first package.
The only downside is that instead of getting boxes delivered every month, after their first surprise box arrives your recipient will have to use vouchers to get their subsequent boxes (although they do have a year and a half to do so).
They do, however, ship internationally and for not a lot of money, which is a big plus for you if the recipient lives outside of the UK.
Conclusion
If you have adventurous taste buds and want to introduce some exotic dishes into your meal plans, The Spicery might be just what you're looking for. Sure, their subscription methods might be a little different than most, but the variety of different meal themes you can subscribe to and the high quality of their spices and recipes ensure that you'll never need to have a bland evening again.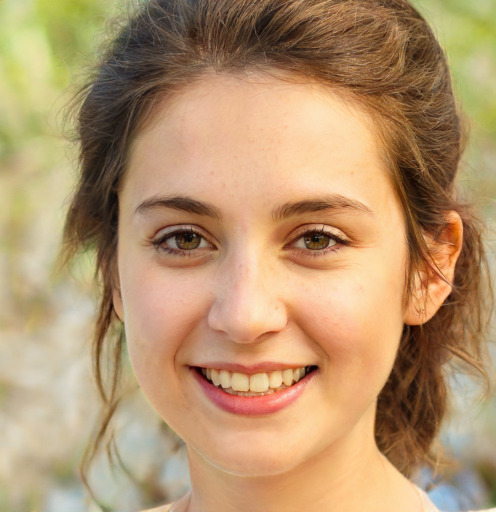 Steph Acevado Having previously worked as a line chef for almost 5 years, Steph is our go-to expert for all things food and meal prep related and is a self-described knife nerd. When she's not helping people learn to prepare exquisite dinners at home, she's probably serving up some hot pockets for her twin boys or jogging with her pup Moose around her house in upstate New York.