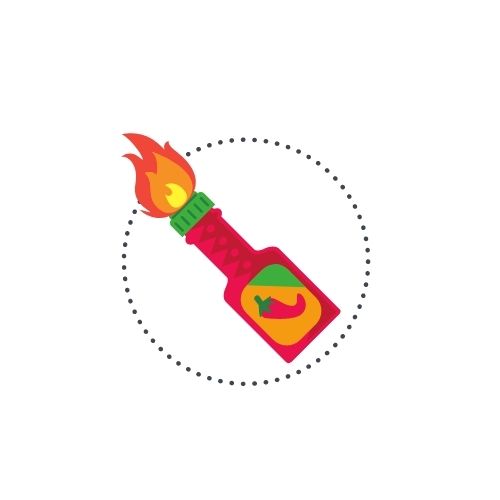 Armadillo Pepper
Premium Heat from Craft Makers
What is Armadillo Pepper?
Founded in 2009, Armadillo Pepper is an online store that leverages its spicy Southern tastes to curate a selection of artisanal and craft hot sauces, jerkies, spices and more from small producers across the United States.
Their Hot Sauce of the Month Club delivers a monthly selection of small batch and craft hot sauces right to your door.
Price
Prices correct as of writing, all prices in US dollars (USD).
Hot Sauce of the Month Club – Regular
2 bottles per month – Best Value for Money
| | 3 Months | 6 Months | 12 Months |
| --- | --- | --- | --- |
| Total Price | $79.95 | $159.95 | $309.95 |
| Shipping & Handling | FREE | FREE | FREE |
| #of bottles total | 6 | 12 | 24 |
| Avg Price per bottle | $13.33 | $13.33 | $12.91 |
If that's too much monthly hot sauce for you, they also have boxes with fewer bottles.
1 Bottle per month
| | 6 Months | 12 Months |
| --- | --- | --- |
| Total Price | $109.95 | $209.95 |
| Shipping & Handling | FREE | FREE |
| #of hot sauces total | 6 | 12 |
| Avg Price per bottle | $18.33 | $17.50 |
Hot Sauce of the Month Club – Super Hots
If you yearn for some burn, Armadillo Pepper has you covered with special, higher heat boxes, too. While higher in heat, they don't have year long plans like the regular club offerings and they're also more expensive, due to the higher average price of higher intensity hot sauce offerings.
2 Bottles per Box
| | 3 Months | 6 Months |
| --- | --- | --- |
| Total Price | $119.95 | $239.95 |
| Shipping & Handling | FREE | FREE |
| #of bottles total | 6 | 12 |
| Avg Price per bottle | $19.99 | $20 |
If you want to space out your spice, they have single bottle boxes for their supre hots as well. You get the same amount of high heat hot sauce, just spaced out over time and, for some reason, they are more expensive.
1 Bottle per box
| | 6 Months | 12 Months |
| --- | --- | --- |
| Total Price | $149.95 | $289.95 |
| Shipping & Handling | FREE | FREE |
| #of bottles total | 6 | 12 |
| Avg Price per bottle | $24.99 | $24.16 |
So, Is the heat worth the price?
Overall, we say yes, Armadillo Pepper is worth the price.
In general, premium hot sauces, especially small batch manufactured sauces with unusual or exotic ingredients, tend to command a premium retail price. More premium ingredients and hotter tastes means higher costs, all things being even.
Obviously it depends on the brand, product and any relevant sales going on but for a good brand, including shipping and tax, you can generally expect to pay between $12-15+ per bottle.
But when you get down to it, pure price isn't really what these boxed sets are about.
These boxes are about receiving a curated selection of hot sauces you may otherwise have never tried, delivered right to your door. The name of the game is convenience and the discovery of new tastes and flavors that will tickle as well as torture your taste buds.
On that front, Armadillo Pepper delivers the goods at a price that makes sense, especially for the two bottle regular hot sauce of the month club boxes. The boxes are well made, the quality is high and customers enjoy their spicy and tasty selections (many of which you can't find so easily on your own).
That said, we did find it unusual that the Super Hots boxes are so much more expensive, especially the single bottle boxes. At that price point ($20+ per bottle), we'd really only recommend those mainly to fans of hardcore heat who are really looking to diversify their no-doubt scorched palates with new high heat challenges delivered every month to their doorstep.
Some competitors also offer month to month, pay as you go plans so customers can try out the service with minimal risk, which is something that Armadillo Pepper currently lacks and we think would go a long way in minimizing the up front investment from potential customers.
That said, we appreciate the free shipping, which is always nice, and we really like the fact that Armadillo Pepper doesn't automatically renew your box subscription, so you don't have to remember to cancel to avoid getting rebilled.
Bottom line on price: In terms of pure value for money, we recommend you select the regular two bottle Hot Sauce of the Month Club box, as not only will you get the convenience and delight of new product discovery, but you will get a slight per bottle discount of a couple dollars over buying it yourself.
How it works
Armadillo Pepper's Hot Sauce Club is pretty straightforward.
Once you check out the box option you want, you have the option of including a note or special instructions that might be relevant (a definite plus and not something that's too common with these kinds of boxes).
After that, they'll ship your first box within a couple days and you should receive it shortly thereafter, mail permitting. You'll then receive your boxes in subsequent months.
What's in the Box
Two words: pure sauce.
Each package contains either one or two hot sauces, depending on your order.
You get a variety of hot sauces, some spicier than others. The company does try to mix it up a bit between offering medium and hot sauces, which we like since many hot sauce producers at this premium level aren't always just about the heat. Many offer taste selections that can be quite delicious and people looking for pure heat might miss them.
If you do like to bring the fire, we'd suggest you check out the Super Hots monthly box since it's more about the high intensity.
You can also order a customized gift message in case you're giving this as a gift to someone, or you just like writing yourself messages.
What kind of sauces do they offer
Armadillo Pepper sources its hot sauces mainly from small, craft hot sauce producers in the United States, which we really like. In essence, they send out full sized bottles (5 Fl Oz/148ml) of premium hot sauces you probably won't find at a supermarket near you.
The hot sauces you are likely to get are better known amongst hot sauce aficionados and typically use more premium ingredients and/or have a higher heat intensity than the more inexpensive, mass manufactured hot sauces that are more widely available.
For example, you might find sauces that have added whiskey, various spices, and even fruits to enhance their flavor profile and tanginess.
Oh, and don't worry – they also have the usual colorful names to help tastefully decorate your shelves, like Mad Dog 357, Hell Fire, Angry Goat, Colon Blow and more.
If you're really into the heat, or know someone who is, you can order the more expensive Super Hots boxes which include higher-intensity hot sauces. These are sauces typically made from higher Scoville ingredients like reaper, ghost and scorpion peppers and are meant for people who love the heat.
One thing we really like is that Armadillo Pepper has a fairly extensive video collection on their YouTube channel where they review the various sauces and products they sell, so if you want to get a good idea of the types of sauces you might receive you can check them out.
Who picks out the sauce?
The company does, based on their experiences as BBQ and hot sauce enthusiasts and based on their inventory of hot sauces that they sell.
What if my package comes broken?
If you've ever sent out or received packages with glass items you'd know that, well, things happen. Hot sauces, unfortunately, can leave something of a hot mess when they break.
While Armadillo Pepper packaging seemed pretty well made to us, it is just cardboard and bottles may break in transit. Luckily the company has a pretty responsive customer service team and a comprehensive satisfaction guarantee, which we are impressed by so if you send them a photo of the damage they will refund or replace the damaged item(s).
Giftability
We think Armadillo Pepper's Hot Sauce of the Month Club is pretty giftable.
While not the most inexpensive monthly hot sauce box out there, they make it quite easy to send to someone as a gift.
Once you add your selection to cart you can not only instantly add a special message, which is nice, but you can leave special instructions that the team will try and fulfil through their on-staff gift specialists, which is cool and not so common with these types of services.
Conclusion
If you're new to hot sauces or are looking to discover something new to bring the fire, Armadillo Pepper's monthly boxes of premium hot sauces from craft makers might be what you're looking for. While you shouldn't expect an enormous discount over retail prices, the convenience and range of unusual and super tangy/spicy sensations make this Hot Sauce Club worth joining.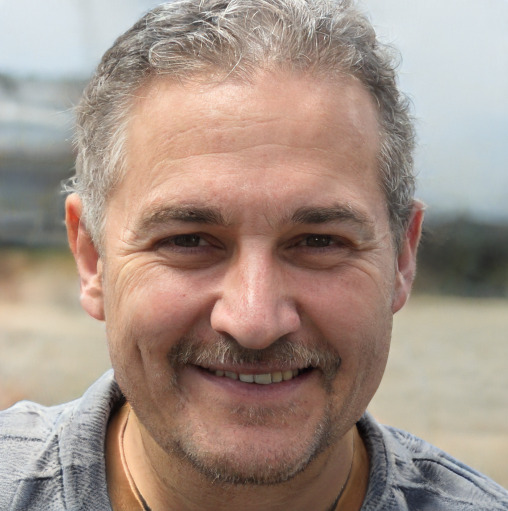 Bill Ross – A pitmaster and smoker enthusiast, Bill served up delicious brisket and ribs for almost 15 years around the great state of Florida before becoming our go-to expert for all things BBQed, smoked and/or marbled. When he's not checking the bark on his brisket, he can usually be found fishing or reading.