Hot sauce lovers are nothing if not a dedicated bunch.
Whether adding some flavor to a plate of scrambled eggs or giving some much needed kick to some wings, for chiliheads there hardly ever seems to be a situation that doesn't call for a dash of hot sauce.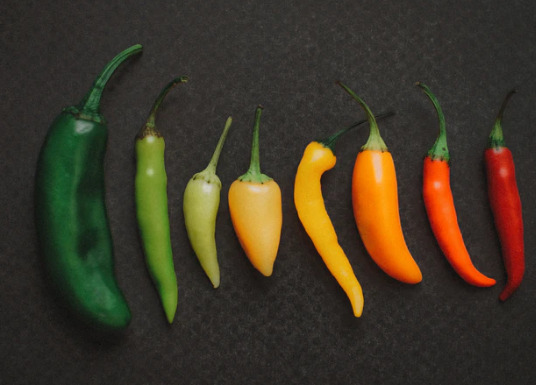 For those of use who like to regularly sprinkle a little liquid fire on our food, we live in a golden age. No longer do we need to settle for the usual tabasco sauces we find at the store. As hot sauce continues to grow as a condiment of choice, more and more artisanal companies are getting into the game and delivering products with a wide variety of heat profiles and tastes. From superhot extracts to sauces with hints of exotic fruits, it seems companies are trying to outdo themselves in creating ever more flavorful and spicy sauces for your consumption.
But with so much variety, the choice can be overwhelming.
A hot sauce subscription can be a good solution to this problem.
Whether you're an experienced connoisseur looking for some new heat or new looking to broaden your flavor horizons, hot sauce of the month clubs can be a great way to discover new scoville scorchers and add some sizzle to your mealtime. To help you find one that's right for you, we've compiled a list of our favorites.
In a hurry? Check out our picks
Best Balance of Heat and Flavor – Fuego Box Pain Seeker
Delight and torture those tastebuds
Fuego Box is a hot sauce subscription box that knows how to balance tangy sauciness with scoville sizzle.
While the company does have an impressive selection of small batch hot sauces to choose from, where it really shines is in its ability to find and deliver intense sauces that won't sacrifice flavor.
Like any good quality hot sauce club, Fuego Box stays away from novelty extracts due to their chemical flavor. Instead, if you want it hot the company will select sauces that use high scoville peppers (like reapers, ghosts, scorpions) in combination with unique ingredients to bring the heat while still bringing the taste. In fact, from what we've seen, some of their super hots will easily clear 1.5M scoville units.
Check out our in-depth review of Fuego Box
Bottom Line: Yes, you can probably find hotter sauces, but if you ever wanted to try an impressive hot sauce made from scorpion peppers, goji berries, cilantro, onion and lime juice, give Fuego Box a try.
Best Craft Hot Sauces – Armadillo Pepper Hot Sauce of the Month Club
Sizzling scovilles meet southern sensibilities
From the fiery gumbos of Louisiana to Nashville-style hot chicken, the Southern US loves it spicy and knows its sauce.
It's no surprise, then, that a plucky bunch of Southern chiliheads would use their love of hot sauce to curate a selection of fine, artisanal hot sauces. Really, who better?
Armadillo Pepper does curate some fine sauces in their boxes. These are artisanal hot sauces that are well known amongst hot sauce aficionados that typically use more premium ingredients than you might find elsewhere, such as whiskey, honey, various spices, and even fruits.
And don't worry, their southern hospitality and sensibilities won't preclude you from receiving those colorfully hot sauces, either – so you can make room for some Colon Blow.
While the company does have a higher heat option, their Super Hots club, we just feel the variety of tangy flavors and value for money really rests in the regular, flavor-oriented boxes.
Check out our in-depth review of Armadillo Pepper
Bottom Line: Armadillo Pepper's curation of tangy, fiery and interesting hot sauces will add a much needed flavorful kick to your next Jambalaya and goes to show that, as with football, the South knows how to bring the heat.
Best British Hot Sauces (& More) – Flaming Licks
UK Hot Sauces? It's more likely than you think…and worth a try
Sure, the UK might be known for its rain, but that doesn't mean the Brits can't bring the heat.
Founded by a hot sauce maker and a former punk violinist (yes, it's a thing), Flaming Licks scours the United Kingdom in the search for unique and flavorful offerings from small batch producers of spicy condiments.
Flaming Licks doesn't just send out hot sauces, either. Their monthly subscription boxes will send you Carribean-style chilli sauces, chilli infused jams, fiery chutneys and marinades, Scotch Pepper Sauces and hot pickled gherkins so you can torch your tongue with the best fiery products the UK has to offer.
Interestingly, the company does have a vegan offering, so if you (or someone you care about) follow a plant based lifestyle you can get your sizzle on as well.
It also sends out its boxes free in the UK and, for a £7 flat rate shipping fee, to the US and EU, so chiliheads looking to take their experiences internationally need not miss out.
Check out our in-depth review of Flaming Licks
Bottom Line: If you're looking to add some made in the UK fiery condiments to your collection of hot sauces, Flaming Licks delivers a selection from some of Britain's finest craft producers. They're also vegan friendly.
Most Subscription Flexibility – Heat Hot Sauce Shop
From frequency to intensity, there's a lot to customize at Heat Hot Sauce Shop
One of the more annoying things about subscription boxes is that we, as customers, aren't one size fits all.
Yes, they are a great and convenient way to discover new products and have then delivered to your door every month. When it comes to hot sauces in particular, some people want hotter sauces, some people may want milder more flavorful sauces and some…well, aren't sure. Similarly, some people want as much sauce as they can get, while others are just dipping their toes in and aren't looking to spend so much each month and don't mind receiving fewer bottles.
That's why it's nice to find a hot sauce of the month club like Heat Hot Sauce Shop that gives members a lot of flexibility in the type of monthly box they would like to receive. You can select how long you'd like to subscribe for (from month to month to a year) and how frequently (monthly or quarterly), whether you'd like to auto renew your subscription, how many bottles you'd like to receive (3 or 1), and the intensity of the sauce you'd prefer (mild/medium, extra hot or a mixture).
All told, there are about 30 different possibilities for subscription boxes, all of which contain a curated selection of artisanal hot sauces from around the US and the world. We're talking African-style Perri Perri, tantalizing Thai chili sauces, and even some multi-million non-extract scoville colon crashers.
As a bonus, every month you'll get club perks with their online store, such as free shipping codes and early access to new selections.
Check out our in-depth review of Heat Hot Sauce Shop
Bottom Line: If you're someone who would like more choice in their subscription box while still getting premium quality hot sauces, you need to take a look at California's own Heat Hot Sauce Shop.
Our Picks, Compared
| | Fuego Box Pain Seeker | Armadillo Pepper | Flaming Licks | Heat Hot Sauce Shop |
| --- | --- | --- | --- | --- |
| Artisanal Hot Sauces | ✔ | ✔ | ✔ | ✔ |
| Auto renews | ✔ | ❌ | ✔ | Optional |
| Full Size Bottles | ✔ | ✔ | ✔ | ✔ |
| Free Shipping | ✔ | ✔ | UK only | ✔ |
| Number of Bottles | 2 | 2 or 1 | 3 items | 3 or 1 |
| Heat | ⭐⭐⭐⭐ | ⭐⭐⭐ | ⭐⭐⭐ | ⭐⭐⭐ |
| Flavor | ⭐⭐⭐1/2 | ⭐⭐⭐⭐ | ⭐⭐⭐⭐ | ⭐⭐⭐⭐ |
What we look for in a hot sauce club
Heat vs. Flavor
When it comes to hot sauces, obviously you want some heat – otherwise there's no point, we're not after ketchup here.
If you want pure heat, it's not hard to find some novelty multi-million scoville extracts. The problem is that while they can deliver a nice burn, they don't always taste so good, with many having a somewhat unpleasant chemical tang. For these hot sauces, flavor is secondary to heat, if a consideration at all.
We think if we're going to subscribe to a club that will send you bottles of hot sauce every month, we'd like some unique flavor to it as well as sizzle.
When we picked the best clubs we mainly picked hot sauce clubs that had a variety of sauces that contained spices and seasonings that would compliment pepper flavor and heat, with more consideration to those that have access to ingredients that are unusual or difficult to find.
Size of bottles
It's no secret – subscription boxes aren't exactly cheap.
You're not subscribing to save money on your grocery list, you subscribe because you want to discover new flavors that you can't get otherwise and have them delivered to your house. We don't feel there's much point in finding a new, hard to find hot sauce if you don't get enough of it to enjoy, since it's kind of a tease.
That's why we only considered subscription boxes with full sized, 5 oz (148 ml) bottles. You'll have enough hot sauce to spread on a few meals and have the opportunity to determine if you really like the selections.
How many bottles per box
There are less expensive hot sauce boxes out there that only offer one, premium brand per month, and obviously not everyone will go through multiple hot sauce bottle per month.
When we made our selection, however, we chose hot sauce clubs that offer at least a couple bottles per box. There are two reasons for this:
Pricewise you typically get a better price discount per bottle with more volume, which in turn increases the value of the subscription box
More bottles per month let you explore more hot sauce flavors per month, compare what you receive and get a better sense of what's out there
What kind of sauces
When we made our selection we picked clubs that tend to send out hot sauces that eschew the traditional brands you might find in a store near you for more exotic offerings. That is, sauces that are from artisanal brands, contain unusual or exotic ingredients, or have rather unique flavor profiles.
After all, what's the point of these hot sauce clubs if they just send you the same old products you can get in a supermarket?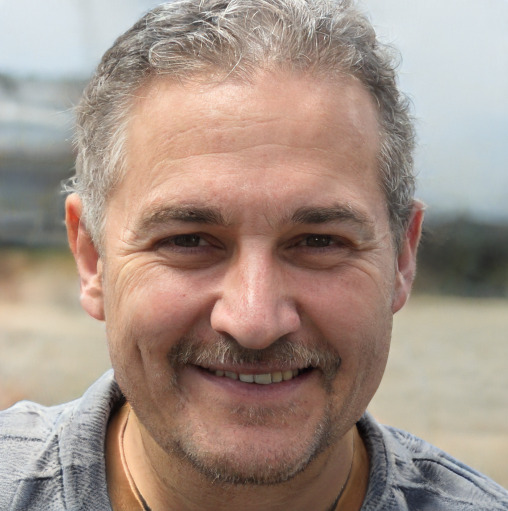 Bill Ross – A pitmaster and smoker enthusiast, Bill served up delicious brisket and ribs for almost 15 years around the great state of Florida before becoming our go-to expert for all things BBQed, smoked and/or marbled. When he's not checking the bark on his brisket, he can usually be found fishing or reading.