Wine is always a popular drink.
It never really goes out of style and it's always welcome- whether as a gift or just to have around. But sometimes you want something a little more special, a little different or even a little more personal than what you might get from the store.
Now, you could spend a lot on a rare bottle of wine…or you could learn to make your own. Like craft beer, home winemaking is a popular and fast growing hobby that's fun, interesting and comes with a very solid payoff at the end.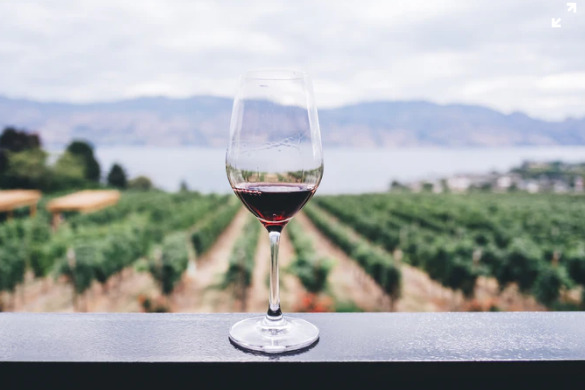 Wine isn't as hard to make as people often think. it's simple enough to make at home- if you have the right equipment and ingredients. Wine making kits can be a big help in that regard- a good home wine making kit will come with everything you need to make your own vino from the comfort of your house and walk you through the process while you do it.

As you might imagine, not all wine making kits are created equal. Some are better than others, or have features that others might lack. Here are our picks for the best wine making kits on the market.
In a Rush? Check out our wine making picks
Best for Beginners – Master Vintner Small Batch Wine Starter Kit
Even world-class vintners have to start somewhere.
| | |
| --- | --- |
| What We Like | What We Don't |
| Complete wine making kit – it comes with all the equipment and ingredients you need | Wine bottles not included |
| Kit is easy to use, has clear instructions to help you get started | Hardware is functional but average quality, will need to be upgraded if you get serious |
| Makes a moderate amount of wine (1 gallon) | |
| Equipment can be repurposed for beer brewing | |
| Affordable | |
In most hobbies, the term "beginners kit" is used to describe a stripped-down, simplified version of the real thing. Not in this case – the Master Vintner Wine Making Starter Kit is a fantastic entry to the world of wine making.

To start with, this is a complete wine making kit. For less than $100, it comes with everything a new vintner will need to get started, such as fermenters, wine making ingredients, corkers, and corks. One thing it doesn't include, sadly, is wine bottles so you'll have to find those on your own.
Since it is a beginners kit, the hardware included is functional and does the job well, although it's not the most high quality wine making equipment out there. If you decided to get serious about your wine making and start producing it more regularly or with larger batches, you'll probably want to upgrade to larger and better quality cylinders, wine thieves and such.
We found the instructions to be clear, and easy to use, even for beginners, and the kit does produce a moderate amount of wine – one gallon, or five bottles. Sure, you won't be starting your own boutique wine label with this kit, but we think this is a fine amount to start off with for beginners. It limits how much you waste if things go wrong, but you can still produce enough to entertain friends and family if (when) things go right.
You can choose from a variety of popular wine recipes, including Cabernet Sauvignon, Moscato, Pinot Grigio, Chardonnay and Merlot. And, in the end, if you decide that wine making isn't for you, you can actually repurpose much of the kit for beer making.
Bottom Line: If you're just getting started with making wine, Master Vintner's Small Batch Wine Starter Kit is an affordable and easy way of dipping your toe into vinification.
Best Fruit Wine Making Kit – North Mountain Wine From Fruit Kit (3 Gallon)
| | |
| --- | --- |
| What We Like | What We Don't |
| All the equipment and additives you need to more easily make quality fruit wine | A little pricey at $149.99 |
| Comprehensive instructions | Bottles not included |
| Comes with recipe book with 100 fruit recipes | |
| Easy to use equipment | |
| Enough supplies to make 30 gallons of wine, enough to learn on and start producing | |
If you want to expand your home wine making skills a bit, want to explore a wider range of flavor, or just happen to have a lot of fruit lying around, you might want to try fermenting some fruit wine, a.k.a country wine.
While it's true that you can, in fact, make wine from just about anything with enough sugar in it to ferment- melons, peaches, and even tomatoes, for example – wine grapes have a better balance of acid, tannin and sugar to make producing wine a lot simpler. To compensate and prevent your wine from becoming too dry, too bitter or from producing too much hydrogen sulfide, fruit wines require more additives to be used that can make the whole process a lot more involved and complicated, especially for the home wine maker.
North Mountain's Wine From Fruit Kit is a kit designed specifically to make producing fruit wine at home a lot easier and might be just what you need to explore the wilder side of wine. It's not exactly cheap, at $149.99, but it does come with all the equipment, additives and chemicals you'll need to start making your own fruit wine- the only thing you'll really need to supply is the fruit and some bottles (unfortunately, they're sold separately).
In addition to your usual wine making paraphernalia like fermenters, jugs, wine thieves, test jars, montrachet yeast, corkers and bottle fillers, the Wine From Fruit Kit also includes important additives to help produce better quality (and drinkable) wine from non-grape fruits, like acid blends, tannins, pectin enzymes, extra Campden Tablets and so on.
You'll also get good, comprehensive instructions to guide you through the wine making process, as well as North Mountain's own recipe book- which contains recipes for more than a hundred different fruit wines.
The company produces several sizes of kits, but we'd go with North Mountain's 3 Gallon fruit wine making kit as it has enough material to produce roughly 30 gallons of fruit wine. That will give you enough there to get you started experimenting and then to the point of making fruit wine you can be proud of.
Bottom Line: If you're looking to escape the grape and try your hand at making some country wines at home, we have no trouble recommending North Mountain's 3 Gallon Wine from Fruit Kit. It's not the home wine making option out there, but it is specifically designed for fruit wine and does a good job at giving you everything you need right off the bat so you can worry less and ferment more. 
Best for Gifting- DIY My Wine Co. Wine Making Kit
| | |
| --- | --- |
| What We Like | What We Don't |
| Quick brewing time | Non-reusable |
| Clear and easy instructions | Only 2 varieties available |
| Affordable | |
| Easy storage and clean up | |
| Simple process | |
| All in one kit | |
If you know someone who loves drinking wine and are looking to give them a fun wine making experience, DIY My Wine Co. 's Wine Making Kits make an affordable and super-easy to use gift.
For just $29.95, DIY My Wine Co. kits come with everything you need to get started fermenting your own wine.
Unlike more expensive kits, each box is self-contained and uses disposable equipment to keep costs low and make the whole process super easy. Instead of using jugs, fermentors, siphons and so on, you simply add the included packets of yeast and fining agents to the included wine making juice in a fermenting bag and just add water. After you let it sit for about 3 weeks, occasionally releasing CO2, shaking and periodically adding ingredients, you should have about a gallon of wine ready to drink.
The serving bag even comes with it's own spigot and inserts nicely into the original box. That's right, you now have your very own, homemade boxed wine.
The resulting wine is pretty good, especially for what ends up being essentially boxed wine. In our experience, we found it tasted like a store bought wine.
Now, this kit isn't ideal if you're looking to make home wine as a hobby. Each box is one time use, the wines are somewhat limited (pinot grigio and cabernet sauvignon) and if you're looking to experiment with making different wines you'll want sturdier, reusable hardware to get the most out of your money and will definitely want more control over the ingredients.
DIY My Wine Co. really shines as a gift, however, particularly to friends who have never tried wine making before.
These kits make it super easy and convenient to start making wine and the payoff is quick – generally taking only about 3 weeks to be able to drink the results. The instructions are clear and easy to read, with some explanation on what's going on for those interested in it, and the process itself is generally quite simple and uninvolved, perfect for novices – mostly it's mixing packets into a bag of juice and occasionally shaking it and releasing CO2.
There also aren't tons of jugs, tubes, siphons and bottles to clutter up your recipient's house or that they'll have to get rid of later.
Bottom Line: If you're looking for an affordable gift for the wine lover in your life that will also give them an fun, tasty and memorable experience, DIY My Wine Co. is definitely worth a try. 
Best for More Serious Hobbyists – Winemakers Depot Ultimate Wine Making Equipment Kit (6 Gal.)
Many wine making kits aren't designed for frequent reuse. They're hard to clean and really aren't designed for long term use, spouting leaks and being made of thinner materials to keep costs low. If you've already tried your hand at home wine making kits and have already decided you liked it, then it's time to get a little more serious and invest in more durable and lasting equipment like the Winemakers Depot Ultimate Wine Making Equipment Kit.
At $170.00, right off the bat the price should tell you that this isn't a home wine making kit for dabbling. You also don't get much in the way of instructions, ingredients or recipes. The expectation is that you already have some familiarity and experience with setting up and preparing your fermentation equipment and are ready to start producing wine.
What you do get, on the other hand, is higher quality and more durable equipment designed for producing larger batches of wine than your usual kits – you can reasonably expect to produce about 6 gallons or 30 bottles at a time.
The overall idea with this kit is to provide someone looking to step up their home wine making game with many of the typical upgrades they would have to get on their own in a single, all-inclusive and ready to use kit.
And the Ultimate Wine Making Equipment Kit does so very well.
For example, you'll get a heavy duty, thick glass 6 gallon carboy (resists scratching and is more impermeable to oxygen than plastic), a Ferrari automatic bottle filler (preventing overspill when filling bottles), a heavier duty plastic wine thief, and even an auto siphon (rather than a racking cane). You can even upgrade your siphoning equipment to ½" diameter instead of 3/8″, to improve flow.
Bottom Line: While it is a little more expensive and doesn't hold your hand, if you've gotten a taste of wine making, and liked it, and are looking to produce more of your own wine the Winemakers Depot Ultimate Wine Making Equipment Kit contains better quality, longer-lasting hardware and produces more wine than the usual beginners kits. It's everything you need (and more) to take things to the next fermenting level. 
Our Picks, Compared
Master Vinter Small Batch
North Mountain wine from fruit
DIY My Wine Co.
Winemakers Depot Ultimate
Price
$99.99
$149.99
$29.95
$189.99
Size
1 Gal
3 Gal
about 1 Gal (4L)
6 Gal
Wine produced per batch
5 bottles
15 bottles
5 bottles
30 bottles
Equipment
Fermenter, carboy, hydrometer, auto-siphon, wine thief, bottle filler, sanitizer & more
Fermenter, carboy, hydrometer, auto-siphon, wine thief, sanitizer, fruit wine enzymes and ingredients, & more
Fermenting bag, wine making juice, enzymes and ingredients, box with tap
Fermenter (glass), carboy (glass), metal degasser, double lever corker, hydrometer, three piece wine thief, auto siphon,
sanitizer & cleaners, floating thermometer, Ferrari bottle filler & more
Instructions
✔
✔
✔
❌
Designed for
Grape Wine
Fruit Wine
Grape Wine
Grape Wine
Picking out a home wine making kit
Now, before you start making your wine- before you even start seriously looking at kits!- you have to ask yourself a few questions. These questions will be a huge help in deciding which kit is the right one for you and your needs.
How much time can I/do I want to dedicate to this?
Like beer making, home wine making can either be a novel, fun experience that you try once or twice or become a passionate hobby. Not counting research and preparation, as well as the typical learning curve, each batch of wine can take several weeks to ferment and, depending on how much you want to experiment, wine making can take up a significant amount of your time.
Those who are unsure or just looking to try it once might be better served by smaller or even fool-proof disposable kits at first, as they tend to be easy to get started and relatively inexpensive, making them pretty low risk in terms of time and money.
Those looking to do this as a longer-term hobby are probably better served by investing more money into more sophisticated kits with more long lasting hardware, as you'll want them to last through multiple batches and experiments.
Price
Yes, we know, this seems like the first question you should ask yourself. Home wine making kits aren't all that expensive, you can generally get a basic one for about $50 and even a good model that will last you a few batches shouldn't be much more than $200. That said, you don't want to waste your money buying more than you need if it turns out you're not all that interested in winemaking.
What kind of wine do I want to make
Whether you want to try making traditional, grape wine, try your hand at fruit wine or even try to make wine out of more unusual ingredients (dandelions, for example), your choice may have an effect on the type of ingredients you'll need.
Most kits are set up for grape wines, as they're the most traditional and popular, therefore if you're trying to produce something like a fruit wine you'll need to pick up extra ingredients (pectinase, for example) on your own and adjust your fermenting, or get a kit specifically designed for it.
What's my skill level?
If you've never attempted winemaking or home brewing before, and are coming in with absolutely zero knowledge, then you'll want a kit that's as easy to use as possible. Some kits are super-easy to get started making wine, amounting to little more than adding your additives to grape juice and letting it ferment, while other kits have lots of hardware to fiddle around with and adjust.
How interested or comfortable you are with tubes, hoses, syphons and hydrometers, for example, may be a factor in the level of complexity of the kit you should choose.
The size of the kit may also be something that you should weight against your skill level and experience. If you're just starting out you may want to start with a smaller kit that produces less wine, since you'll probably end up making a few less-than-drinkable batches at first.
As your confidence, interest and skill level increases and you have the desire to try making different wines or a greater volume of wine, you can then invest in new, more complex hardware to upgrade your set up or buy more sophisticated all in one kits.
How much room do I have for this hobby?
Given that most home wine making kits come with fermenters, carboys, siphons, tubes and so on, they can take up a decent footprint.
If you live in an apartment or a smaller house, you may be limited in the size and sophistication of your wine making set up and would be best served by opting for smaller, 1-3 gallon wine making kits.
What makes a good home wine making kit?
Well, first and foremost, a good home wine making kit has to have the right equipment.
To make wine you'll need, at a bare minimum:

Primary Fermenter: That is, an open-topped container to hold the mixture while it ferments. The open top allows access for stirring and punching down grape skins, and gives the wine air during the fermentation process. Your primary fermenter might be a large jug (for smaller batches) or even a large bucket for bigger batches.

Carboy with Bung or airlock: A carboy is an airtight container where the fermented wine can mature. The bung or airlock is used to maintain an airfree environment while still being able to relieve air pressure as necessary.
Hydrometer – A hydrometer measures the specific gravity of your wine, particularly measuring the amount of sugar in the liquid, which in turn gives you a good idea of the alcohol by volume of the wine you're making. Unless a wine kit comes with premixed juices and/or pre-measured ingredients, you'll probably want a hydrometer included to help you better control sweetness/dryness and ABV.
Racking Cane and transfer tube: Designed to transfer the wine from the fermenter to the carboy while leaving out the sediment that will have settled to the bottom during fermentation. Most kits will come with plastic racking canes, some may be made of steel for durability.
Ingredients: This can mean crushed grapes, grape juice, grape concentrate or a mixture of juice and concentrate. Some kits provide their own ingredients in easy to use packets, while more advanced kits assume you already have some knowledge and ability to source it yourself. Generally speaking, most kits aimed at beginners will have their own concentrate for ease of use.
Now, strictly speaking, this is all you need to make wine. Something to ferment, something to safely ferment it in, and something to store it in while it ages. That's basically how wine was made for millenia, from ancient Greece (or Georgia, depending on who you ask) practically to the modern day.
But using a barebones setup is not only more difficult and time consuming for the user, but risks producing an inferior wine. Most kits have a lot of extra components to speed up and improve the process and overall experience of wine making.Some examples are:

Oak chips/oak powder: Traditionally, wine is matured in oak casks, imparting a bit of the wood's flavor to the finished wine. Chips and powders (known as oak alternatives) can reproduce this for smaller batches of wine.
Bottle Filler: Unless you're comfortable using funnels and syphon hoses, you'll probably want a bottle filler. Usually gravity-fed (in kits at least), bottle fillers transfer wine into bottles quickly and with a minimum of spillage.
Sanitizers and cleaning materials: Cleanliness is next to godliness, they say. After all, you don't want the last batch influencing the taste of the next one. Some kits assume you can keep things clean yourself, others provide specific tools and wine-friendly sanitizers (like Star San) to help you out and prevent damage.
Wine thief – a fun name for a smallish tube-shaped tool that helps you extract a sample of wine from your carboy, fermenter or barrel.
Additives: These are yeasts as well as various nutrients, enzymes and other chemical wonders designed to speed up the process of fermentation, kill bacteria, prevent oxidation, control sulfides, control acidity, break down pectins and so on..
Bottles and Corker: You have to store your wine in something. Few kits come with bottles, as they're quite bulky and expensive. But some come with a corker, which helps you snugly fit corks into your bottles.
The number and quality of these components depends on the level of sophistication of your wine-kit. The more components a kit has the more complex they are to set up but can make the process of making wine easier to deal with in the long run, possibly even affecting the taste of the final product. Not all kits have every item, and it's up to you to decide how much you're willing to pay, what you need and what you can do without.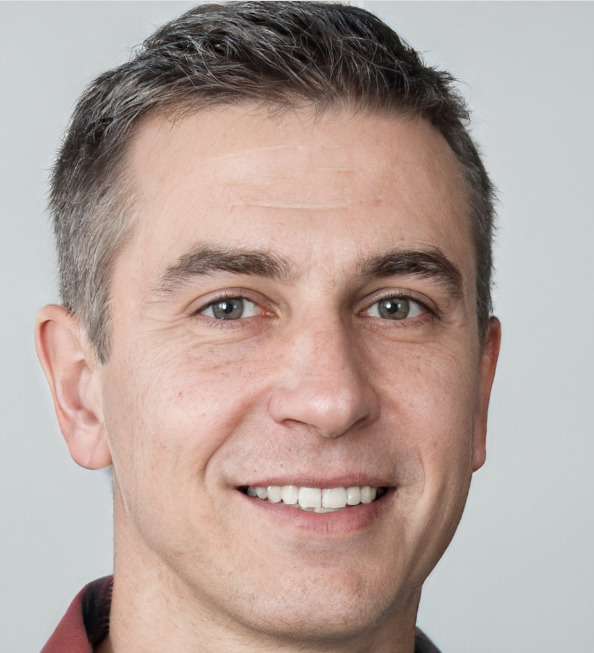 Greg Fowler – From Ginza Marys to Bloody Aztecs to cool Kriek lambics, Greg has served it all working first as a bartender and then as part of a craft beer company. Our go to guy for all things alcohol, when he's not on the clock he's usually working on his next batch of home brewed lager.