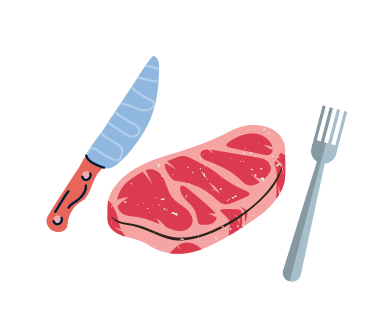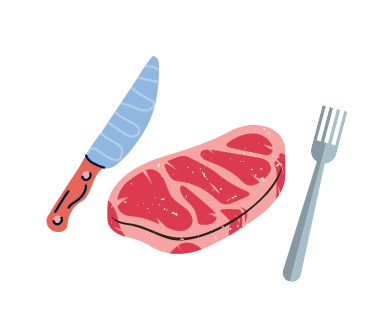 Snake River Farms
American Wagyu (and More) to You
Founded in 1968 and based in Eastern Idaho, Snake River Farms is a premium provider of sustainable and grass fed USDA Prime and American Wagyu beef, as well as kurobuta pork in the United States. They supply a number of high quality premium meat retailers and fine restaurants, some with coveted Michelin star ratings.
We decided to check their offerings out to see if there's enough meat on the bone here to be worth their price.
Price
Note: All prices correct as of writing. All prices in USD.
Now, there's no getting around it – delicious or no, this meat is gonna cost you.
And that makes sense.
Wagyu beef (American or no) and Kurobuta Pork are not exactly known for being inexpensive. Really, if the meat was cheaper it would set off some alarms and if you're looking for this level of meat you're already probably aware that you're going to pay for quality.
To give you an idea of the kinds of prices you might find, we listed a few options below. Take a deep breath, now:
American Wagyu
| | |
| --- | --- |
| New York Strip End Cut | $50.00 |
| New York Strip Gold Grade (BSM 9+) | $80.00 |
| Brisket Gold Grade 16-18 (BSM 9+) | $219.00 |
| Ribeye 1.5″ thick (~16 oz) | $99.00 |
Kurobuta Pork
| | |
| --- | --- |
| Bone in Ham (~16 lbs) | $179.00 |
| Shoulder (~14 lbs) | $129.00 |
| Rack of Pork (~6 lbs) | $129.00 |
| Pork Loin Roast (~1.75 lbs) | $35.00 |
Now, if these prices make you gasp and clutch at your chest, but you still want to try some high quality meats, Snake River Farms does offer a few more casual, less expensive options.
American Wagyu
| | |
| --- | --- |
| Hot Dogs (1 LB) | $12.00 |
| Ground Beef (1LB) | $14.00 |
| Hamburger Patties (1LB) | $14.00 |
| Hot Dogs (5LB) | $49.00 |
Kurobuta Pork
| | |
| --- | --- |
| Pork Chops | $16.00 |
| Frenched Pork Chop (bone in) | $18.00 |
| Bacon (1.5LB, min 2 packs) | $27.00 ea |
These aren't as impressive to cook up as tomahawk steaks or prime rib, but we think you can try out them on your grill or in your kitchen without that much risk to your wallet and should give you a good Wagyu or Kurobuta experience
But is it really worth the money?
Like we said, in an absolute sense, these prices aren't cheap. That said, the quality of meat you get here isn't what you might find at your local butcher, either. And if you you tried getting these at a restaurant, well, fuggetaboutit. You could easily drop $100-120 on a 16 oz American Wagyu steak alone.
That said, if you compare Snake River Farms to other companies offering like-quality American Wagyu and Kurobuta pork, you'll find that their prices are competitive, and sometimes even a little cheaper.
On top of that, Snake River Farms puts a lot of effort in making sure their meat is sourced and produced at a level of quality that matches their price.
For one thing, the Wagyu beef on offer is hormone free and comes from sustainably sourced and grass fed Japanese/Angus hybrids that are carefully raised in small ranches.
The Kurobuta pork they offer is from heritage quality Berkshire hogs that are also hormone free and sustainably sourced.
The resulting meat is far higher in quality, flavor and tenderness than even comparable USDA Prime cuts.
There is no doubt that regardless of the product you end up buying, you will taste where your money is going.
How does ordering work?
When you order, your package will ship within a couple days and, because they work with FedEx packages usually arrive within about a day or so of when they say they will.
Arriving on time is kind of nice when you're paying these prices, even if it's not so usual with other companies.
The company is also pretty flexible with orders. You can set a delay on your delivery date for up to a month (in case you need to find room for it all) and you can change or add your order up to 2 business days before it ships out.
You can even send a gift message if you're buying for someone else, or just want to send yourself a nice greeting, which is thoughtful.
Beef and Beef/Pork Subscriptions will ship frozen on ice. If you can't eat 5+ cuts of meat at once, you can keep them in the freezer for about about 6 months or for 2 weeks in the fridge.
The dry-aged subscriptions ship fresh on gel packs, meaning you can keep them for about a week in the fridge before having to cook them. You technically can, but shouldn't, freeze them since the meat can be damaged by ice crystal formation, ruining it's texture.
There's no need to worry too much about spoilage since they tend to send their packages out in a pretty well-made and insulated box. We found it to be pretty solidly packaged and the meat was still cold and frozen when we opened it, probably due to the thermal-cooling pads they put in there.
They also put in dry ice to help cool it down, although that was somewhat melted when we opened it, which is to be expected given transit times. The gel packs, obviously, were still there and coolish to the touch by the time we got to them.
That said, we do have one issue and that is shipping- it's not free. Packages of frozen meat tend to be heavy and urgent and, therefore, expensive to ship. That cost is on top of whatever it is you bought and it can add up – while ground shipping is only about $9.99 (flat rate), if you order the dry aged meat it is sent by expedited air, which is another $50 on top of whatever you paid, so be prepared.
What is Snake River Farms wagyu beef like?

Quality cows make quality beef
Well to start with, Snake River Farms sells American Wagyu beef.
That means they source their meat from hybrids of Japanese cattle crossbred with Angus cows. The resulting meat from this East-Meets-West breeding still has incredible marbling and tenderness, but tends to be less rich and fatty than traditional Japanese Wagyu.
Ultimately, the taste tends to be less umami and has a more familiar, beefiness that is less intensely overwhelming than Japanese Wagyu can be, which is nice because it lets you enjoy larger cuts of meat.
Part of the whole Wagyu thing is to minimize stress and cortisol in a well fed cow to produce better meat and marbling. Snake River Farms continues this fine tradition by sustainably sourcing their cows from select local ranches where the cattle are carefully raised without growth promotants or hormones.
These cows are grass fed the first year of their lives and then given a mixed diet thereafter. You should note, however, it's not what's called grass finished beef, because the cows didn't spend their lives eating only grass. While we didn't mind it at all and don't think it much affected the flavor of the beef, at this price point you should probably know that.
The Cuts
Snake River Farms tends to use the Japanese Beef Marbling Standard (BMS) when it comes to assessing its meat quality and marbling. A little different than the USDA standards you might be used to, BMS ranks meat from 0-12 instead of Select, Choice and Prime.
As a rough comparison, USDA Select is around BMS 0-1, USDA Choice is BMS 2-3 and USDA Prime is approximately BMS 4-5.
Snake River primarily sells two kinds of American Wagyu beef: Black Grade (BMS – 6 to 8) and Gold grade (BMS 9+).
If you're familiar with and love USDA prime, well, these meats tend to be more marbled and tender than that. Right off the bat you'll notice the marbling, especially if you have a similar cut next to you to compare it to – lots of fatty goodness sprinkled into rich, red-hued beef.
These are really the kinds of meats you might find at a high quality restaurant and, in fact, Snake River Farms does supply a number of high quality restaurants, including those that carry Michelin stars
In terms of variety, Snake River Farms has a good variety of cuts to fill your fridge. We're talking ribeye filet, tomahawk steaks, brisket, tri tips, ground beef, sirloins, skirt steak and more.
If you order brisket, you should know that they will send a full Packer, so it has the point and the flat on it.
Weightwise, at this price point and with this quality of meat, you're not exactly looking to finish a 72 oz challenge. The meat is intensely flavorful and, let's face it, expensive.
That said, the cuts they offer are decently sized and give good meat for money.
They have 16 oz new york strip, up to 20+ lb briskets, skirt steak, and even 40 oz tri tips and tomahawks.
To be honest, we teared up a bit when we held our Wagyu tomahawk.
If anyone asks, though, it was the grill smoke.
So, what did it taste like?
Once you cook these up right, and start slicing them (after letting them rest, of course) you'll definitely notice the difference and appreciate where your money went.
There is a much more intense and rich flavor profile and the beef is fattier and softer than comparable cuts of even USDA Prime.
What is Snake River Farms kurobuta pork like?
In addition to their Wagyu beef, Snake River Farms also sells Kurobuta Pork.
Kurobuta Pork is what's known as heritage pork. It comes from a famous, protected pedigree breed of English hog called Berkshire hogs, hence it's other name – Berkshire pork.
Kurobuta Pork is known for its tenderness, juiciness and flavor due to its low acidity (higher PH) and greater fat content.
Like their beef, Snake River Farms sources their pork from a tightly managed network of small farms around the Midwest. The hogs are raised on a high quality mixed feed with no artificial hormones or gestation crates.
The Cuts
Like the beef, Snake River Farms sells a good variety of Kurobuta Pork products and cuts, such as shank, shoulder, bacon, ham, pork chops and more. You should find pretty much whatever you really need to offer a hog-heavenly dinner.
Again, with heritage pork you're not buying for size here necessarily but the cuts are good sized, we enjoyed receiving 5.5 oz pork chops and 8 lb hams for example.
So, What did it taste like
Selected for intramuscular marbling, the result is a much more high quality pork product than you might find elsewhere. The meat has a more intense, rich and even slightly sweeter flavor profile than other porks we've tried.
It's very soft and is actually kind of reddish in hue compared to the more pink white porks we were used to, which was kind of surprising.
What's Snake river farms dry aged beef like?
Mmm, enzymalicious
If you want to take things up a notch with even more intensity and more tenderness, Snake River Farms offers select dry aged beef cuts.
Unlike their American Wagyu beef offerings, there are two main differences with Snake River Farms' aged beef:
First, and most obviously, it's dry aged.
If you're not familiar with that, dry aging is when you expose beef to a carefully temperature and humidity controlled environment in order to dry it out over time. The beef loses water and, through an enzymatic process, the beef begins to break down giving it a gnarled, dry appearance and making it smaller, more flavorful and far more intense a meat.
Now, generally speaking you want these things dry aged for at least 21 days to get the proper effect. Snake River Farms ages their meat for 45 days, which we think gives it a good balance of tenderness and flavor without getting too mushy. Some higher end restaurants will sell you 120+ day dry aged beefs, but really at a certain point you're moving beyond dry aging to just plain decomposing and you lose some of that beefy goodness.
Another difference in the dry aged offerings is that Snake River Farms doesn't always sell just wagyu beef. They can also offer grass fed (but not grass finished) USDA Prime subprimal cuts of beef.
By its nature, USDA prime isn't as tender as wagyu and tends to be more lean. However, once dry aged it does take on a more tender and flavorful profile we like. That said, the star of the show in our opinion is still the American Wagyu.
The Cuts
You can get many of the same same cuts with dry aging as you can regular beef options, that is tomahawk steak, rib steak, strip steak, fillet mignon and more.
The sizes are pretty decent too, especially USDA prime subprimal cuts- we received an 18 oz dry aged rib steak that was quite excellent.
Here's the (dry) rub about dry aging
With all that said, Dry aged beef tends to be more expensive and costly to produce. Accordingly, you'll pay more for these pound for pound.
You should also know that cooking a dry aged steak is a bit different. For example:
Dry aged beef needs to be gently raised to room temperature or they can develop a weird grey edge on them when cooked
Due to less moisture, it's far easy to overcook them
It's very easy to oversalt and further dry them out
Because of the price and the difference between aged and non aged meat, we'd probably recommend the dry aged offerings to more experienced cooks. After all it would be a shame to ruin these high quality meats.
What if there's an issue with my meat?
We appreciate a company that stands by its product and Snake River Farms does so with a guarantee of quality.
If your package comes broken or otherwise in an unacceptable condition they'll give you 30 days to contact them for a replacement or refund to make it right. If you get a different sized cut than what you were supposed to, they'll also try and make it right.
While our packages were delivered with no issue, we did ring up their customer service to see how they handled our questions. Happily, the company was very responsive, polite and answered our questions to our satisfaction.
Snake River Farms Subscription Box
While you can buy Snake River Farms offerings a la cart from their website, the company has recently decided to introduce their own monthly subscription boxes to let people discover their high quality meat in a variety of cuts and have it delivered every month.
How does their subscription box work?
When you subscribe, your package will ship the first Tuesday of every month and will probably get delivered a few days after.
The company is pretty flexible with their subscription boxes. You can choose a big or small box, you can have it sent to you every month or every 3 months (might be a factor depending on the size of your refrigerator), and you can skip a shipment up to 2 days in advance of shipping.
You can even send a gift message, which is thoughtful.
Be aware the company does not offer substitutions or additions on its subscription boxes.
Subscription Box Price
All prices are current as of writing, in USD and products are subject to availability.
Currently, Snake River Farms offers three types of monthly meat subscriptions
Beef – American Wagyu Beef only
Beef/Pork – Mixed boxes of American Wagyu Beef Pork and Kurobuta Pork (aka Berkshire Pork)
Dry Aged – A beefy mix of dry aged American Wagyu and USDA Prime Beef
Beef/Beef and Pork

Small box
| | 3 Months | 6 Months | 12 Months |
| --- | --- | --- | --- |
| per Box | $225 | $225 | $225 |
| # of Boxes | 3 | 6 | 12 |
| Shipping | FREE | FREE | FREE |
| Total | $675 | $1350 | $2700 |
Large Box
| | 3 Months | 6 Months | 12 Months |
| --- | --- | --- | --- |
| per Box | $325 | $325 | $325 |
| # of Boxes | 3 | 6 | 12 |
| Shipping | FREE | FREE | FREE |
| Total | $975 | $1950 | $3900 |
Dry Aged (Large box only)
| | 3 Months | 6 Months | 12 Months |
| --- | --- | --- | --- |
| per Box | $399 | $399 | $399 |
| # of Boxes | 3 | 6 | 12 |
| Shipping | FREE | FREE | FREE |
| Total | $1197 | $2394 | $4788 |
Is Snake River Farms worth it?
Well we know that the meat is premium quality, so the real question is in the end are you going to get your money's worth out of a subscription box or not.
To figure it out, let's take a box that they shipped out this year (small beef box, price: $225). In this box you receive five cuts of meat:
2x 14 oz Wagyu Black (BMS 6-8) NY Strip steaks – retail around $50 per, $100 for two
2x 10 oz Wagyu Gold serloins – about retail: $50 each
1x 24 Oz Wagyu Black (BMS 6-8) skirt sirloin – retail: around $70
Obviously if you want to compare the subscription box to retail, it depends on where you go and what's on sale, but generally speaking In the end you get your money's worth just from the meat alone.
Add in the fact that Snake River Farms delivers these meats to your door each month, curates each box for quality and will stand behind it with a quality guarantee and will sometimes throw in the occasional seasoning and rub, we can pretty confidently say that overall, yes.
A nice added touch is that subscription boxes have free shipping, and they do weigh quite a bit so that is something.
If you love meat, and want to discover some of the highest quality offerings American beef has to offer, Snake River Farms subscription boxes are certainly worth the money.
That said, we do have a couple issues with it. For one, unusually, they don't offer monthly price breaks for longer subscriptions. Whether you order 3 months, 6 months or 12 months you'll pay the same price per box.
Similarly, unlike other subscription boxes, there is no option to buy a month or month-to-month box subscription. If you would like to dip your toe into the game you have to start with the 3 month boxes which, while a lot of premium meat, comes in at over $900.
Considering the company bills the day before shipment, we're just confused as to why this isn't an option.
Conclusion
If you're looking to try some of the highest quality meat, be it kurobuta pork or American Wagyu, then you know there's no point in skimping and settling and you should definitely check out Snake River Farms subscription boxes. Yes, they can be expensive but these boxes will deliver value both in the amount and quality of the meat they deliver.
FAQ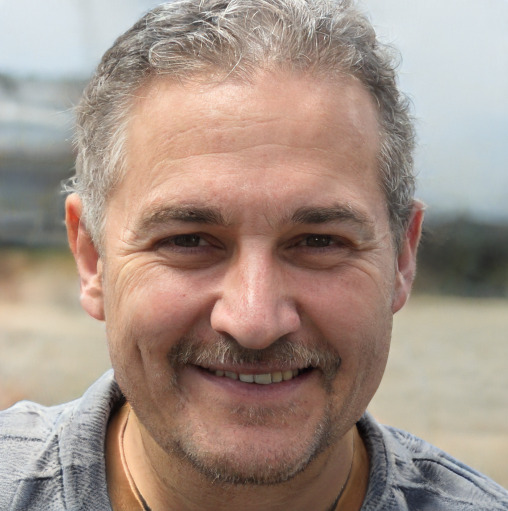 Bill Ross – A pitmaster and smoker enthusiast, Bill served up delicious brisket and ribs for almost 15 years around the great state of Florida before becoming our go-to expert for all things BBQed, smoked and/or marbled. When he's not checking the bark on his brisket, he can usually be found fishing or reading.